FLASHBACK: Acid House Stories
07 May 2020 by Ed
Flashback was created by Un-cultured Creatives (Jamie Holman & Alex Zawadzki), in response to the British Textile Biennial 2019 programme. An audio archive of the human stories behind Blackburn's Acid House parties. A record of this revolutionary scene, generated straight from the mouths of the people who lived and breathed the era.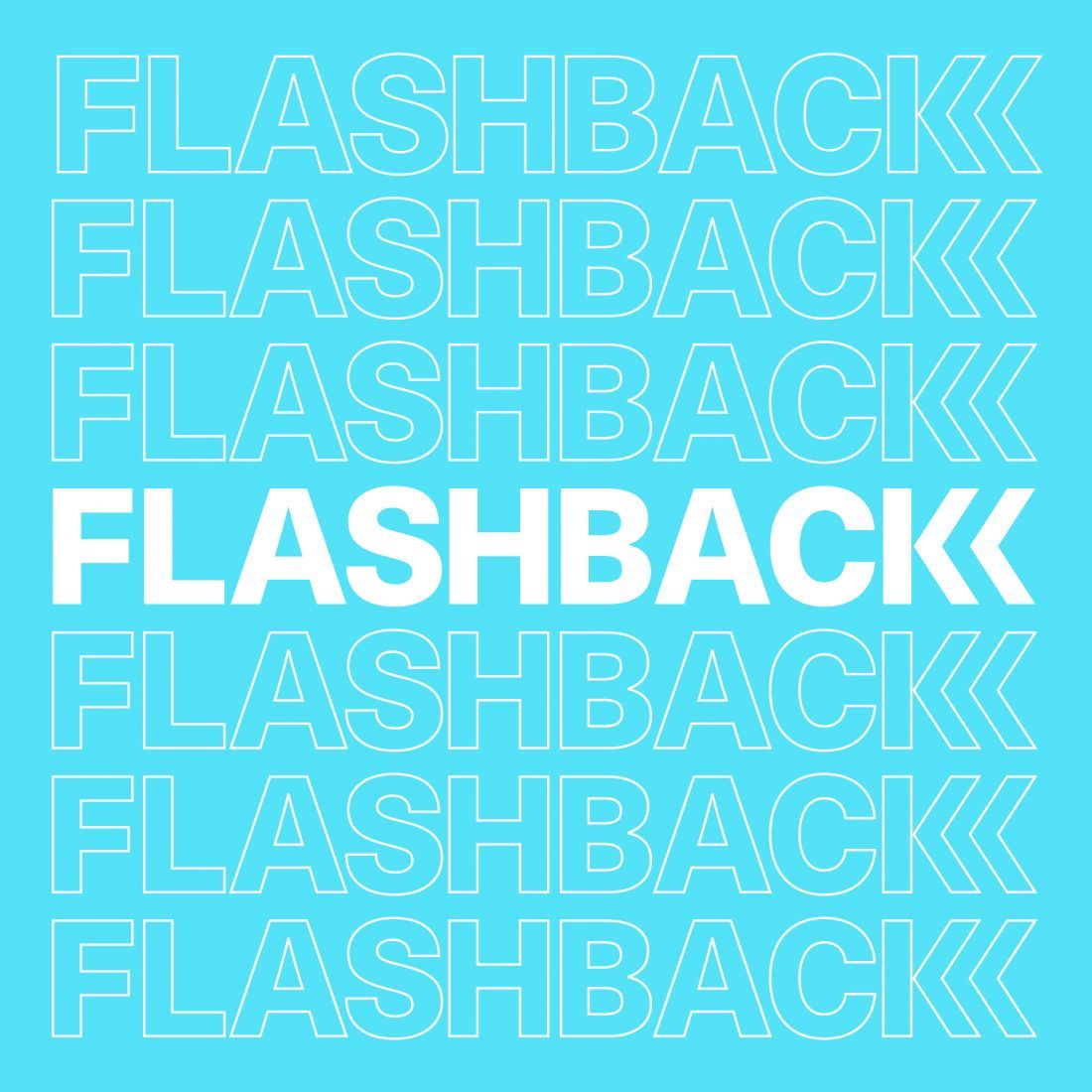 At the end of the Nineteen Eighties, a small and determined group of young people reclaimed the empty warehouses and mills of Blackburn so they could throw 'Parties for the People – by the people.'
As a decade of decadence ended, and the 1980s limped towards the finish line; in post-industrial Blackburn, a generation of disenfranchised and discarded young people were left with the greatest hangover of all.
Unemployment, empty mills, football hooliganism and racial segregation were the hallmarks of many Northern towns. But Blackburn hit back. From the late 80s to the early 90s an underground movement emerged steadily but rapidly until its sudden crash and burn in 1991, with a single manifesto…. 'Come together….and dance.'
Breaking and entering into the empty mills and factory spaces, Blackburn's youth illegally gathered in numbers that are reported to have reached 10,000 and beyond; to find the party, get in the party and not let the police stop the party. Throw in some class A drugs and an emerging music style called Acid House, and you have the story of one of Blackburn's greatest working class revolutions, interchangeably known as Acid House, Raves or most commonly to the locals; 'The Parties.'
30 years on, and now considered 'heritage' we have collated the stories of the people who lived and breathed it, telling you the good, the bad and the ugly of the scene from 1988-1991.
10,000 people were a part of Blackburn's Acid House era. They all have a different story or perspective to tell. Un-cultured Creatives (Artist Jamie Holman and Creative Producer Alex Zawadzki), have invited ravers, DJs, the organisers, the police and politicians to tell us their story. The intention of these interviews is to create a future archive of unedited, unobstructed memories from the era, without a biased context or narrative imposed by the interviewers.
Jamie and Alex , hope this archive creates a snapshot of the rebellious spirit of 20th Century Northern England for those of you reading this 100 years in the future.
"We are telling these stories because we think these stories matter, making visible who we once were, are now and may yet become."
LISTEN TO THE STORIES HERE
Flashback was created in response to the British Textile Biennial 2019 programme.
The British Textile Biennial (BTB) throws a spotlight on the nation's creativity, innovation and expression in textiles against the backdrop of the impressive infrastructure of the cotton industry in Pennine Lancashire.
With its epic mills and grandiose civic architecture along the country's longest waterway, the Leeds and Liverpool Canal, the landscape tells the story of textiles. This biennial festival celebrates that story while showcasing its contemporary expression with the community that has textiles in its DNA
In 2021 we explore the global nature of textiles and textile production and the relationships it creates both historically and now, particularly through fast fashion. We look at how it has driven migration and how, in turn, migration and colonisation has influenced the development of textiles over the centuries and continues to do so. Once again BTB invites artists to co-create with the communities that live here, often using the spaces that the textile industry created to present the results.
This project is a partnership between:
Super Slow Way
Super Slow Way's ambitious programme in Pennine Lancashire aims to transform lives and communities through art. The organisation is part of Arts Council England's Creative People and Places action research initiative, with a remit of increasing participation in the arts in areas of typically low engagement. Super Slow Way works with communities along the Leeds & Liverpool Canal from Blackburn to Pendle, bringing art and artists to a space where time slows down, to look afresh at how people live their fast-paced lives and how they relate to their environment, neighbourhoods and to each other.
Super Slow Way is a partnership made up of the Canal & River Trust, Newground, the local authorities of Blackburn with Darwen, Burnley, Pendle and Hyndburn, Arts Partnership Pennine Lancashire (APPL) UCLan and Creative Lancashire.
superslowway.org.uk
Un-cultured Creatives
Artist Jamie Holman and Creative Producer Alex Zawadzki deliver work characterised by the exploration of divided histories, sensitive content and the unification of diverse community participants through shared experiences of culture, class and that which makes us human.
Our work seeks to make visible the exciting connections and propositions that manifest when heritage collides with contemporary practice. We look for exciting connections and opportunities to work with new communities in order to research and celebrate their heritage, and make visible their unique histories.
Our research proposes the emergence of culture through the celebration of topics and movements including subcultures, trade unions, folklore, activism, mill workers, football, magick, labour and poetry. Our work explores the impact of 'Uncultured Creativity' on the main stream heritage of this country, and locates these shared identities as 'Future Folklore.' We are interested in telling these stories because we think these stories matter.
Lighten & MXM
The development and creative technologists behind the project are Lighten who are a focused team of strategists, engineers and designers working on world class software, web and design.
Chris, the owner and founder of Lighten, is an award winning games developer so creative projects are a special treat for them.
The creative concept and brand for the project was done by Made By Mason. It is the practice of independent designer and creative problem solver Chris (Mason). Chris works collaboratively with talented people to create brands, books, experiences, websites and products. With over 15 years industry experience working across a range of creative disciplines, his approach is refined and his process is evolving all the time. Chris has a straight talking, free thinking, ideas led approach to everything. With ideas at the core of all his work, Chris is sure to bring a creative spark and lateral angle to every project. He works with closely with bold, brave clients that aren't afraid of facing the truth in order to create a new one.
madebymason.co.uk
wearelighten.co.uk