Festival of Making launches open call for Board of Directors
16 November 2020
As part of continuing to strengthen and diversity their team, the National Festival of Making Community Interest Company are seeking to expand their Board of Directors membership by appointing up to 2 new board members. The application deadline is 11th December 2020.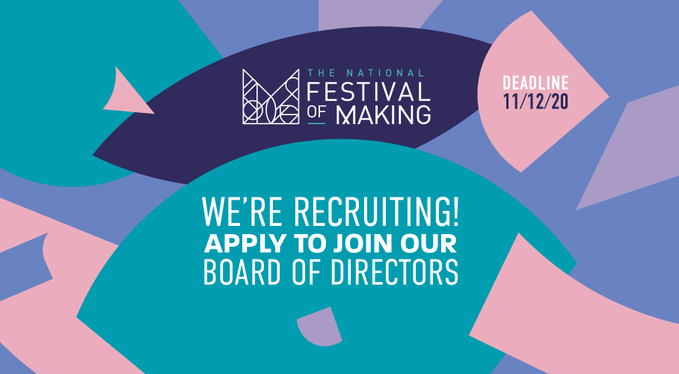 The National Festival of Making are developing their organisation and its governance. As part of continuing to strengthen and diversity their team, they are seeking to recruit up to 2 new board members.

As a Board Member, you'll be part of a team creating opportunities for tens of thousands of people to take part in high quality artistic and making experiences that engage the cultural industries with the industrial sector and regional communities.

Applicants must have a passion for arts and culture and have worked in a meaningful / influential and / or strategic role within their sector or area of work.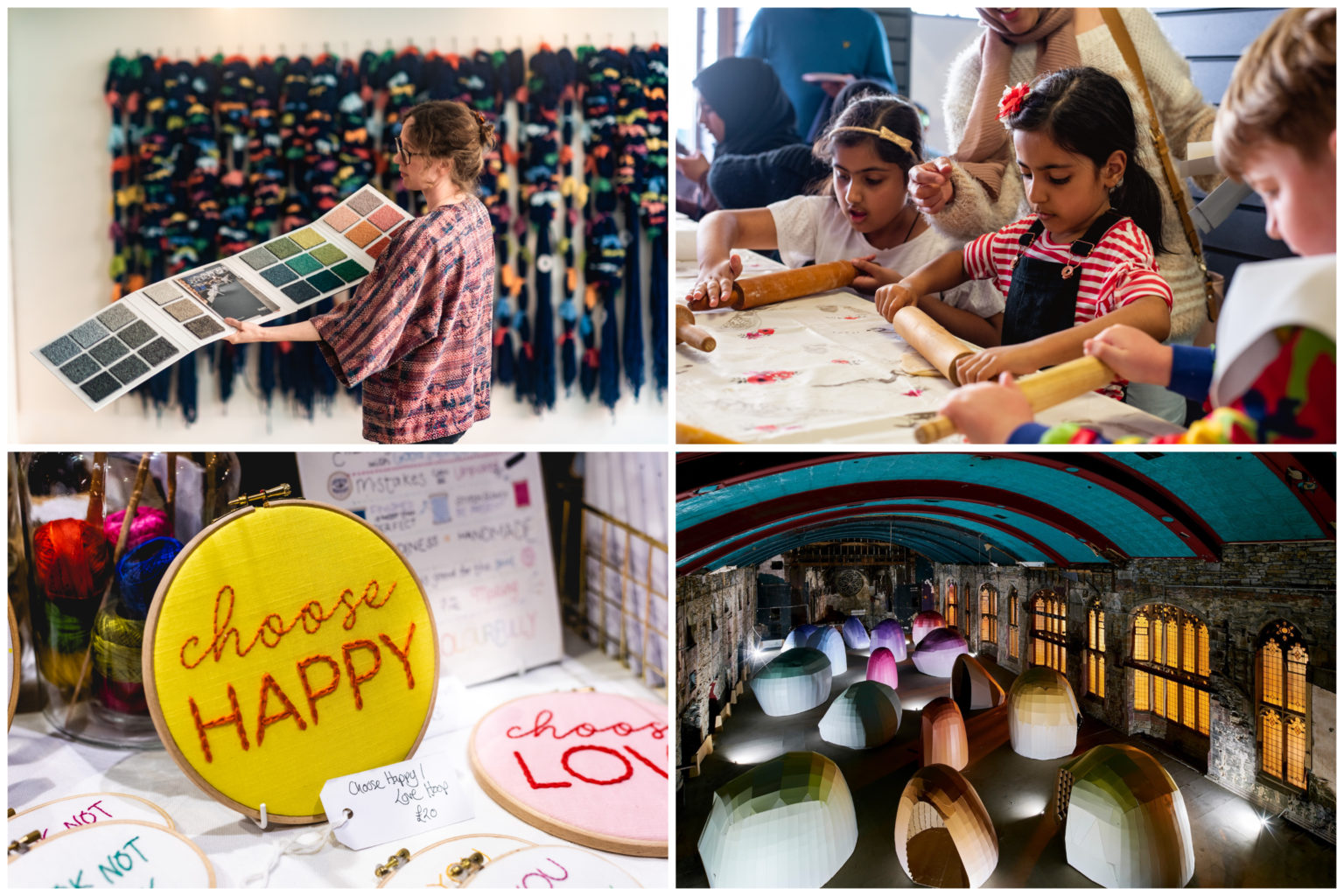 As the team look to develop the experience and knowledge base of the board, they especially encourage candidates with expertise in the following professional practices to apply:
Directorship of ACE National Portfolio Organisations or Arts Leadership
Maker Industries and/or Manufacturing
Community Engagement and Participation
Young People
Expertise in Digital Technologies
Fundraising
Expertise in Legal, Commercial, and/or Finance and Audi
These are voluntary positions with travel and expenses to board meetings refundable.

Board meetings are quarterly and diarised at a suitable time for all members. Meetings are held in the North West, generally in Blackburn, Lancaster or online. Additionally we aim to have one facilitated Board Away Day each year.

Between meetings, Board Members are encouraged to attend the wider Stakeholder Meetings where possible. It is also important that Board Members attend and support the June 2021 festival and other ad hoc events throughout the year. Board members will act as advocates for the National Festival of Making, championing the organisation's work within the wider cultural industries and other sectors. Appointments are for an initial term of one year, extended to three years by mutual agreement, with the option of an additional three years (this is with the exception of the founding members).
The Application deadline is Friday 11th December 2020.

Interviews will take place in January 2021.

Visit their website for further information HERE.

Download the full information pack HERE.