East Lancs Artist Duo work on Brierfield Railway Regeneration Project
19 August 2019
Two East Lancashire artists have been chosen for the commission at Brierfield Railway Station by arts organisation In-Situ working with Connecting East Lancashire. The project runs until January 2020.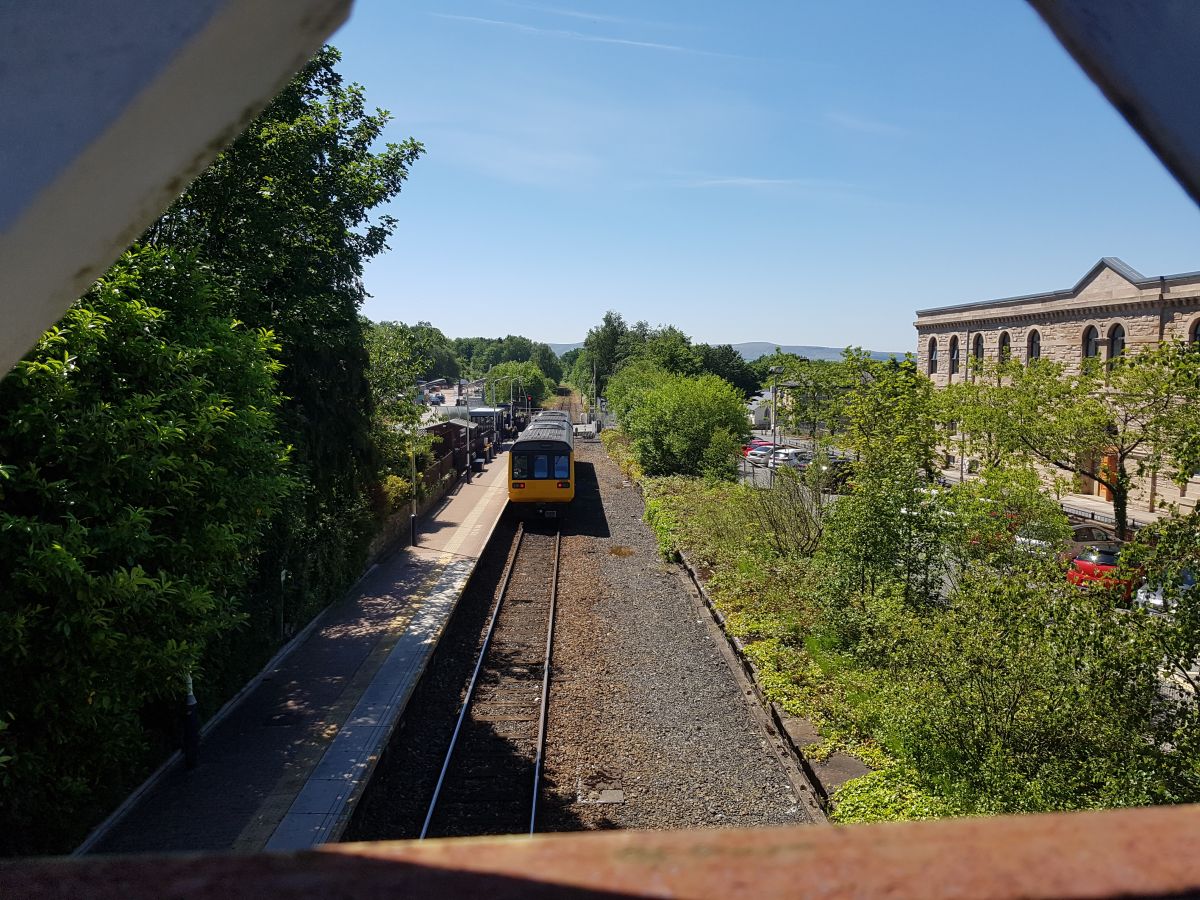 The project will involve working closely with the local community and developing the station and surrounding area.

In-Situ in partnership with Connecting East Lancashire is working with artists Robert Parkinson and Sam Rushton on a new commission at Brierfield Railway Station and the surrounding area.
Between July and January, the artists will be creating a number of temporary and permanent interventions that will improve the visibility and experience of Brierfield Railway Station, to promote the public transport network and active travel routes leading towards it, including walkways, cycle, rail and canal routes.
Sam Ruston said: "We're really looking forward to having a platform for working with the community, conducting ourselves as local artists and drawing on Brierfield's rich history to keep us on track. The project will be chugging along until January, and we want to talk to as many people as possible, even if it's just to let off some steam."
Chris Hadfield, Connecting East Lancashire Project Manager said: "We are delighted to be commissioning, through In-Situ, this community engagement project, which will see developments to the ambiance of the area at and surrounding the railway station for local people and those coming to the area for work, training and leisure – hopefully more travelling by train!"
Robert Parkinson and Sam Rushton are based in East Lancashire. Their work incorporates a range of disciplines and has a focus on community engagement and research. They have produced projects with communities across the UK for over ten years, including Preston is my Paris, Hull: City of Culture and supported by Open Eye Gallery, Whitworth, Baltic, MIF, British Council and BBC.
This artist commission is part of a larger programme of work developing the area around Brierfield Railway station and Northlight.
This project is commissioned by In-Situ in partnership with Connecting East Lancashire. Partner Organisations for this project include but not exclusive to Barnfield Construction, Burnley FC in the Community, East Lancashire Community Rail, Friends of Pendle Stations, In-Situ, Lancashire Adult Learning Centre, Lancashire County Council, Network Rail, Northern Rail, and Pendle Borough Council.

Info from Press Release issued 17th July 2019.

More info on the project here.

Image credit: Sam Rushton