DWP launches new Workplace Pensions Toolkit for Businesses.
18 April 2019
The DWP has launched a free communications toolkit tailored to our sector which we're currently offering free to Creative Lancashire members.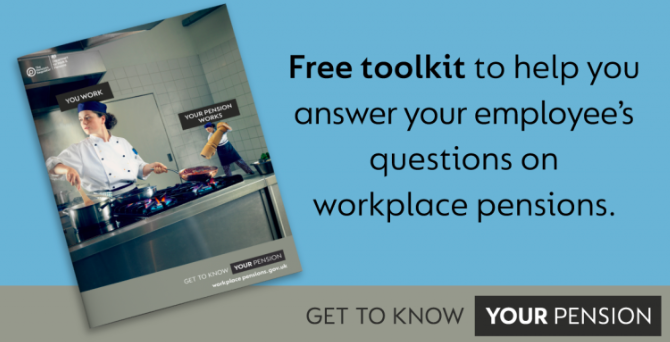 Over 10m people across the country are now paying in to a workplace pension as a result of Automatic Enrolment. It's an easy and effective way for your staff to save for their retirement, and with more and more people saving into a workplace pension, you may be receiving questions about it.
Employees often look to their employers as a trusted source of advice on workplace pensions, but we know, especially for small businesses, that speaking to staff about the benefits of the workplace pension can sometimes be a challenge.
You may have already heard from The Pensions Regulator regarding your automatic enrolment duties to provide a workplace pension for your employees. However, as well as being a legal requirement, there are advantages to supporting your employees with their financial wellbeing including the potential for increased productivity and retention*.
That's why we've partnered with the Department for Work & Pensions to create a toolkit for our sector. It includes a range of material to help you speak to your employees, answer any questions they may have about their workplace pension and help to remind them about the importance of planning for their retirement.
You can download all the items in the toolkit here.

Or if you'd prefer a free printed copy sent to you, please contact employertoolkit@al-mailing.com or call 01233 664770.