Digital products to get Made in Britain stamp for the first time
14 May 2020 by Ed
MADE in Britain, the UK's leading collective mark for British-made products, is to open its membership up to digital makers for the very first time - giving Britain's thriving creative community of software and app developers and digital control system creators the chance to use its protected mark to showcase their wares worldwide.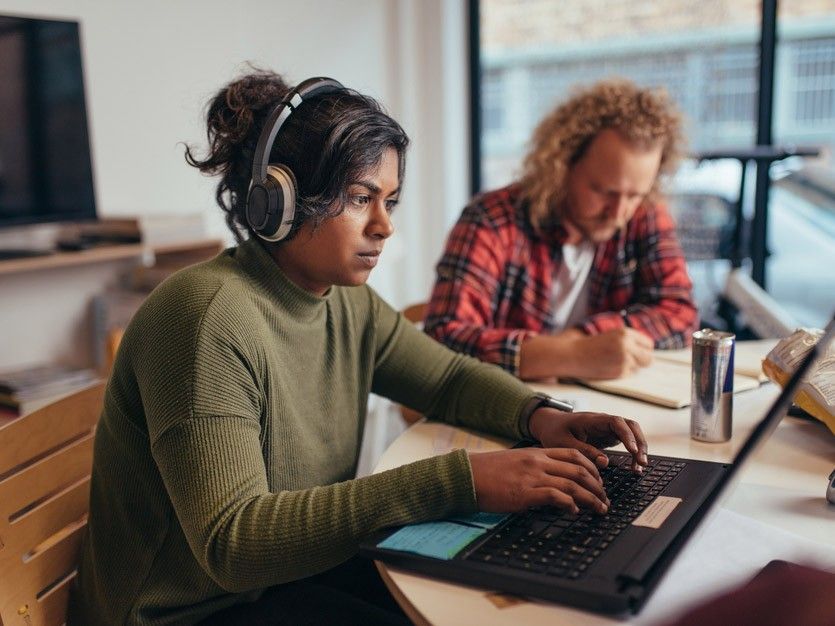 Until recently, only makers of physical products were considered for accreditation but with Britain's digital sector adding £149 billion to the overall UK economy in 2018 and accounting for 7.7 per cent of the UK economy*, the time has never been better to welcome in this section of the business community.
Made in Britain licenses its official and protected mark to 1,200 manufacturers currently, certifying their products' country of origin and recognising their ethical and sustainable business practices. Members include Vauxhall, Tarmac and BAE Systems and almost all make physical objects, everything from hand-stitched leather satchels to undersea energy and data cables. By displaying the mark on their product, website and packaging, buyers and consumers are reassured of the truly British provenance of a product or brand.
Launch members in the digital division include Halo, the event and venue safety specialist, along with Exel, a leading enterprise resource planning (ERP) software company from Nottinghamshire.
Halo is keen to use the mark to show its product is made in Britain which brings with it the assurance that it is a quality product. It is important for Halo's customers to know the product is made and hosted in Britain for data protection and security purposes.
John Pearce, CEO of Made in Britain, said, "We are moving with the times. Smart factories have revolutionised manufacturing and the smartest digital control systems and software are now an integral part of business in Britain. Britain is respected the world over as a powerhouse of software and app development, and this sector of manufacturing is set to grow and grow. It's now time that these companies were recognised as Made in Britain."
Recently the organisation has received more expressions of interest in membership from companies making virtual products. This 'digital' move is an expansion to its recently-launched creative industries membership a couple of months ago.
Camilla Hadcock of Lancashire based Roach Bridge Tissue added "Made in Britain is excited to extend our membership invitation to Digital Makers in Britain. We have been working for the last year to update and extend our membership criteria to include Digital manufacturers, maintaining the set values which manufacturers of physical products have to adhere to in order to qualify for membership. As a board Director of Made in Britain, a manufacturer based in Lancashire and with strong links to the creative industries I was very keen to make sure that digital makers have the opportunity to join and use the Made in Britain mark which is recognised worldwide as an indicator of quality and integrity. Lancashire has long been known as a thriving manufacturing base and I hope that the many digital makers who work in the County will take up the opportunity to investigate membership."
The new eligibility criteria and terms and conditions are very similar to those for physical manufacturers and ask that:
they are a manufacturer making a digital product for which all development takes place in Great Britain;
development must include the concept, coding, quality control and maintenance;
one hundred per cent of labour/human resource that made the finished product carrying the mark must have been in Britain at the time the product was first offered for sale.
Nicola Kemble, operations director at Made in Britain, said, "We are recognising the clear importance of manufacturers of digital products to the British economy. This is a growing sector in Britain and one we should be proud to shout about. We are excited to see which specific sectors our new members will come from."
She added the membership organisation should not be confused with a trade body; instead, it offers a licence for members to use the official protected Made in Britain mark while also adding their details to the member directory used by procurement professionals to source quality British-made products.
Members sign up to a yearly package, gaining access to workshops on everything from marketing to copyright and funding, and are also encouraged to offer other members a discount, stimulating the British supply chain at a time when the country's economy is facing an uncertain future. If your business makes a digital product in Britain and you would like to join Britain's premier membership organisation and carry the mark on your products, take the eligibility test here.