Custard Cream Cushions! The Maker's Market returns to The National Festival of Making
29 April 2019
The Maker's Market returns to the National Festival of Making on Saturday 15th and Sunday 16th June 2019, at King George's Hall, Blackburn, Lancashire.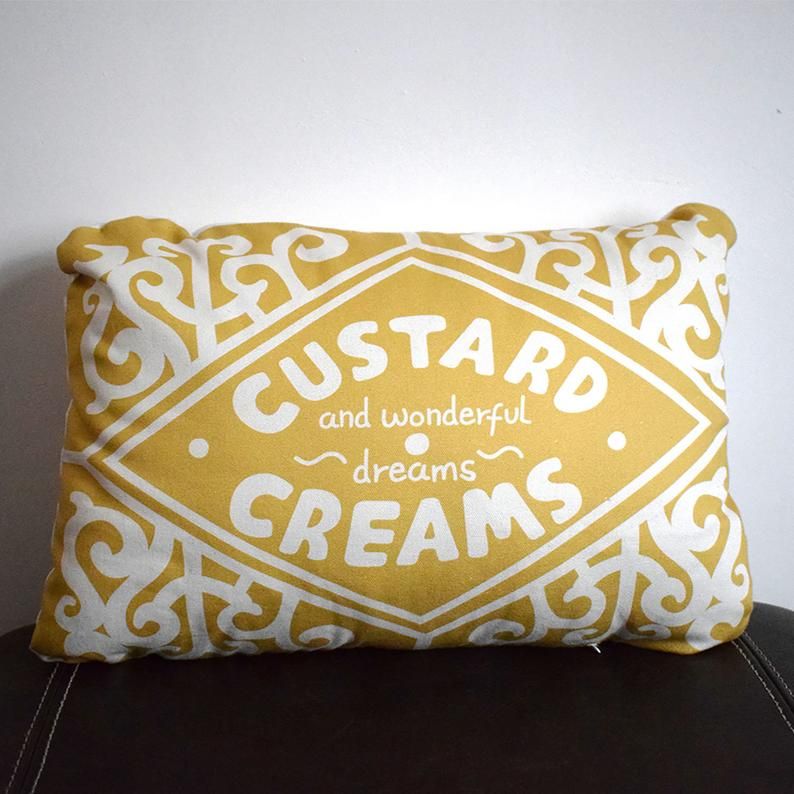 Sat 15 – Sun 16 June 2019
King George's Hall, Blackburn, Lancashire
FREE
For a third year many of the UK's most exciting independent makers gather at The National Festival of Making' Makers Market to tempt visitors with their conversation-starting products. Coming together for one weekend-only at King George's Hall, Blackburn on Sat 15 – Sun 16 June 2019, visitors will have the choice of handmade jewellery, homewares, limited run fashion items and affordable art and more, from over 50 indie traders making their way to the heart of Lancashire.

Amongst the already confirmed makers, handpicked by expert, maker's market curators, Hopeful and Glorious, are InkFlo Store from Manchester with a range of loveable animal character prints, while String Effects of Bury put the rock and roll into jewellery by recycling retired guitar strings. The Mountain and Me visit from Rossendale with wooden, hand painted brooches and more, while The Old Man and Magpie from Leigh stand out for their hand-poured, candles with aroma of tobacco, orange and black pepper to name just a few. Loela from Saddleworth bring a range of 'must have' abstract, multi-colour jewellery in assemblages of metallics and fabrics, with Cushii of Preston treating everyone to unmissable Custard and Bourbon Cream cushions to bring a sweet touch to any sofa.

Distinct from other artisan, weekend markets, the festival combines support for maker's entrepreneurship with meaningful public exchanges beyond each transaction, with many makers also hosting workshops and demonstrations to introduce and pass on their skills in hands-on opportunities. Whether learning how to make a lampshade, having a go at screen printing or willow weaving, shoppers may leave with more than they bargained for.

To catch up with the latest announcements about the makers visiting The National Festival of Making 2019, as well as information on how to get involved, visit www.festivalofmaking.co.uk

News and opportunities will also be posted on the festival's social media channels at:
www.instagram.com/thefestivalofmaking
#festivalofmaking