Conversations in Creativity - Holly Ross, The Lovely Eggs
15 September 2020
Our latest Conversations in Creativity took place in August 2020, with John Robb of (Louder Than War) interviewing Holly Ross, of the Lancaster-based punk band, The Lovely Eggs.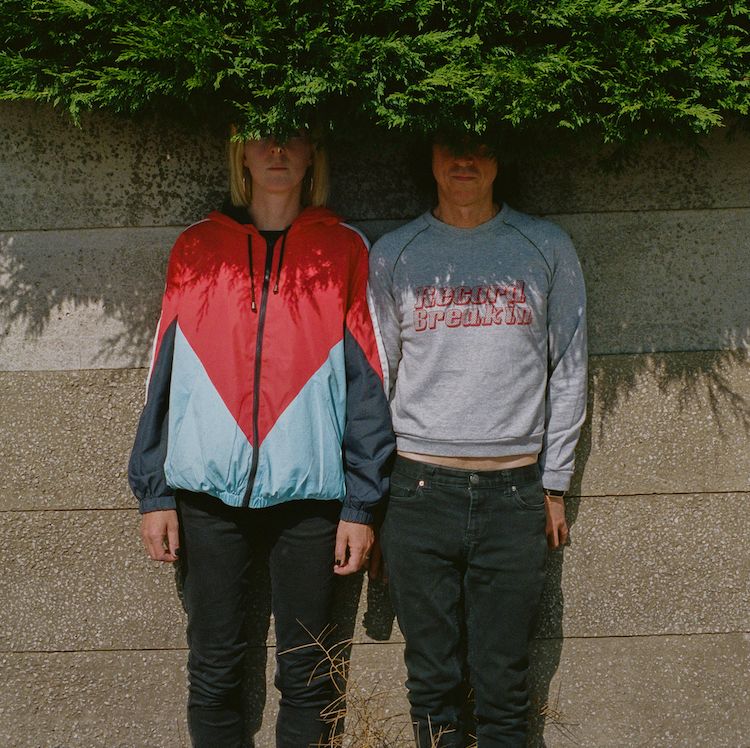 Conversations in Creativity is our ongoing series of insightful dialogues with people from across creative disciplines. For this Conversations in Creativity series, we're exploring how creatives in the North West of England are responding to current world events. From climate change to Covid-19, human rights to economic uncertainty, we discover how creatives are adapting and transforming their work and outlook.
The Lovely Eggs - The band comprises Holly Ross and her partner in life and band, David Blackwell. Based in Lancaster, North West England, their distinctive sound blurs boundaries and is best described as lo-fi, psychedelic punk rock.
John Robb (Louder than War music journalist and front man for The Membranes), chats with Holly Ross, of two piece band The Lovely Eggs, about their creative practice and how they are responding to current events.
Watch / listen to the video interview here:
2021 Tour Dates: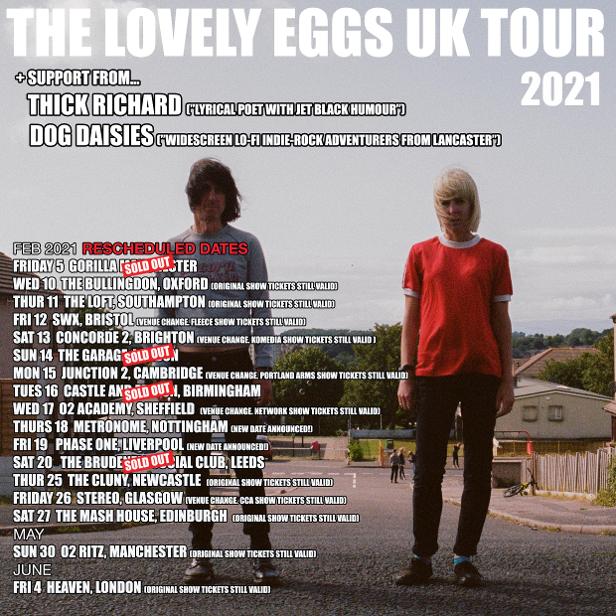 Recent release:

The Lovely Egg's single "Long Stem Carnations" was released just before lockdown. Check out more of their amazing album artwork here - http://www.thelovelyeggs.co.uk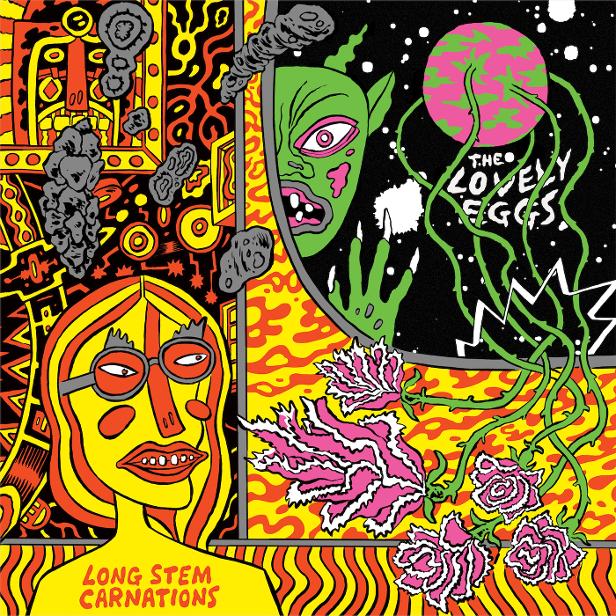 Find more of The Lovely Eggs here:
John Robb is a music journalist, TV and radio presenter and front man for the bands; The Membranes and Goldblade. He writes for and runs Louder Than War, an online music site and monthly magazine.
Conversations in Creativity
In 2011, Creative Lancashire with local design agencies Wash and JP74 launched 'Conversations in Creativity', a series of talks, insightful interviews and publications where creatives from across the disciplines explore how inspiration, often from around the world, informs process. Previous events and presentations have featured Wayne & Gerardine Hemingway,(Hemingway Design), Gary Aspden (adidas orginals), Pete Fowler (Animator & Artist), Donna Wilson (Designer), Cherry Ghost, I am Kloot, Nick Park (Aardman), Lemn Sissay, (Poet) and Jeanette Winterson (Author) - hosted by Dave Haslam & John Robb.
More information