Calling All Creatives Working in Lancashire
13 October 2020
What's your greatest need right now? What would help you the most in your work or practice? We're putting plans in place to help strengthen Lancashire's creative industries and unlock the growth potential of our cultural, creative and digital sectors.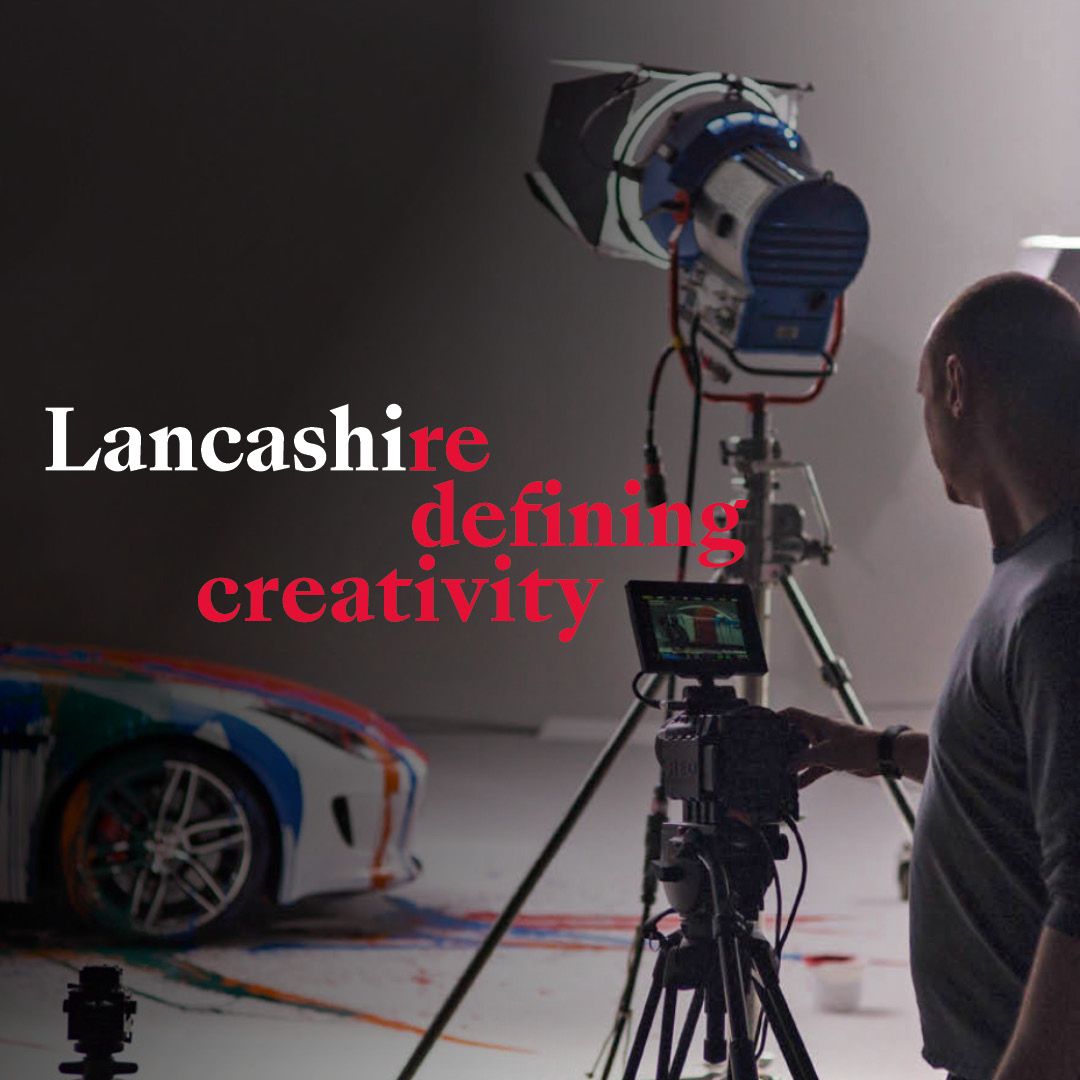 Calling All Lancashire Creatives!

For every Creative Business Survey you complete, we'll make a contribution to a commissioning pot to be awarded to three Lancashire creatives to help us share the results and attract more opportunities and investment for you and the sector.

The UK's Creative Industries are more productive than companies in other sectors in almost all parts of the economy. They're the country's biggest success story.
In Lancashire, the sector currently employs 13,620 people across 6,648 VAT-registered businesses and sustains thousands more as freelancers working across Advertising and Marketing, Music, Performing and Visual Arts and IT, Software and Computer Services.
To help attract more resources and support, and to unlock the growth potential of the county's burgeoning Creative and Digital sectors, the University of Central Lancashire (UCLan) have teamed up with Creative Lancashire, Digital Lancashire and Arts Lancashire to launch the Redefining Creativity Creative Business Survey, an extensive cross sector research programme funded by Nesta that will help us better understand the scope of Lancashire's Creative Industries, assess the impact of COVID-19 and find out how place based approaches and creative clusters can support the economic development.

Redefining Lancashire - Let's Do This Together:

QUICK RECAP:
If you complete our 10 minute survey by Monday 16th November 2020, we'll commit £5 per completed survey towards a fund that you can apply for.

Employer Survey: If you're a freelancer or you run/own a creative business CLICK HERE to complete the Employer Survey.
Employee Survey: If you're employed in a creative role CLICK HERE to complete the Employee Survey.
All responses are strictly confidential.
No individual or business will be identified in the course of the research.




We'll share our findings with you online and through a series of events in the New Year. Before then, keep an eye on your inbox for details of how to apply for our three creative commissions.
Complete the Survey Now
Survey Deadline: Monday 16th November 2020.

For more information contact the Research Team:

Mary Lawler: Research Assistant- MLawler@uclan.ac.uk
The Partners:
Arts Lancashire is an independent body of regional arts partnerships working together to provide a strategic voice for independent, professional arts and culture in the county and to highlight and develop the importance of the arts to Lancashire's economy and culture narrative through research, advocacy, professional development and partnership working.
Creative Lancashire is dedicated to helping raise the profile of Lancashire's creative talent, and to harnessing the economic potential individuals and organisations working in the creative industries through building collaborations, facilitating networks, and providing business development support and advice. We consult with the sector to determine their priority needs and work to influence delivery by developing opportunities in collaboration with key sector partners and institutions. Creative Lancashire is a service provided by Lancashire County Council.
Digital Lancashire is a not-for-profit membership organisation that aims to accelerate and transform the digital economy of Lancashire, delivering growth to the region by providing research and analysis to drive policy and delivery, raising Lancashire's profile, attracting investment, helping all types of business grow, whilst providing new training and employment opportunities.
The Institute for Research into Organisations, Work and Employment (iROWE) conducts research and engages with stakeholders to help build a fair and equitable future of work. iROWE engages with organisations, trade unions, professional bodies and policymakers to inform the development of effective workplace practice and employment policy.
The Research Team:
Dr. Adrian Wright: Director of the Institute for Research into Organisations, Work and Employment (iROWE) Professor Philip B. Whyman: Professor of Economics, Director of the Lancashire Institute for Economic and Business Research (LIEBR) Dr. Richard Weston: Senior Research Fellow, Institute for Transport and Tourism (ITT) Mary Lawler: Research Assistant
For more information contact: MLawler@uclan.ac.uk