BTB21 Cloth Cultures Podcast Series
16 October 2021 by Ed
To accompany Cloth Cultures - Stories of Movement, Migration & Making Exhibition at Haworth Art Gallery, curator Amber Butchart has created a series of illuminating podcasts to provide a greater insight into the textile story of Lancashire and the world through four fabrics – Wool, Linen, Cotton & Silk...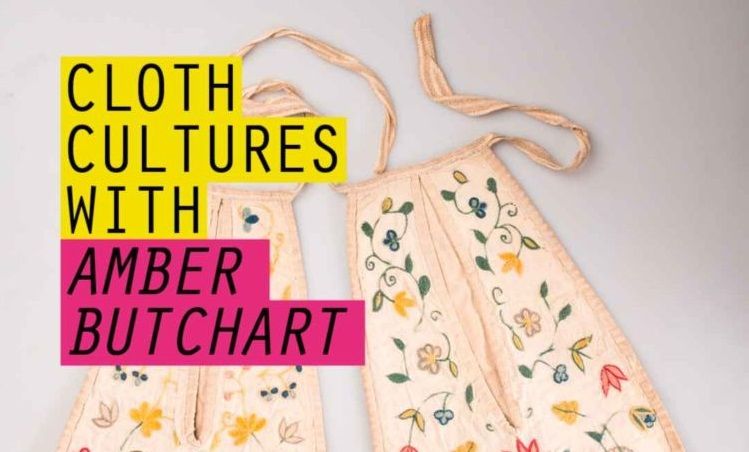 Cloth Cultures Podcast Series
For the Cloth Cultures podcasts and associated exhibition, fashion historian Amber Butchart explores movement, migration and making through cloth, speaking to artists, historians, makers, and scientists to shed light on our textile history.
Focussing on four fabrics – silk, linen, wool and cotton - Amber investigates the global strands of local stories that link Lancashire, at the heart of the textile industry in Britain, to areas throughout Europe, Asia, Africa, and the Americas.
Cotton: with: Bharti Parmar, Gillian Berry & Alison Iddon (Haworth Art Gallery), Lubaina Himmid (Artist) & Tiwirayi Ndoro (Photographer & Stylist)
Silk: with Aarathi Prasad (writer & academic), Rachel Midgley (Gawthorpe Textiles Collection), Paul Blanc (writer & academic) & Sarah Cheang (RCA)
Wool: with Esther Rutter (writer), Sally Tuckett (University of Glasgow), Raisa Kabir (artist) & Teleica Kirkland (CIAD)
Linen: Alison Toplis (writer), Dr Anna Garnett (writer & curator), Fiona McKelvie (McBurney & Black) & Justine Aldersley-Williams (Fibreshed) For more information visit creativelancashire.org
Read more about the podcasts and the contributors in our related Conversations in Creativity publication. To download click here.


AMBER BUTCHART – CLOTH CULTURES: STORIES OF MOVEMENT, MIGRATION AND MAKING
Haworth Art Gallery, Hollins Lane, Accrington, BB5 2JS
In the beautiful Arts & Crafts interior of a former mill owner's house, Haworth Art Gallery, Accrington, fashion historian Amber Butchart will present an exhibition with pieces chosen from the Gawthorpe Textile Collection.
Through four fabrics – wool, linen, cotton and silk – this show, including a series of podcasts and related events both on and offline, explores the threads of imperialism, telling a myriad of stories of movement, migration and making through cloth
The Cloth Cultures exhibition runs at the Haworth Art Gallery from 1st - 31st October