Boost's Peer Networks Help Lancs SMEs To Develop & Grow
18 October 2021
Boost Business Lancashire is offering a fully funded Peer Networks programme between October 2021 and March 2022 to assist SME leaders based in Lancashire to develop and grow their business.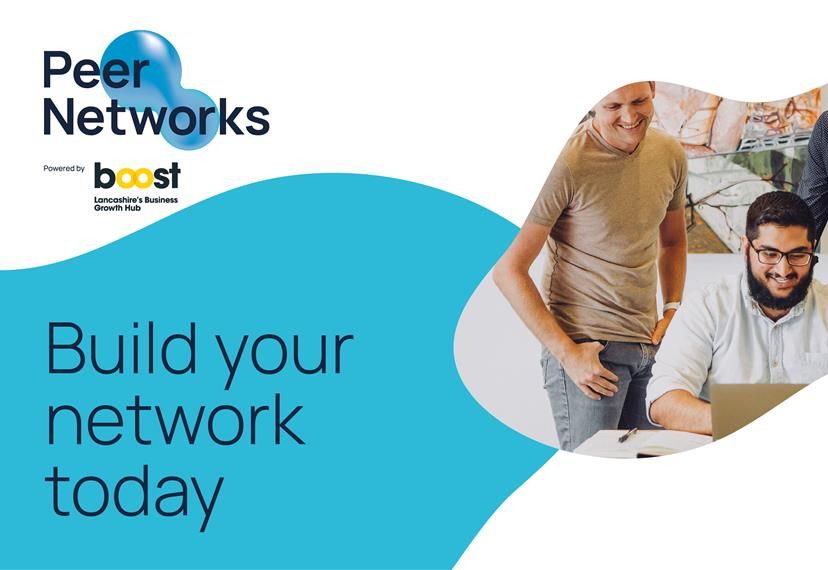 Looking to develop and grow your business?
Boost Peer Networks can help
Make new business contacts and work with them to grow and develop your business
Government funded programme has already helped more than 320 business owners and managers in Lancashire
Gain 1:1 business coaching from expert organisations in Lancashire
Are you an SME leader based in Lancashire who is looking to develop and grow your business?
Join the fully funded Boost Peer Networks programme which will help you overcome business challenges, learn and build a trusted network of likeminded Lancashire business owners and managers.
Peer Networks is a national peer-to-peer networking programme for SME leaders that want to grow and develop their organisation. It is led in Lancashire by Boost; Lancashire's Business Growth Hub and funded by the Department for Business, Energy and Industrial Strategy (BEIS).
The funded service includes interactive action learning in small groups of 8-11 businesses, trained facilitators, flexible topic selection and one to one coaching. All it takes is a few hours per month of your time.

Benefits of Peer Networks
Learn from your peers:

Find solutions to the real issues your business is facing by working with other local business leaders facing similar challenges.
Focused support:

Networking takes place in structured, small-group sessions, led by professional facilitators to make sure you see real results. You will also benefit from 1:1 mentoring, coaching and advice from trained professionals.
Value:

The programme is fully funded so there is no cost to join Peer Networks, other than a few hours of your time each month.
Boost has chosen 18 private sector delivery partners who will work with them between October 2021 and March 2022 to facilitate 35 Peer Networks cohorts on the unique challenges you are facing as a business leader.
More than 70 businesses have already signed up to the programme.

Find out about the organisations they are working with, the different issues they will cover, eligibility criteria and how you can register on the Boost website.

Or contact Boost directly and one of their expert advisers will get back to you with information and help you understand which group would be best for you!
Alternatively, call the Boost Growth Hub team on 0800 488 0057.