Blackpool & The Fylde College still accepting applications for Sept 2020
18 August 2020 by Michelle
It's not too late to apply for creative courses at Blackpool and The Fylde College starting this September! The college is still accepting applications for September 2020 across all of its creative courses from Level Three qualifications, such as a BTEC, to degree level courses.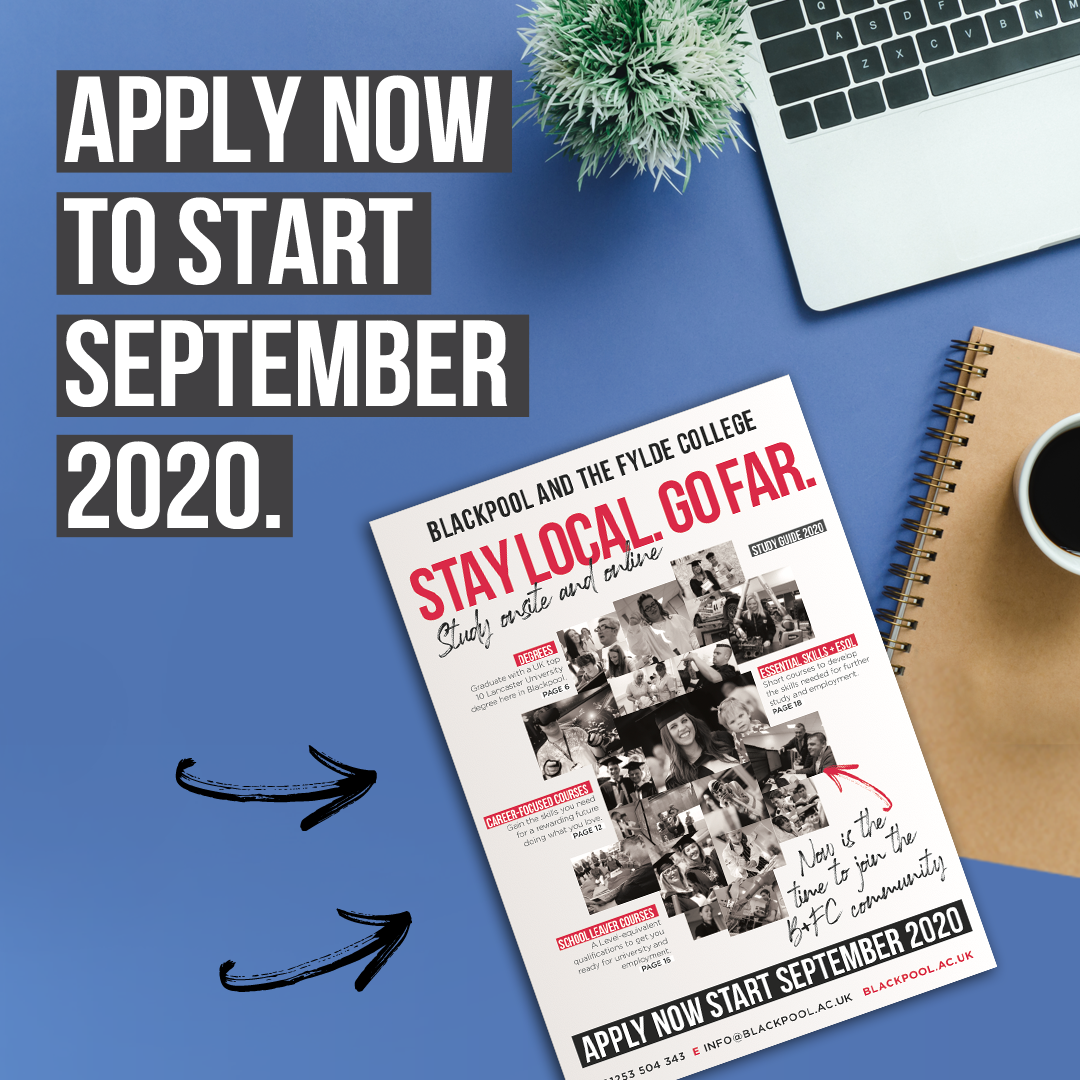 The college's Blackpool School of Arts teaches divergent thinking, practical skills and digital competencies for the future. A creative community of practice, it embraces the potential for cross-curricular working whilst retaining the specialisms of different disciplines.

All courses start week commencing 14 September at the college's University Centre. Following the coronavirus outbreak, all the college's teaching, learning and support moved online. From September, students will be able to enjoy the best of both worlds: a vibrant online learning experience supported by occasional face-to-face teaching at college.
Visual Arts courses include Fashion Design, Fashion Design (Contemporary Costume), Fine Art and Professional Practice, Graphic Design, Photography. There are Media Production, Film and Television courses, English Language, Literature and Writing courses and Performing Arts and Music courses.

The college's study guide is packed with information about the exciting new academic year and covers everything learners need to know ahead of taking the next step in their academic and professional journeys.
For more information visit blackpool.ac.uk/school-of-arts or email info@blackpool.ac.uk