Blackburn's Paint the Town Event Goes Online
11 May 2020 by Michelle
Organised by The Bureau Centre for the Arts and supported by Blackburn Bid, Paint the Town @ Home is a challenge to artists of all ages and abilities to capture Blackburn and its people in one day - at home! This year it's taking place on Saturday 30th May.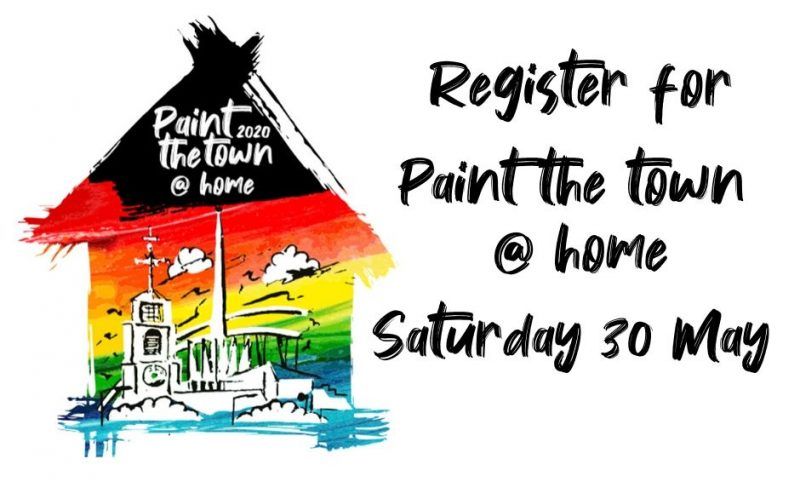 The Bureau Centre for the Arts, supported by Blackburn BID, Blackburn with Darwen Council Arts & Heritage and the Blakey Moor Townscape Heritage project are delighted to bring you Paint the Town @ Home on Saturday 30 May 2020!
The fantastic Paint the Town visual arts event is in its fifth year and usually takes place across Blackburn town centre, with artists capturing Blackburn town centre and its people over the course of one day.
This year's event is scheduled to take place on Saturday 26th September, however, with the country currently being on lock down and there being uncertainty about when and how restrictions will be lifted, the organisers couldn't wait and decided to set up an exciting online version of the event! An event you can take part in from the safety and comfort of your own home, and an event that will capture and permanently record this unprecedented time in our lives.
Welcome to Paint the Town @ Home.
Paint the Town @ Home is a challenge to artists of all ages and abilities - beginners, amateurs and professionals – to create a painting, drawing, sketch or other visual or digital artwork of Blackburn and its people. The twist is, we are not asking you to set up with your art materials in the open air or public open space, we are asking you to stay at home and create artwork using the view from your window, the people in your household, online/social media images, photographs, books or your memory as inspiration.
The Paint the Town @ Home artwork should fit within one of these 3 themes:-
• Blackburn town centre (including the Blakey Moor Townscape Heritage area)
• Wider Blackburn with Darwen area
• People of Blackburn
The categories of entries are:
- Adult, any ability (not digital art or photography)
- Adult, any ability, digital art and photography
- Ages 13 to 17
- Age 12 and under
Prizes
The event will be an exciting one to take part in, and there will be opportunities both in the run up to the event and during it, to take part in tutorials to learn new skills, and to showcase your work.
Prizes for adult entrants include:-
- 1st prize: £100 cash & free exhibition space in The Bureau Centre for the Arts
- 2nd prize: £50 cash & free tickets for events at The Bureau Centre for the Arts
Prizes for Ages 17 and Under include:-
- Specially selected arts & crafts materials
The submitted artwork will be judged by a panel of judges after the event and the winners of each category announced within 2 weeks.
How to enter
To take part in the competition, you will need to register for the event - remember you can be any age or ability - just click on 'tickets' to book your place and the organisers will get in touch with you with more information and support.
The organisers are only asking for small donations from adult entrants to take part – 'pay what you can' to help with the costs of organising the event. (The usual registration fee for artists for this event would be £10).

REGISTRATION VIA EVENTBRITE: https://www.eventbrite.co.uk/e/paint-the-town-home-2020-tickets-104313989952

FIND OUT MORE VIA THE BLACKBURN BID SITE: https://www.blackburnbid.co.uk/pttahupdate/