Black History Month 2022 - 'Time for Change: Action Not Words'
03 October 2022
This year's theme for #BHM2022 is a call for ally support to encourage people in workplaces, learning spaces, and public environments to translate their learning into actionable commitments and long-term, supportive outcomes that create a better world for everyone.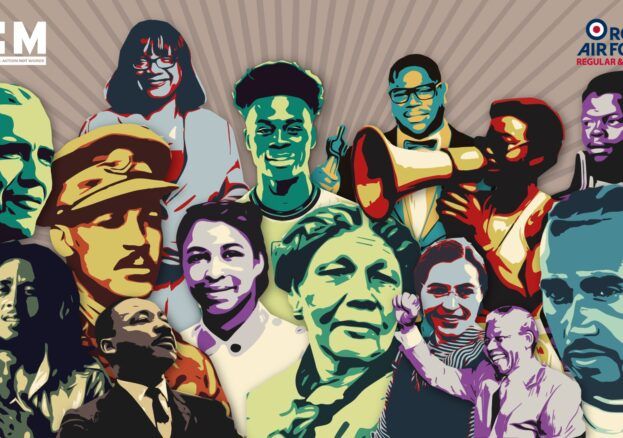 Black History Month (BHM) is about celebrating black heritage and culture and the important contributions of Black people across the world throughout history. But BHM needs to be about more than that too.

Ongoing allyship, across places, sectors, industries and environments, is important throughout the year. And more needs to be done. That's why the theme of this year's Black History Month is 'A Time for Change: Action Not Words'.

BHM2022 is a call to action for allies to help initiate real change for a better present and future.
Since the Black Lives Matter protests in 2020, many people and organisations have committed to tackling racism, but much still needs to be done, and we need to work together to address it and change the situation for the better.
"To get to a better tomorrow, we can't just focus on the past. The past is in the past. We can acknowledge and learn from it, but to improve the future, we need action, not words. We need to come together around a shared common goal to achieve a better world for everyone."

Read more about this year's theme and the motivation behind it.


'Black England' Book Launch - Gretchen Gerzina
Wednesday 19th October 2022 (1-2.30pm)

In Lancashire, you can support BHM by attending the launch for the new edition of Gretchen Gerzina's book "Black England", which is being held at Uclan in Preston.

This event is organised by the Institute for Black Atlantic Research (IBAR) in conjunction with the UCLan Centre for MIgration, Diaspora and Exile (MIDEX)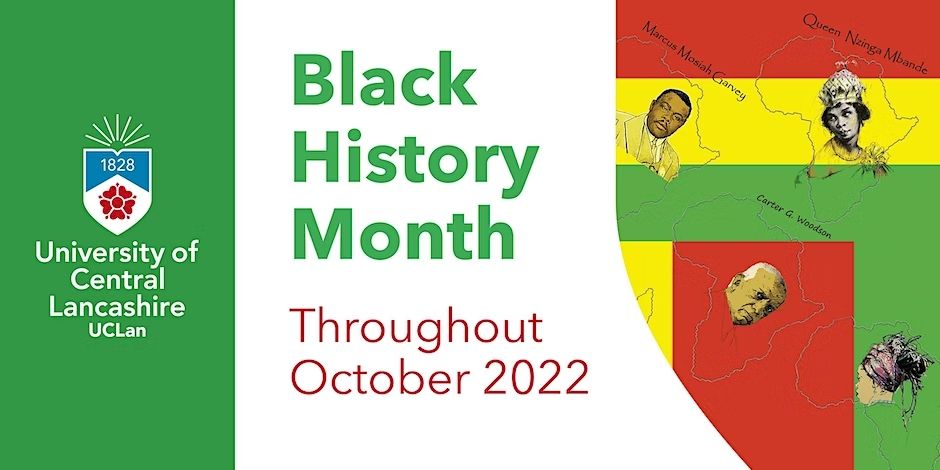 The Attic Child - Children's Workshop & Public Reading by Author Lola Jaye
Sunday 16th October 2022 (11am) - Bluecoat, Liverpool

Free to attend

Writing on the Wall and The Bluecoat invite you to a public reading which explores the intersection of children's voices and colonial legacies across Black British history. This event celebrates the launch of Lola Jaye's epic novel, The Attic Child, which is inspired by Ndugu M'Hali (c.1865-77), known as Kalulu. As part of the author's visit, we will invite children to a workshop with the author, followed by a public reading.
Film Screening - Hidden Figures
Monday - 17th October 2022 (6-8pm)

Free event

Venue: Mitchell & Kenyon Cinema (Corporation Street, Preston)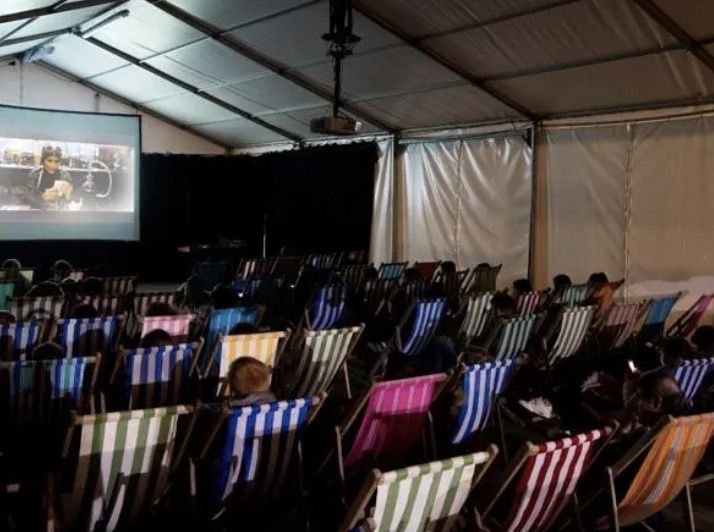 Football Association Black History Month Workshop
Wednesday 19th October 2022 (6.30pm - 9pm) - Preston North End

In this inspiring workshop, held at Preston North End Football Club and organised by UCLan Sport in partnership with The Football Association and PNE (Preston North End), UCLan and attendees will celebrate Black History Month with former professional football players and role models.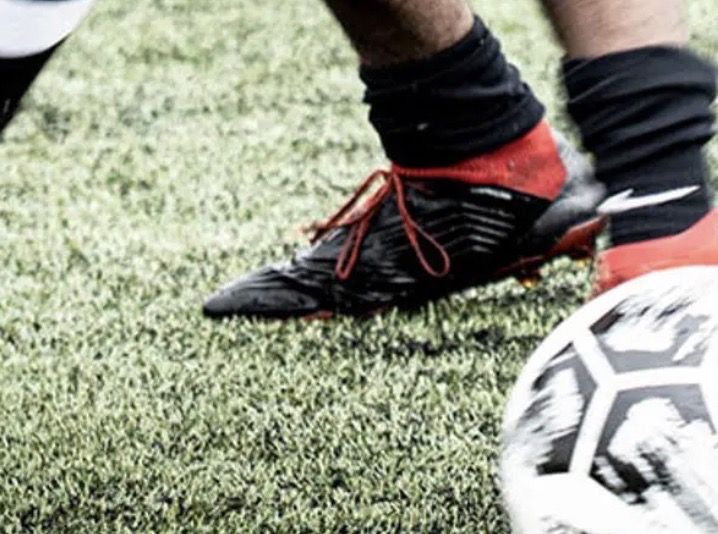 'In My Grandmother's House' - Omolara Obanishola
Wednesday 26th October 2022 (7-8.30pm)

In this online talk, Omolara Obanishola looks at 'fashionable' objects from her grandmother's house and how their stories shine a light on the experience of African and Caribbean settlement in the UK.
This talk forms part of "CARIBBEAN COUTURE: The Tapestry of Identity in the Diaspora" - a programme of virtual exhibitions and workshops exploring the use of design and fashion to assert African heritage and identity in the Caribbean, and Africa's wider diaspora.