Black History Month 2021
14 October 2021 by Ed
October is Black History Month in the UK., celebrating the achievements and contributions of black people not just in the UK, but throughout the world, and also to educate all on black history. Inspired by the 2020 Black Lives Matter events, the new campaign is called 'Proud To Be'. It will invite Black and Brown people of all ages throughout the UK to share what they are proud to be.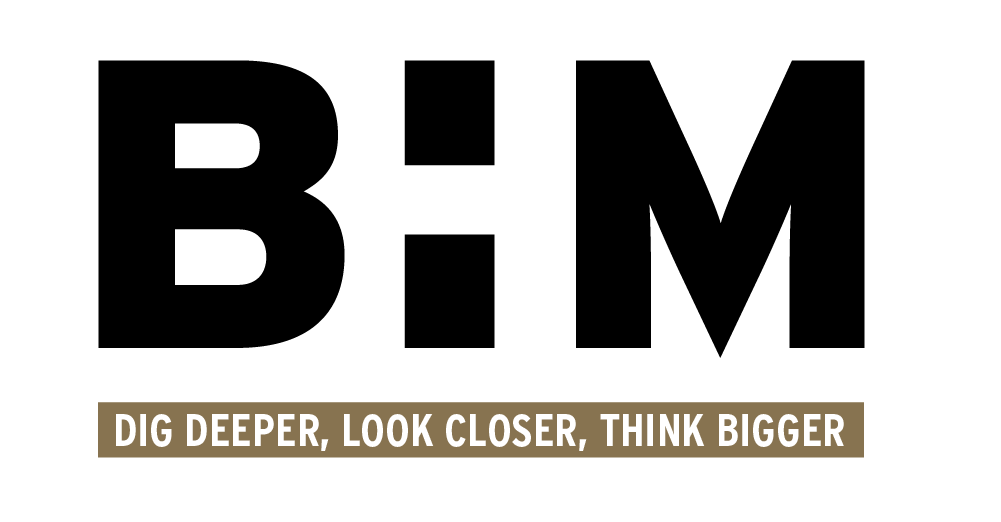 Throughout October there are many events to celebrate Black History Month, across the country special classes and celebrations are arranged within schools and African and Caribbean societies at universities put on special events and lectures. Museums and art galleries have special themed exhibits, and there are also many special themed shows about Black History Month on the TV and Radio.
Here is a round up of some of the related events taking place in Lancashire over the coming weeks.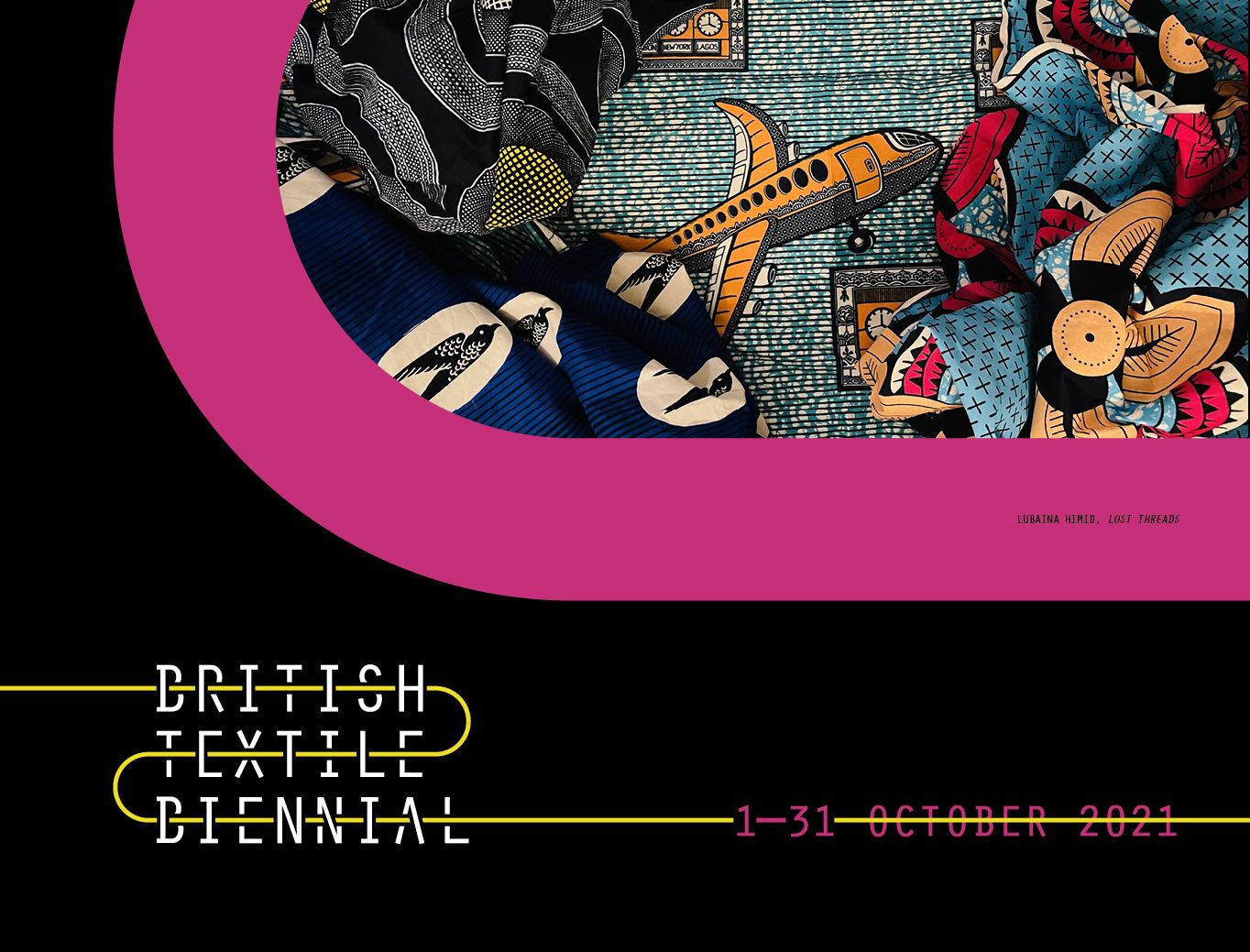 British Textile Biennial Conversations in Creativity Talks
23 - 28 October
Black History Month coincides The British Textile Biennial (BTB21), which this year tells the story of textiles, across continents and centuries, in the service of fast fashion, expression and identity. BTB21 turns its attention to the global nature of textiles and the relationships they create, both historically and now. Highlights include Lost Threads, a major new commission by Turner Prize winner Lubaina Himid.
Creative Lancashire will be presenting a series of Conversations in Creativity talks, podcast series and related publication to further explore the themes responded to by artists & makers contributing to the British Textile Biennial programme.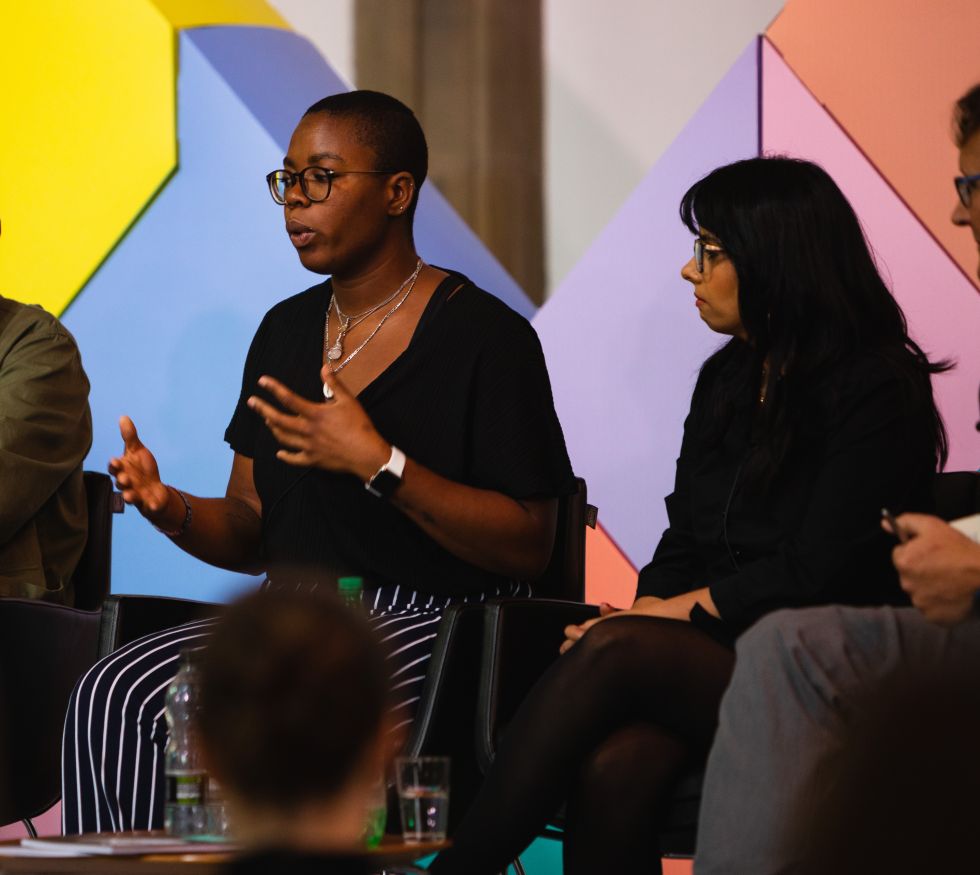 POWER, DRESS & SPIRITUALITY
with Lorene Rhoomes
1.30pm Sat 23 October - Haworth Art Gallery, Accrington
Lorene Rhoomes, designer behind Akhu Designs, shares her passion for West African textiles, looking at its vital role in the region covering adornment, rites of passage, textiles design and dress. On the same day, Lorene also presents opportunities to participate in head wrap workshops (11.30 & 1.30pm - see BTB21 website for details). FREE
Register & More information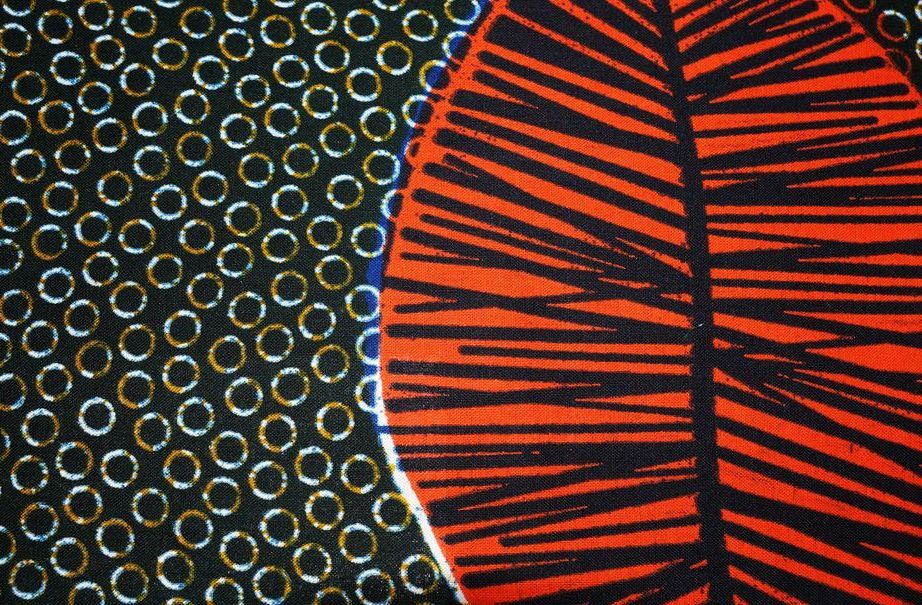 BREAKING DOWN BORDERS: Movement & Migration Through Cloth
with Alice Kettle, Bharti Parmar, Raisa Kabir, Serkan Delice & hosted by Amber Butchart
6pm Monday 25 October - Blackburn Cathedral
This panel explores the narratives and intersections that connect migrant journeys through the global textile industry and perspectives on cultural appropriation within crafts practices. FREE
Register & More Information
WOKE DENIM: Style, Protest & Self-Expression - from MLK to BLM
with Calumn Bane, Jamie Holman, Tiwirayi Ndoro & Tunde Adekoya
2pm Tuesday 26 October - Blackburn Cathedral
This extended round table event explores how denim and style more broadly features prominently in cultural and political movements for change throughout the twentieth century to the current. The session takes inspiration from the work of Tiwirayi Ndoro who was commissioned by Creative Lancashire and British Textile Biennial to create a conscious photo series tracing the relevance of denim and style as a means of self-expression and protest - from black civil rights movement of the 60's to current day activism and Black Lives Matter. Tiwi co-chairs the discussion which will explore these themes from a Gen Z perspective.
"The project draws focus on young people, a generation of activists who refuse to say yes to injustice but demand to be heard not just in towns and cities but on a global scale" FREE
Register & More Information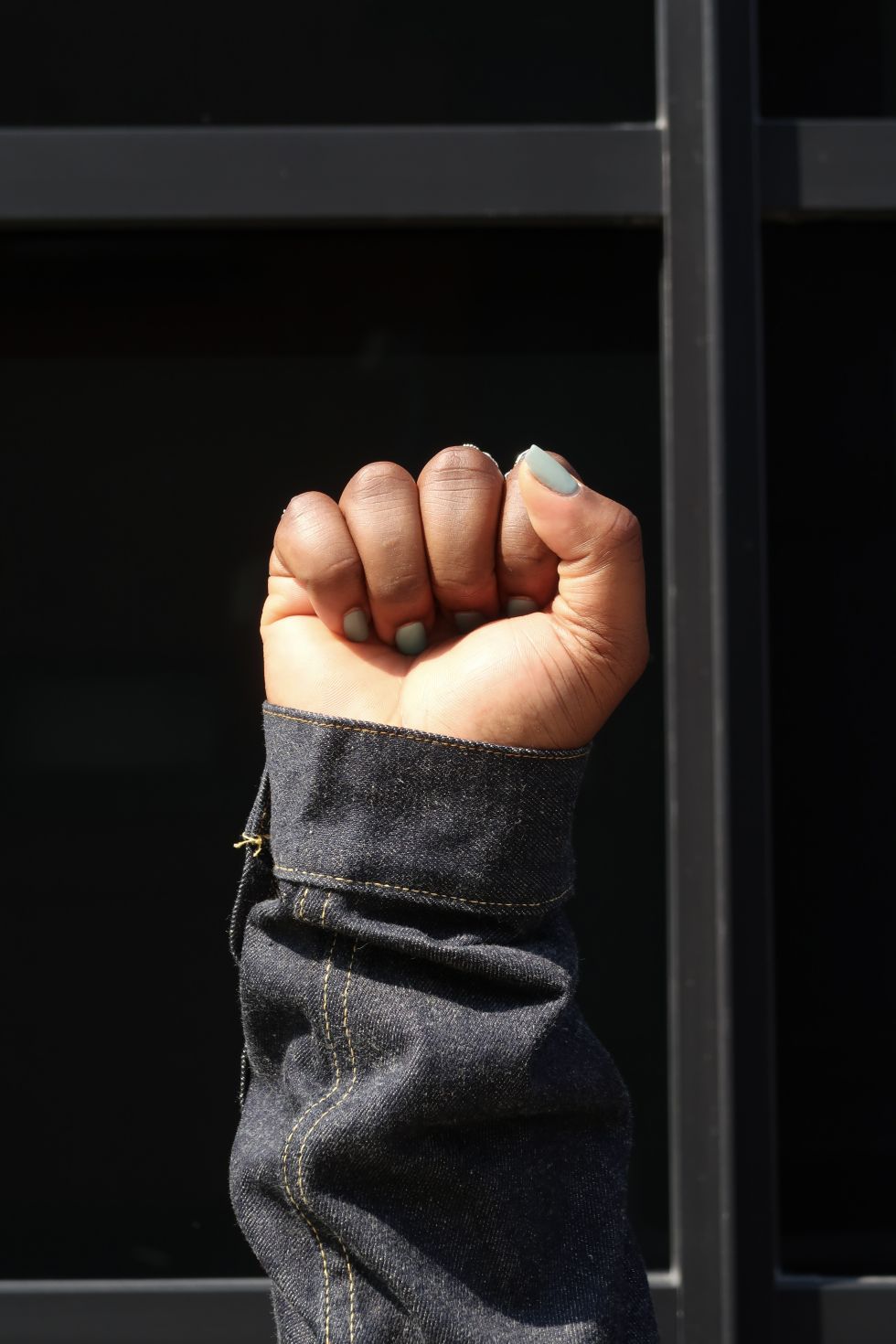 POLITICS, POWER & PRODUCTION: The Global Impact of Denim
with Craig Oldham, Harris Elliot, Sophie Woodward, Tiwirayi Ndoro & hosted by Amber Butchart
6pm Tues 26 October - Blackburn Cathedral
From the anti-war and civil rights movements of the 60s and 70s, to climate action and social justice today, denim clad people of all ages demanding change is a constant. Our expert panel consider denim's role in grass-roots movements, counterculture, protest, and how citizens worldwide are impacted by the global story of denim production. FREE
Register & More Information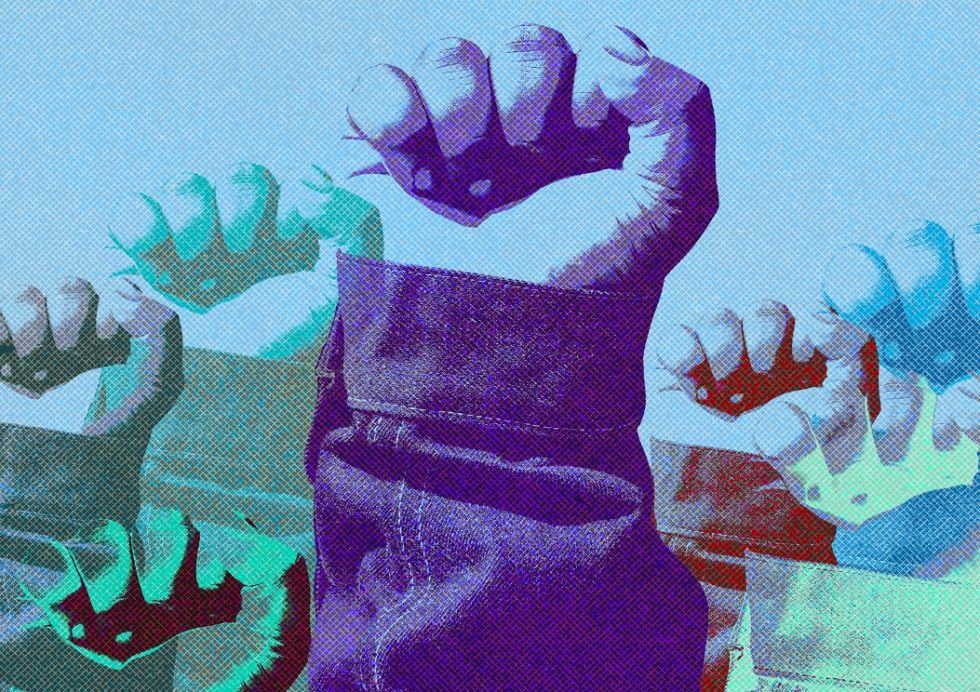 CLOTH CONNECTIONS: The Colonial Impacts on Material Cultures of the African Diaspora
with Cheyney McKnight, Elli Michaela Young & hosted by Teleica Kirkland
6pm Thurs 28 October 2021 (Online)
Teleica leads this discussion with Cheyney McKnight, founder of Not Your Momma's History who acts as an interpreter advocate for interpreters of colour via the art of creative re-enactments, using her clothing and primary sources to make connections between past and present, and Eli Michaela Young, currently completing her PhD on the Jamaican Fashion Guild exploring the use of cotton in the clothing of enslaved Africans in the Caribbean. FREE
Register & More Information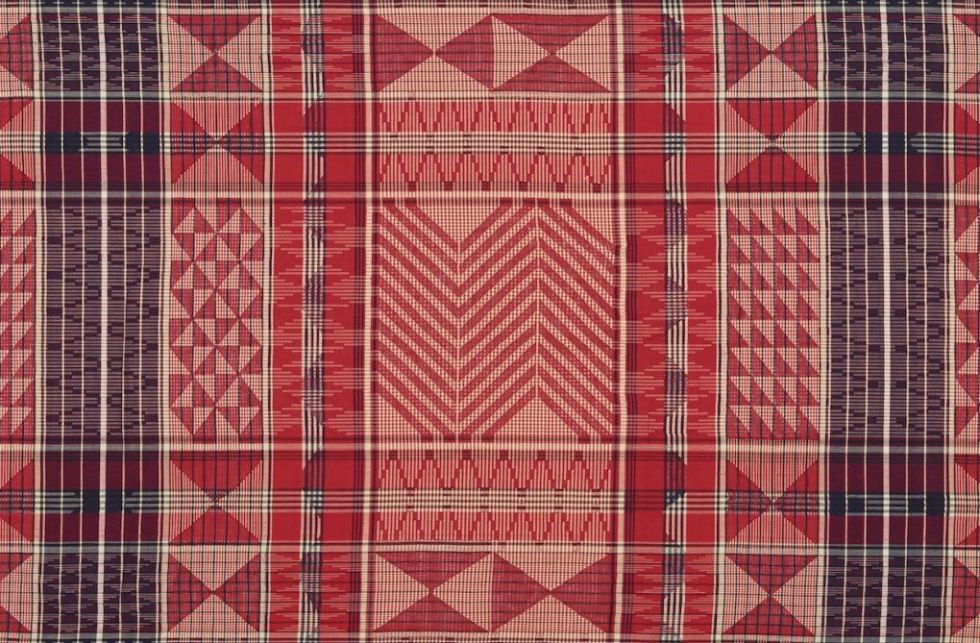 TIWIRAYI NDORO - WOKE DENIM PROJECT (Exhibition)
1-31 October - Blackburn Mall
The Woke Denim project is a Conscious photo series about the modern-day fight for civil rights following the Black Lives Matter movement of 2020. The project draws focus on young people, a generation of activists who refuse to say yes to injustice but demand to be heard not just in towns and cities but on a global scale with the help of modern-day technology. Woke Denim explores the similarities between the boomers who lead the 60's civil rights movement and Gen Z who were the driving force behind Black Lives Matter in 2020 while still drawing focus to how symbolic Denim truly is to the cause.
Tiwirayi Ndoro is a Fashion photographer and Stylist, she is also the winner of the 2020 UCLan Fashion and Textiles award from Creative Lancashire. Tiwirayi's work is very much an expression of her experience, being a Black British woman while still embracing her Zimbabwean heritage. FREE
More Information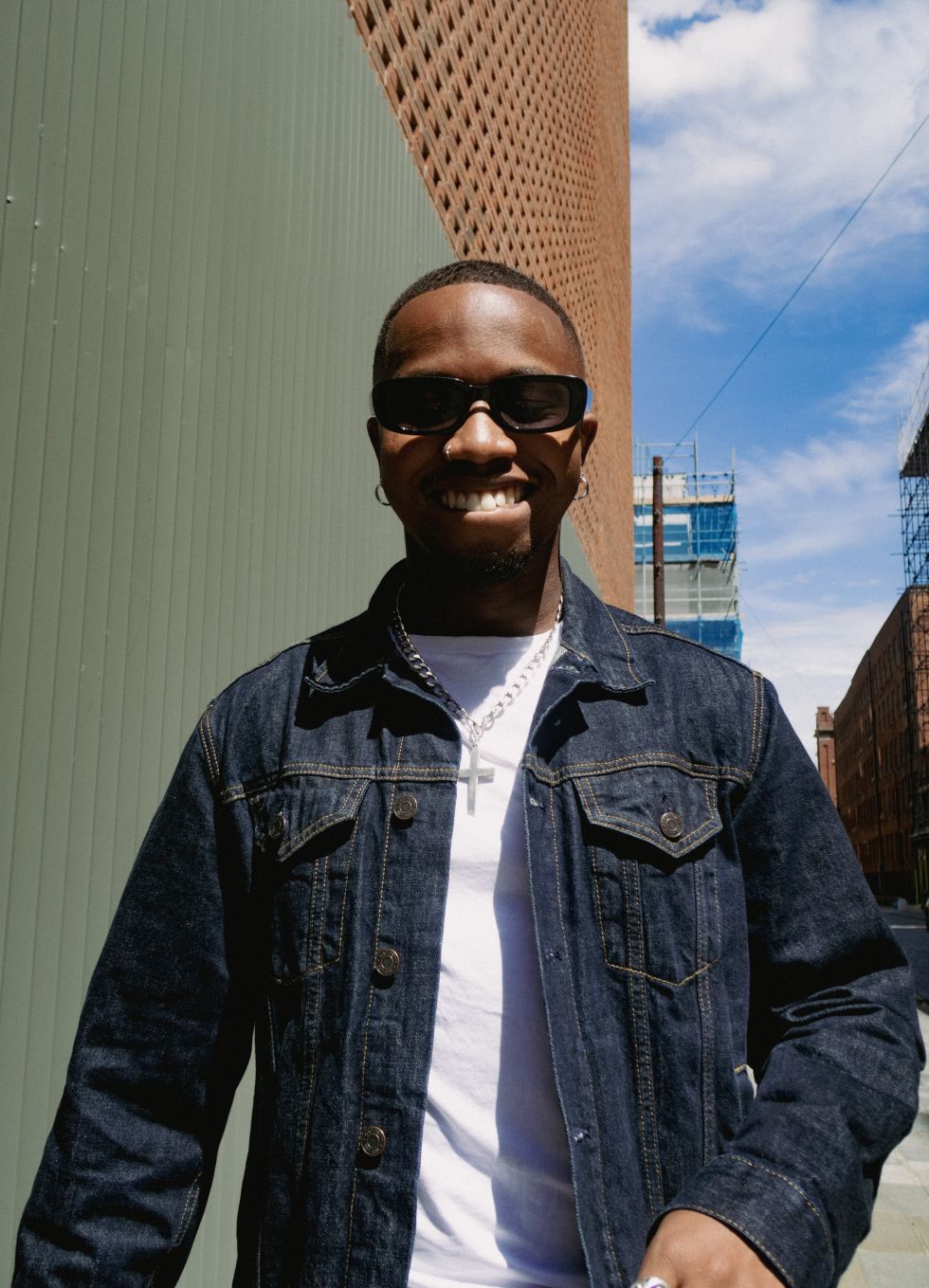 LUBAINA HIMID – LOST THREADS (Exhibition)
1—31 October - Gawthorpe Hall, Padiham
Cascading through the structure of Gawthorpe Hall's Great Barn, 400 metres of Dutch Wax fabric reflect the movement of oceans and rivers that have been used to transport cotton across the planet and over centuries. Waterways historically carried raw cotton, spun yarn, and woven textiles from continent to continent, as well as enslaved people from Africa to pick raw cotton in the southern states of America or workers who migrated from South Asia to operate looms here in East Lancashire. In this major new installation, Turner-prize winning artist, Lubaina Himid, continues her life-long exploration into the making of clothing and histories of colonisation, female labour, migration and globalisation. Although recognised as 'African' cloth, these textiles have a complex lineage and identity that reflects an historic and continuing flow of labour, trade and money. FREE
More Information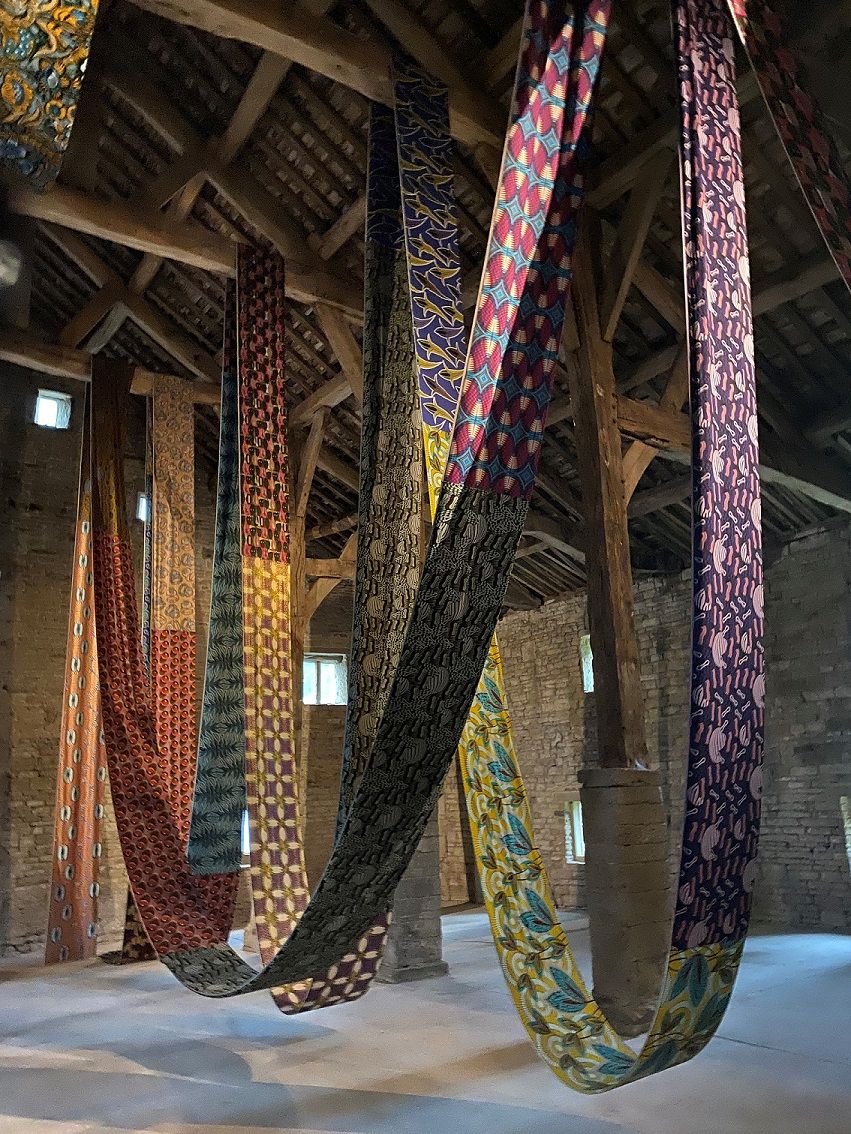 All BTB21 Talks events are FREE to attend - Pre-registration via Eventbrite essential
Preston Black History Group: Black History Month Events
All events will take place at Jalgos Sports & Social Club, Rose Street, Preston, PR1 3XY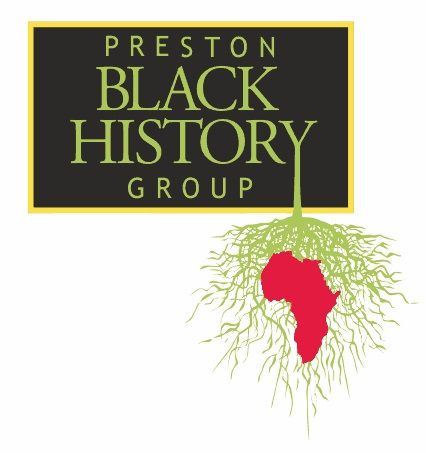 Researching, Preserving and Celebrating Black History and Culture, a shared history FOR ALL

A MUSICAL JOURNEY ACROSS THE CARIBEAN & THEIR BACK STORY (Presentation)
4pm Sun 19 October - Jalgos Sports & Social Club, Preston
A musical journey across the Caribbean. This event will examine and explain some of the various musical presentations from across the Caribbean and explain the background to each piece of music. Do you know the background to Soca, Calypso, Ska, Bluebeat, what about the story of Rudeboy?
This is a free event hosted by David Knight and is a must for all genuine music lovers


THE RUM STORY - THE DARK SPIRIT OF WHITEHAVEN
9am Thurs 21 October - Meet at Jalgos Sports & Social Club (return to Preston 6.30pm)
This is a visit to the Rum story in Whitehaven in Cumbria. This visit will show the link between Whitehaven and the West Indies, specifically Antigua. It will show that Rum joined the two destinations together. Whitehaven has its own colourful history. It was one of England's oldest and busiest ports. The journey begins in Antigua and works its way through the history of the Jefferson family and their links to Rum and slavery. Tickets: £12 – Contact Clinton Smith to confirm your place: clinton@prestonblackhistorygroup.org.uk


AKWANTU (FILM)
3pm Sun 24 October - Jalgos Sports & Social Club, Preston
This film follows the journey of Jamaican stunt actor Roy T. Anderson as he sets out to confirm his Maroon ancestry. Roy has been involved in films such as The Bourne Supremacy, The Matrix to name just a few. His journey takes him to North America, Canada, Jamaica and Ghana as he journeys to establish his Maroon lineage. A very powerful and must watch film. Hosted by David Knight. FREE


HALLOWEEN DANCE
8pm till late Sat 30 October - Jalgos Sports and Social Club
Jalgos hosts a Halloween Dance. An opportunity for you to dress up in your best scary costumes and come out and shake a leg together.
Tickets: £3


FREDERICK DOUGLAS & THE WHITE NEGRO (FILM) 4pm Sunday 31 October - Jalgos Sports & Social Club
This film tells the story of Frederick Douglas a black American abolitionist who campaigned for the freedom of all slaves. Frederick travelled extensively with his campaign, including visits to the United Kingdom where he addressed large audiences in his bid to raise the awareness of the need to abolish slavery. This event will be hosted by Professor Alan Rice from IBAR (Institute for Black Atlantic Research). FREE


Details of all Preston Black History Group events and more can be found on the Preston Black History Group website: prestonblackhistorygroup.org.uk
All Preston Black History Group events will conform to government Covid 19 recommendations
See My World - Festival of Pan-African Arts & Culture
17-24 October
A series of multicultural, multi-lingual, intergenerational inclusive events, reflecting the aspirations of the North West's Pan-African community.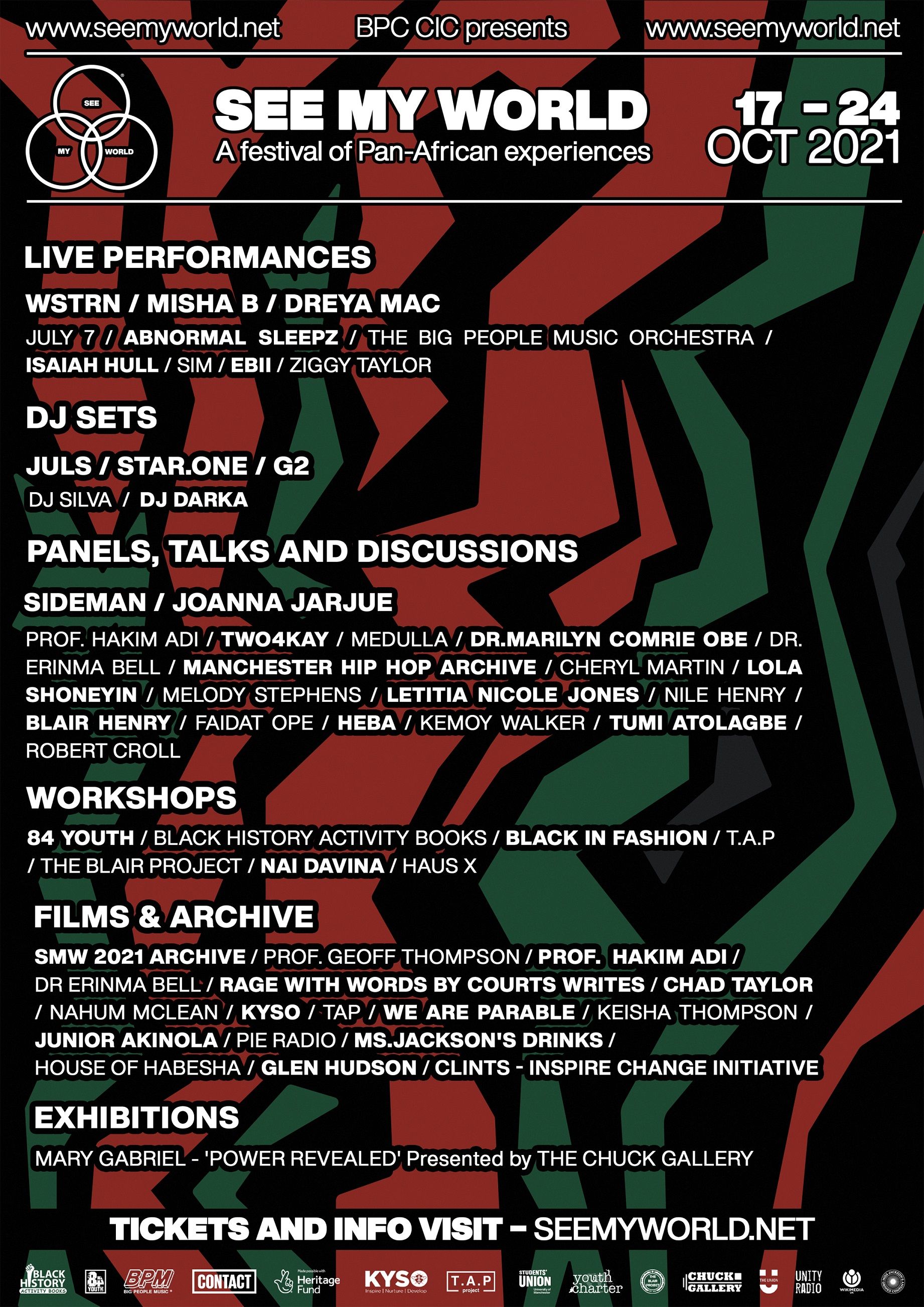 Black History Month UK - PROUD TO BE
Black History Month 2021 invites Black and Brown people around the UK to share what they are Proud To Be – for a festival of celebration.
Inspired by the 2020 Black Lives Matter events, the new campaign is called 'Proud To Be'. It will invite Black and Brown people of all ages throughout the UK to share what they are proud to be. For example, Proud To Be Black, Proud To Be Brown, Proud To Be Black & LGBTQ+, Proud To Be Me.