BBC launches Northern Voices
27 April 2020 by Michelle
BBC Three and BBC England are collaborating for the first time to launch Northern Voices, the Factual Development Scheme for the North of England. The new partnership is creating a commission opportunity for local independent production companies to submit ideas that reflect the life experiences of 16-24 year-olds in the region.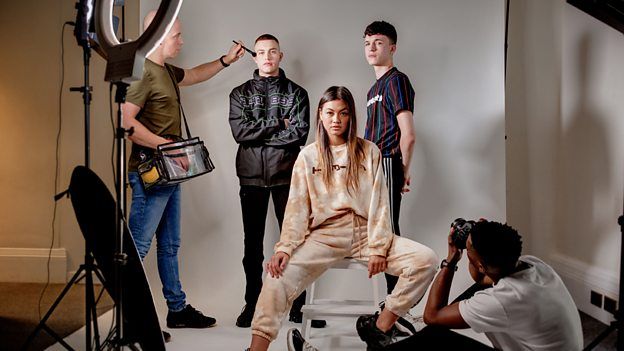 With a focus on documentary, the purpose of the scheme is to champion local companies in the North of England who want to tell young, unique and regional stories that feel uplifting, playful and hopeful, to enhance the quality and volume of production supply and to develop a talent pipeline from the region.
The new partnership is inviting independent production companies from the local area to submit ideas that reflect the life experiences of 16-24 year-olds in the region with the promise of a commission at the end of the process.
BBC Three has always championed new talent, both on and off screen, and a key requirement of the partnership is to attach a new documentary talent to the pitch, in order to nurture and develop them throughout the production process.
Fiona Campbell, Controller, BBC Three, says: "Working with and introducing new talent is something we're hugely passionate about at BBC Three and we're looking forward to collaborating with BBC England to unearth new ideas and new faces from the North of England."
Aisling O'Connor, Head of TV Commissioning BBC England, says: "I'm pleased to be working with BBC Three as part of our efforts to help nurture young talent in the North of England and give a platform to new stories and voices. We're committed to better reflecting communities across the country."
Expressions of interest will be accepted from 4 May 2020 till 5 June 2020. The BBC Three and BBC England team will then begin a thorough selection process, which will include paid development opportunities and a pitching instance in front of BBC Three and BBC England commissioners. The successful pitch will be selected to receive further funding to produce a broadcast quality documentary of their idea, to be featured on BBC iPlayer and BBC England.
The full commissioning brief, details on the partnership, how to apply, guidance on pitching, selection criteria and the timeline are available via the BBC Commissioning website.
As previously announced, BBC Three is committed to running at least one creative partnership in each Nation or Region as part of BBC Content's package of activity to support the sector outside London during the current COVID-19 pandemic.
Pictured: Models: Street To Catwalk, produced by Leeds-based Multistory Media and co-funded by BBC England