Back the Lancashire Bid for City of Culture 2025
17 February 2020
For Lancashire's City of Culture 2025 bid, they are positioning the entire county as one virtual city, with a bold new vision for culture, commerce and creative communities. Creative Lancashire is a proud partner in supporting the bid and this vision.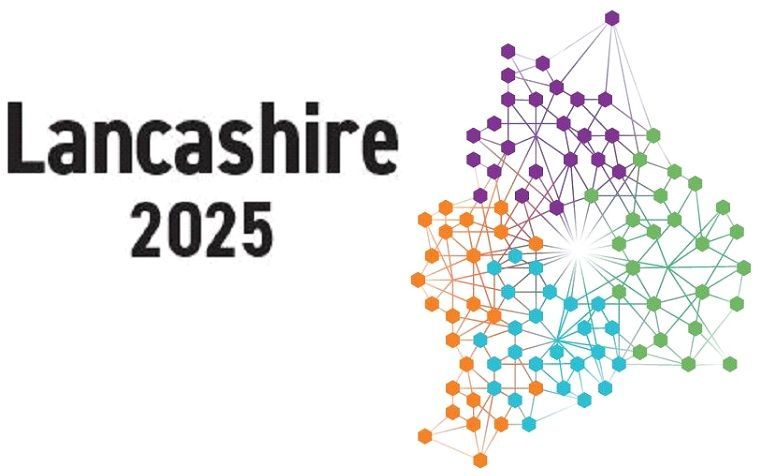 Lancashire 2025 is about the whole of Lancashire coming together as one county to champion a new vision, a new identity and make a new culture for a sustainable future.
Lancashire 2025 will be for everyone no matter what age, gender, race, sexuality, religion, or education. We will ensure people can access and engage with what we have to offer, regardless of financial or geographical restraints. Diversity and inclusion is at the heart of the vision for Lancashire 2025.
#ImagineLancashire #Lancashire2025
Why Lancashire Now?

Bidding for UK City of Culture 2025 is part of a long-term strategic plan for culture in Lancashire. The timing of 2025 is right – allowing us time to develop ambitious plans for the county and giving us the platform to showcase our offer nationally and internationally.
At a time when people feel politics is dividing communities – our visionary, collaborative approach to UK City of Culture 2025 brings together:
12 district councils, 2 unitary authorities, Lancashire County Council, Lancashire Enterprise Partnership
The arts, education, health, environment, science and technology, tourism, private, voluntary, community and faith sectors
Citizens, visitors, workers, students, communities, villages, towns and cities
And because Lancashire deserves better:
Arts Council funding is significantly lower in Lancashire than in comparable counties and cities
There is an inequality in terms of quantity and scale of major arts organisations in Lancashire
People outside Lancashire do not see us as a county rich in arts and culture, but we know we have already impacted the world stage and will continue to do so in the future.
Lancashire 2025 will build stronger national and international connections and identity – making sure everyone remembers our past and knows we have an exciting cultural future.
We will use Lancashire 2025 to showcase and champion culture and creative activity across all artforms, all cultures and all places – and use it as a catalyst to significantly increase, improve and diversify the provision of culture across the county in future years.
We will use Lancashire 2025 to:
Attract Investment
Create Jobs
Increase Pride for Residents
Reduce Cultural and Economic Inequalities
Increase Creativity
Improve Health and Wellbeing for All
Find out more, access more resources relating to the bid, and sign up for updates via the Marketing Lancashire Website.

https://www.marketinglancashire.com/lancashire-story/lancashire-2025/