Arts Council England (ACE) NPO: What the ACE Investment Programme will mean for Lancashire
11 November 2022 by Ed
Arts Council England reveals details of its new national portfolio of funded organisations for 2023-26. In total, 282 organisations in the North will receive a share of £446 million nationally (each year) ensuring that more people in more places can find fantastic, fulfilling art and culture on their doorsteps.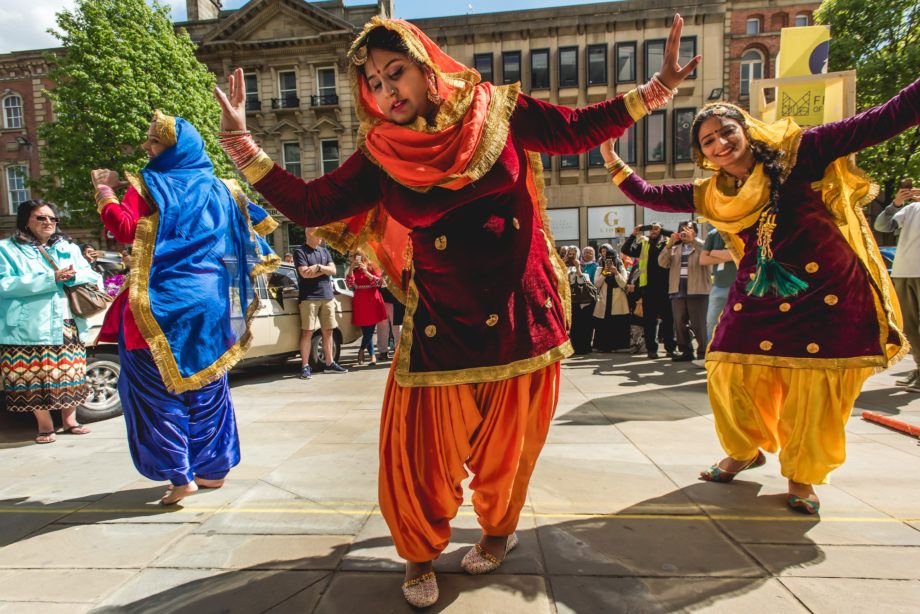 Arts Council England backs art, culture, and creativity for more people in more places, across the country.
Arts Council England (ACE) is increasing funding into Lancashire by £440,000 per year through their Investment Programme, which supports a national portfolio of cultural organisations. This investment will help more people to participate in high quality creative and cultural activities in the areas where they live, while also supporting places in the North already recognised as national and international centres for the creative industries, which attract talent to the region and promote innovation and collaboration throughout the cultural sector.
ACE will invest £10.1 million into Lancashire's cultural sector over the next three years through its National Portfolio Organisation programme. In total, 18 Lancashire organisations will join the portfolio for 2023 – 2026. Despite keeping funding at a standstill for many of our existing NPOs, this investment represents a 59.1% increase on the county's current ACE NPO investment levels. More people in more places across Lancashire will have the opportunity to take part in creative activities and enjoy high-quality cultural work
This investment will go to 18 organisations in Lancashire, including The Dukes Playhouse in Lancaster, More Music in Morecambe, The Harris Museum, Art Gallery and Library in Preston, Burnley Youth Theatre and In-Situ in Pendle
Eight organisations in Lancashire are new to our Investment Programme. They include Blackburn Museum and Art Gallery, Blackpool Illuminations, the Festival of Making and the British Textile Biennial in Blackburn with Darwen and the Whitaker Museum and Art Gallery in Rossendale.
In a statement ACE commented:

"We want to create a national portfolio that is more representative of the country in terms of geography, audiences and workforce and so we are offering additional investment to four organisations in Lancashire that are currently in the portfolio. They are Blackpool Grand Theatre, Burnley Youth Theatre, Grundy Art Gallery in Blackpool and Horse and Bamboo Theatre in Rossendale. We are investing in organisations that support and develop work for children and young people and in skills development, which represents a long-term investment in our country's talent."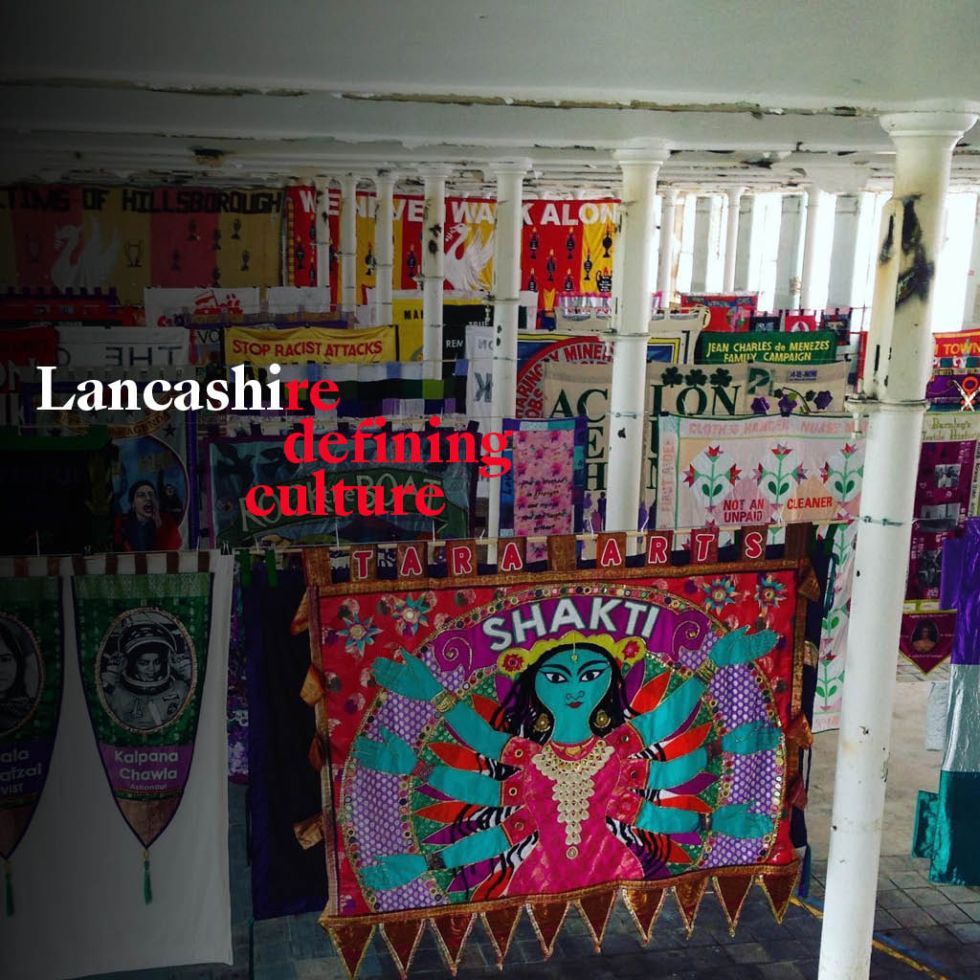 The Investment Programme is just one of the ways we support arts, culture and creativity. Since 2018 to date, through all our funding schemes, we have invested a total of £48.5 million in Lancashire National portfolio organisations in Lancashire We are investing in more places across Lancashire so that more people will have access to a wider choice of exceptional art, culture and creative opportunities on their doorstep. We are investing in places where cultural investment and opportunity has previously been too low.

In Blackburn with Darwen, there are four organisations joining the portfolio. Blackburn Museum is one of the country's first purpose-built museums outside of London and is home to an outstanding collection of paintings, prints and other artworks. ACE investment will support it to increase its engagement with schools and its collaboration with communities in the town. We are offering awards to the Festival of Making and the British Textile Biennial, which are both rooted in local industrial heritage, and to Culturapedia for touring activity to Lancashire's rural communities.
In Blackpool, a newcomer to the portfolio will be Blackpool Illuminations. Our investment will support contemporary artists to develop new work for the Illuminations and the Lightpool Festival, as well as supporting local creative engagement and talent development for a network of light festivals across the North. We are also offering additional investment to the Grundy Art Gallery to support its partnership programme and business development.
Two organisations from Hyndburn are also welcomed into the portfolio. DanceSyndrome provides dance training for disabled people. Idle Women uses art to explore the ways that public spaces and the environment interact with concerns about social justice.
In Lancaster, ACE renew support for The Dukes, Lancaster Arts and touring theatre company Imitating the dog. ACE are also maintaining our investment in community music and education organisation More Music which is based in Morecambe. We want to invest in more opportunities for children and young people from early years through to young adulthood, and to follow that through with investment to support creative skills, nurture talent and develop new creative career opportunities.
ACE are increasing investment in Blackpool Grand Theatre, for the expansion of an initiative which strengthens young people's resilience and creative skills, and to Horse and Bamboo in Rossendale for a programme of workshops, artist residencies and masterclasses for children, young people and families, plus additional support to Burnley Youth Theatre, which runs a talent development programme providing opportunities for 50 young people to work on both a paid and voluntary basis in creative, technical, marketing and front of house roles.
Museums and libraries are an important part of the national portfolio with continued investment in The Harris Museum, Art Gallery and Library in Preston. New to the portfolio are Blackburn Museum and Art Gallery and the Whitaker Museum and Art Gallery based in Rossendale which connects local communities with history, heritage, inspiring collections and works of art.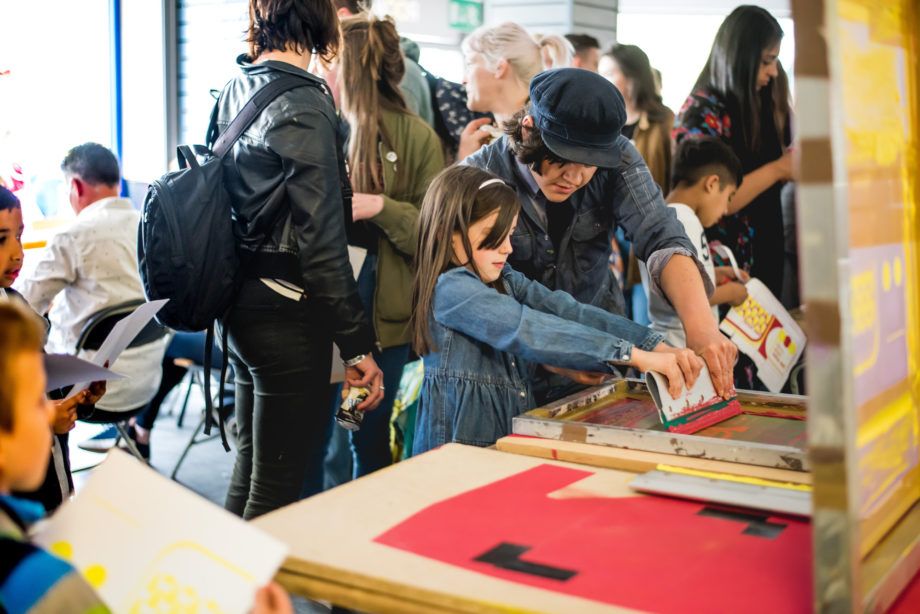 Through another strand, the Creative People and Places programme, ACE aim to transform access to arts and culture in places where engagement is low via support for two Creative People and Places projects in Lancashire, Super Slow Way in East Lancashire and LeftCoast in Blackpool and Fylde.

Jen Cleary, the Arts Council's North Director, said: "This investment will bring the joy and the benefits of culture into the heart of more communities across Lancashire, giving more people the chance to enjoy fantastic creative and cultural activities where they live. Creativity boosts economic growth, creates jobs, brings communities closer together and offers comfort and enjoyment, and we're delighted to support all of the organisations that will form our national portfolio for the next three years."
The full list of organisations in Lancashire which will be part of the national portfolio in 2023-26 is as follows:
Blackburn Museum and Art Gallery
Blackpool Grand Theatre
Blackpool Illumination
British Textile Biennial
Burnley Youth Theatre
Culturapedia
DanceSyndrome
Festival of Making
Grundy Art Gallery
Horse and Bamboo Theatre
idle women
imitating the dog
In-Situ
Lancaster Arts at Lancaster University
More Music
The Dukes Playhouse Ltd
The Harris Museum, Art Gallery & Library
Whitaker Museum & Art Gallery
ACE are continuing to support Curious Minds which was based in Preston in the 2018-22 period and has now relocated to Wigan.
Ed Matthews Gentle, Programme Leader at Creative Lancashire, said,
"The increased investment into the county will enhance the capacity in our organisations and places that is key to developing local ecologies in our towns and cities. This endorsement by Arts Council of the propositions put forward by our dynamic organisations will enable culture to play a transformational role in Lancashire through nurturing a stronger and more diverse economic base, infusing innovative practice and greatly enhancing the quality of life for citizens."
Lancashire County Councillor Peter Buckley, Cabinet member for Community and Cultural Services, said,
"We're proud of our quality cultural offer in Lancashire. It sits at the heart of county's levelling up plans so I'm delighted that Arts Council England will be increasing their investment into Lancashire's cultural sector through their National Portfolio. I would like to extend my congratulations to each of the Lancashire organisations selected. The increased investment will help realise the county's cultural ambitions and build on exciting opportunities provided by Lancashire's cultural organisations through festivals and events, contemporary arts, theatre, music and dance programmes, in our libraries and museums and online. It will also ensure that there is further potential to develop cultural engagement and participation for communities right across Lancashire so that more people across the county can access art and culture no matter where they live. I look forward to working more closely with Arts Council England and with the new Lancashire NPOs through our support of Arts Lancashire."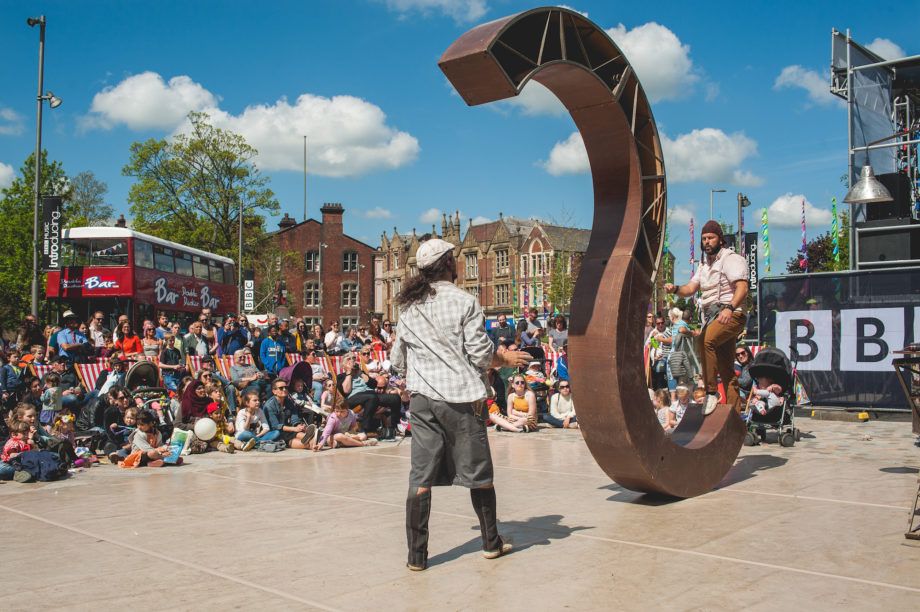 This National Portfolio investment delivers on the instructions given to Arts Council England by the government in February 2022 to disburse the additional funding it received via the Spending Review to benefit areas outside of London (with a specific focus on Levelling Up for Culture Places), and to increase investment in the rest of the country by the end of the National Portfolio round. As a result of the instruction from government, 24 organisations which will relocate outside of London by October 2024.
Alex O'Toole Chair of Arts Lancashire said,
"This is an incredible achievement for Lancashire and we're thrilled for all 18 Lancashire organisations who have been awarded NPO status for 2023 – 26. This is the largest ever ACE investment into the county's cultural sector to date. ACE has been under extraordinary pressure to increase funding outside of London for this NPO round whilst also receiving a record-breaking number of applications from organisations across the country. For Lancashire to increase its number of NPOs from 11 to 18 is phenomenal, particularly as some of our existing NPOs also received an increased investment for their work. However, for others it means three more years of standstill funding, which is a cut in real terms. As our NPOs are also key commissioners of art in the county, this will have a disproportionate effect on independent
artists and collectives, as well as smaller, non-NPO arts organisations, who rely on NPO commissions and who are also a vital part of the Lancashire's ecology.
Taken collectively, funding for organisations outside of London will increase by nearly £45 million each year. London will still receive a third of all the funding announced, priority places in London will receive £18.8 million, and over £10.9 million more investment is going to the capital's outer boroughs. There will be 22% more funding for organisations in predominately rural local authority areas.
A full list of all the national portfolio organisations which will be funded in 2023-26 can be found on ACE website here: www.artscouncil.org.uk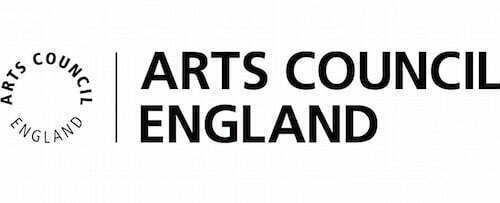 Images: British Textiles Biennial & National Festival of Making