Applications open for round two of the Culture Recovery Fund for Heritage
12 January 2021 by Ed
Applications are now open for the second round of the Culture Recovery Fund for Heritage, with a further £36 million available in grants to support heritage organisations across England survive the on-going impact of COVID-19 through April to June.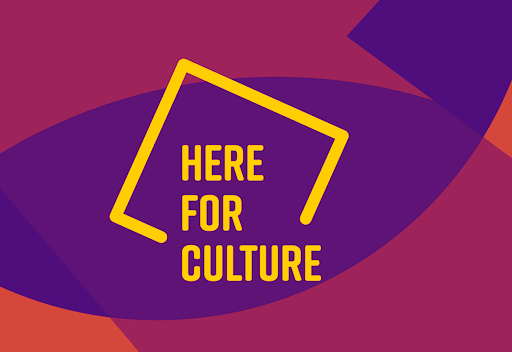 Grants of between £10,000 – £3 million will be distributed by The National Lottery Heritage Fund and Historic England, on behalf of the Department for Digital, Culture, Media and Sport (DCMS), to support organisations and businesses who own, manage or work with heritage in England. The funding is part of the government's wider £1.57 billion Culture Recovery Fund.
Detailed guidance on how to apply is available and webinars will take place on Wednesday 13 and Thursday 14 January. Recordings of the webinars will be published online for anyone unable to attend.
Organisations are urged to apply swiftly before the deadline of Tuesday 26 January 2021. Decisions on awards will be made in March. Read the guidance and find out how to apply on the National Lottery Heritage Fund website.
"COVID-19 has placed an unprecedented strain on so many heritage organisations that care for our cherished historic places. Despite many challenges and setbacks, they have shown remarkable resilience, working hard to care for their sites and contents whilst continuing to engage their supporters and local communities.

The last year has shown more than ever the value of heritage organisations and businesses. England's heritage is worth £31 billion to the economy, supports nearly half a million jobs and engages even more volunteers. It has a central role to play as the country moves towards a sustainable recovery, providing wide-ranging social benefits and encouraging creativity, regeneration and growth.

This £36 million recovery package from the government, which we will deliver in partnership with the National Lottery Heritage Fund, offers vital support to help heritage organisations sustain themselves during the challenging months ahead. I urge them to apply as soon as possible."
Sir Laurie Magnus, Chairman, Historic England
Through the first round of the Culture Recovery Fund launched in July, £67 million was distributed to 433 organisations in desperate need of support following the first lockdown period. The grant was a lifeline for organisations such as Victoria Baths in Manchester and Black Cultural Archives in Brixton, which each lost vital income due to COVID-19.
The grants backed some of the country's rich heritage, from historic landmarks such as The Piece Hall in Halifax, to community groups such as the disability-led arts organisation, Shape Arts. Many of these charities, groups and organisations would not have made it through the pandemic without this crucial funding.
The Culture Recovery Fund is the biggest investment in UK culture. Grants of up to £3 million will be allocated to arts, cultural and heritage organisations to protect important cultural assets and ensure arts and heritage continues to play a key role in levelling up the country. Separate portions of the funding are being distributed by Arts Council England for arts and culture, the British Film Institute for film and cinema – and by Historic England in collaboration with The National Lottery Heritage Fund for heritage.
More information here