An opportunity to exhibit at Handmade Interact 2021
11 January 2021
The second edition of Handmade Interact, an Interactive Virtual Craft Fair, takes place from Tuesday 23 - Sunday 28 March 2021. This year the focus is on Women in Craft. Exhibitors interested in showcasing their work at the fair have until Friday 12th February to submit your application.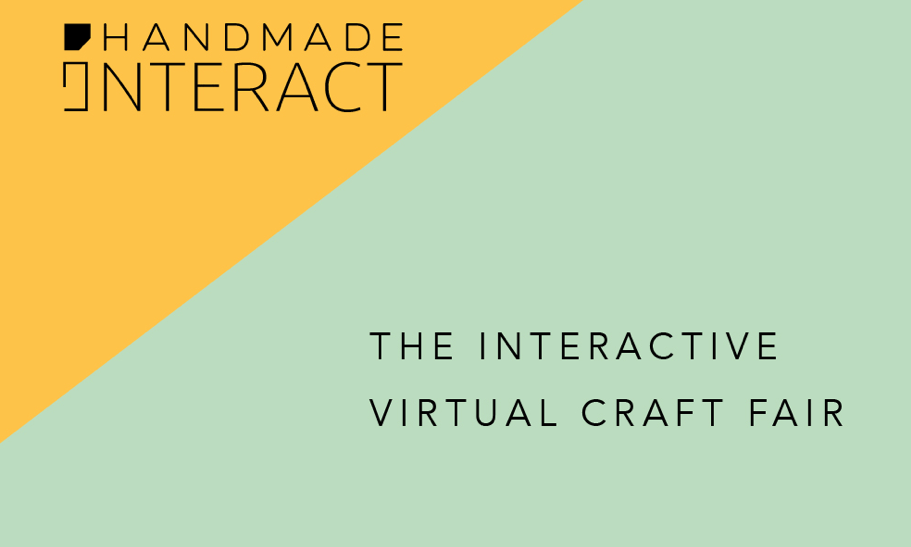 This year's Interactive Virtual Craft Fair, brought to you by Handmade in Britain, will provide fresh, on-demand content, where visitors will experience the fair through a series of interactive "Live Sessions", "Workshops", "Demonstrations" and more with their exhibitors.
Whilst open to all, this new edition will focus on Women in Craft. During the month of March, we will also be
celebrating International Women's Day and Mother's Day. As the fair runs from 23rd to 28th March, take advantage of this unmissable E-commerce event that offers you the ideal selling environment over a key week in the run up to Easter
on Sunday 4 April.
As an E-commerce website, "Handmade Interact" encourages visitors to buy directly from your online
shop page during our fair dates. This means that they offer you a service in which they run the website,
marketing, and handle online transactions and operations for you. This is all included as a part of your
exhibitor package as well as website training.
Find out more about the festival HERE. Exhibitor FAQs HERE.

Apply to EXHIBIT via THIS LINK.

Application Deadline is Friday, 12th February 2020.