Alys Fowler to collaborate with Lancashire's Idle Women on New Garden Project
17 February 2020
Idle Women have announced that gardener, writer and presenter Alys Fowler is to design the UK's first medicinal herb garden for women and girls in Nelson, Lancashire. The first phase will launch in September 2020.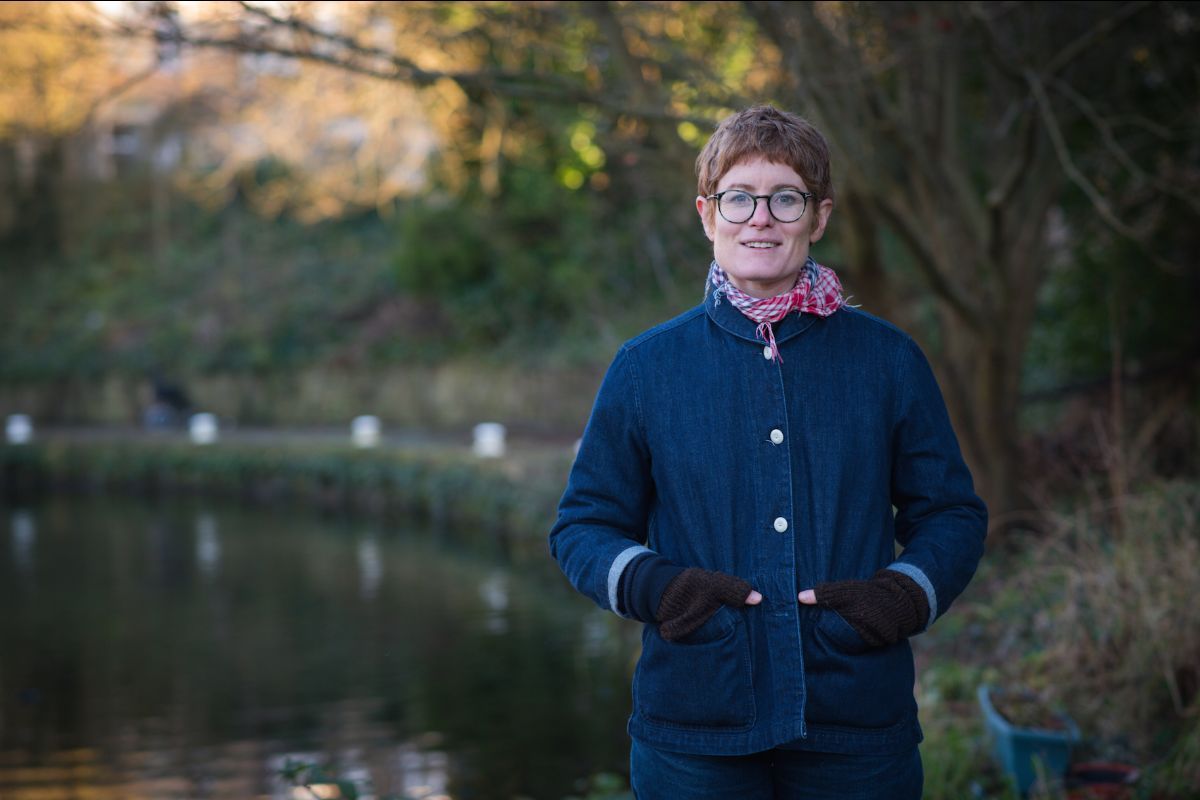 Award-winning arts and social justice project Idle Women is delighted to announce a new collaboration with gardener, writer and presenter Alys Fowler. The well-known Guardian gardening columnist and television presenter has been invited by Idle Women to design and develop the UK's first medicinal herb or 'physic' garden for women and girls, sited in Nelson in Lancashire alongside the Leeds to Liverpool Canal.

Launching in September 2020, the garden will provide a living archive of women's medicinal plant knowledge. Through workshops and training, women are designing, landscaping and planting the 2,500 sq ft site, with terraced beds for planting, and a new accessible street entrance.
Alys Fowler said, "It will be a joy to design the physic garden with Idle Women, led by their ambitious vision for this gently sloping piece of land next to the water. I want to radically transform it, drawing on organic forms in the locality, whilst alluding to the area's industrial heritage. I hope to develop an adaptable working garden filled with useful medicinal herbs, which will change year on year, and create an environment that is calm and reflective, open and private, and where women will feel a true sense of belonging."


Rachel Anderson and Cis O'Boyle, co-founders of Idle Women said, "We feel privileged and excited that Alys accepted our invitation to design the Physic Garden. She has a deep empathy for our values and work, and she was a natural choice to undertake the design for the new garden. We know that her specialist knowledge, skills and creativity, will help create an extraordinary and long-lasting legacy for the women and girls of Lancashire to enjoy for many years to come."
The Physic Garden will be supported by its sister site, The Nursery, which comprises several raised beds and a polytunnel, and is used as an educational space and to cultivate medicinal plants informing the design and planting of the new garden.

Moored on the Leeds to Liverpool Canal alongside the Physic Garden is the Selina Cooper, a narrow boat designed and created by Idle Women in collaboration with a diverse range of professional and volunteer women. She provides workshop space for up to twelve women and is a residential space for hosting artists, practitioners and other guests. She is also a space in which women can learn, socialise, rest and take shelter.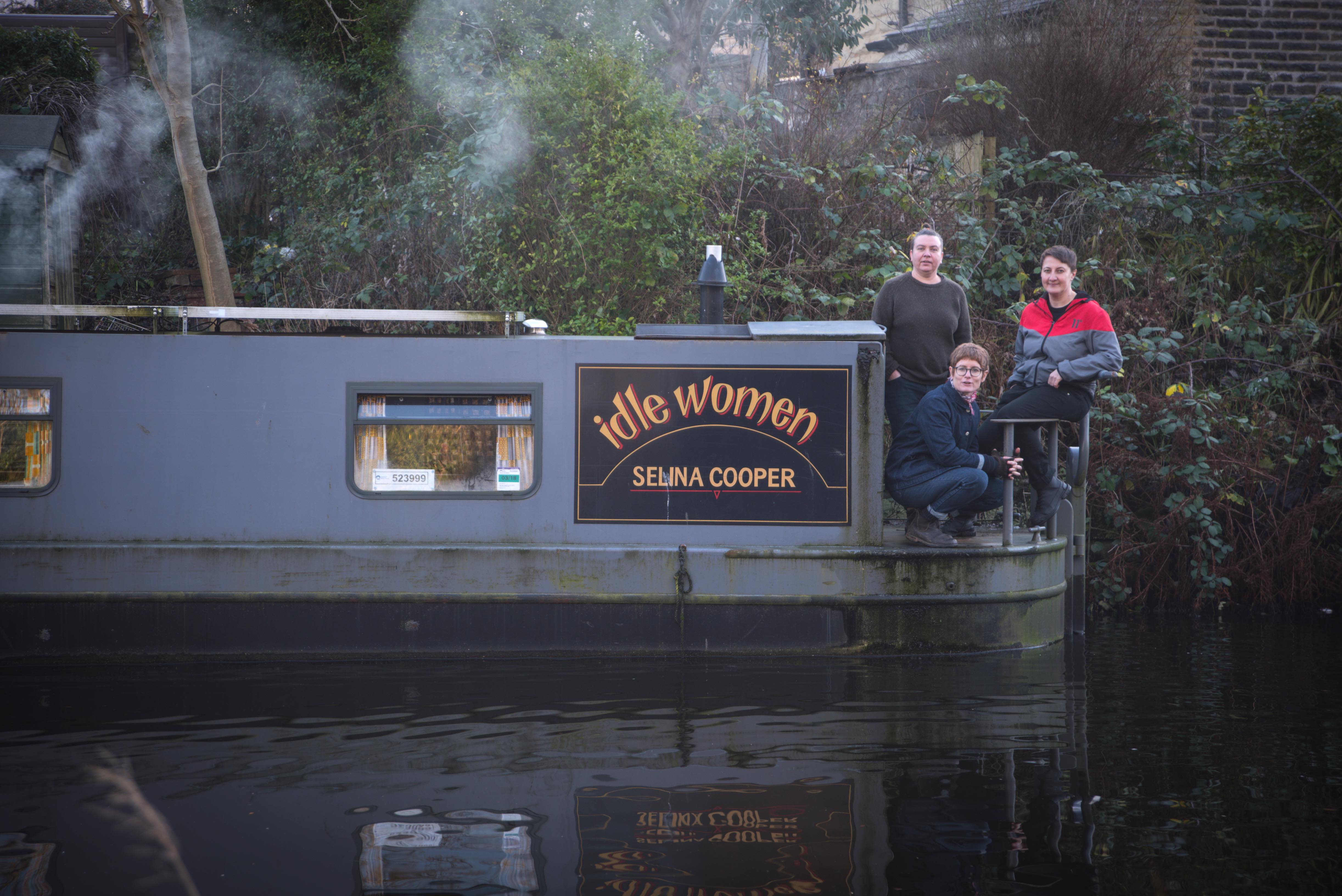 Alys Fowler with Cis O'Boyle and Rachel Anderson, photo by Claire Griffiths
The Physic Garden is a partnership between Idle Women and Humraaz, a support services organisation for women, offering a unique way to assist women's recovery, health and wellbeing through involvement in every element of the creation of the garden.

Funding from the Tampon Tax distributed by Community Foundation Lancashire supported a herbalist-in-residence programme at The Physic Garden in 2019. In the same year Idle Women welcomed women to over ninety free workshops, =introducing plants, herbal practices, anatomy and physiology, and principles of basic health education.

Support in 2020 will provide a programme of workshops for women led by a gardener-in-residence based at Idle Women's Medicine Nursery. Grow Wild and Kew Gradens supported a year of observation work through funding from the National Lottery Community Fund.
About Alys Fowler
Alys Fowler writes a weekly column on gardening for The Guardian Weekend Magazine. She has contributed to Gardens Illustrated, The Observer Food Monthly, The National Geographic and Country Living. Alys trained at Royal Horticultural Society Wisley, The New York Botanical Gardens, and The Royal Botanic Gardens Kew. She has presented on BBC's Gardeners' World, The Great British Garden Revival, Our Food, and her own six-part series The Edible Garden. She regularly contributes to radio. She has keen interest in agriculture and food politics and is setting up an urban farm in Birmingham. She also teaches garden history, specialising in Italian gardens of the Renaissance era. Alys Fowler is represented by Curtis Brown. https://alysfowler.wordpress.c...
About Idle Women
Idle Women works with principles of co-creation and collaboration within complex social-political contexts and outside formal institutional settings. They aim to build creative sustainable spaces for women that cant be cut, closed down or taken away by anyone.

Idle Women deliver a seasonal programme of free opportunities for women to get involved through public workshops, social gatherings and activities, and long-term outreach projects in partnership with specialist service providers.

Based in North West England, Idle Women are currently developing and delivering projects in the post-industrial towns of Blackburn, Nelson and Accrington and by invitation in other places. www.idlewomen.org

Photo credits: C J Griffiths