A Super Market Planned for Whalley this June
24 June 2022
​Whalley Chamber of Trade and Crafty Vintage are hosting more than 50 local businesses in the Ribble Valley this weekend (25th 26th June) to showcase their creative work, art, food and creations.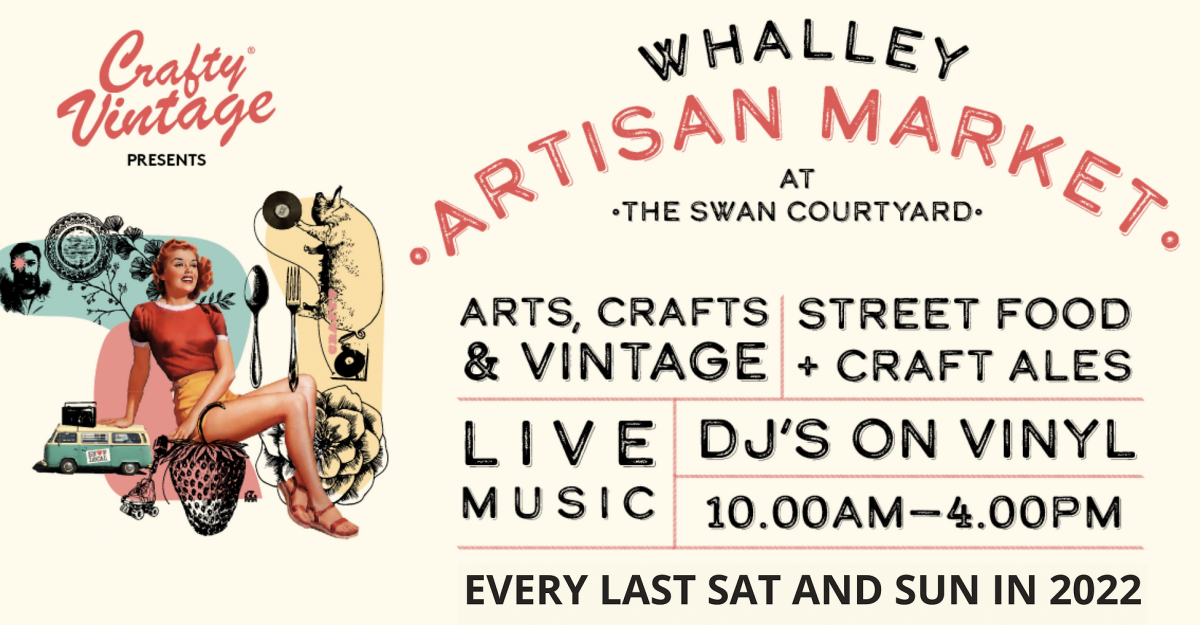 More than 50 local businesses will showcase their creative work, art, food and creations this weekend in the RIBBLE VALLEY.

Whalley Chamber of Trade has teamed up with Crafty Vintage, a collective of over 800 local creatives to host the now monthly event on The Swan Courtyard.
Whalley Artisan Market runs from 10 am until 4 pm on both Sat 25th and Sun 26th June. It's free to enter for the whole family, dogs are welcome and there is plenty of free parking nearby.
Award-winning Lancashire Tourism Superstar, Laura Johnson who founded Crafty Vintage in 2011 has built a community of creatives and start-ups who all support each other.
She said, "The group has such a diverse set of talent from every inch of Lancashire and the Monthly Artisan Market is a celebration of this which invites visitors to come along and see the best of local art, food, accessories and decor - all on their doorstep delivered with a sustainable ethos".
Visitors can expect a huge range of items on offer from cakes to candles, jewellery to jams, honey to homewares, cheese to ceramics, doughnuts to dog treats, and fudge to flowers.
Local guitarist Doug Livesey will entertain visitors throughout the weekend alongside acclaimed DJ Sam Flanigan who'll be spinning vinyl.
Culinary delights are set to be provided by 112.Pizza using a converted German Fire Engine alongside a vintage horse trailer that serves ethically sourced coffee and vegan-friendly cakes.
Picnic seating will be dotted around the market, with visitors encouraged to explore the village, including the historic Abbey, its many boutiques, and emerging cafe bars.
For the finer details and to view all upcoming events please visit the website:craftyvintage.com