Great Northern Contemporary Craft Fair - Manchester 2022
Thursday 13th October 2022 to Sunday 16th October 2022
Victoria Baths, Manchester

Back
This October, the Great Northern Contemporary Craft Fair brings 200 of the UK's finest makers to Manchester.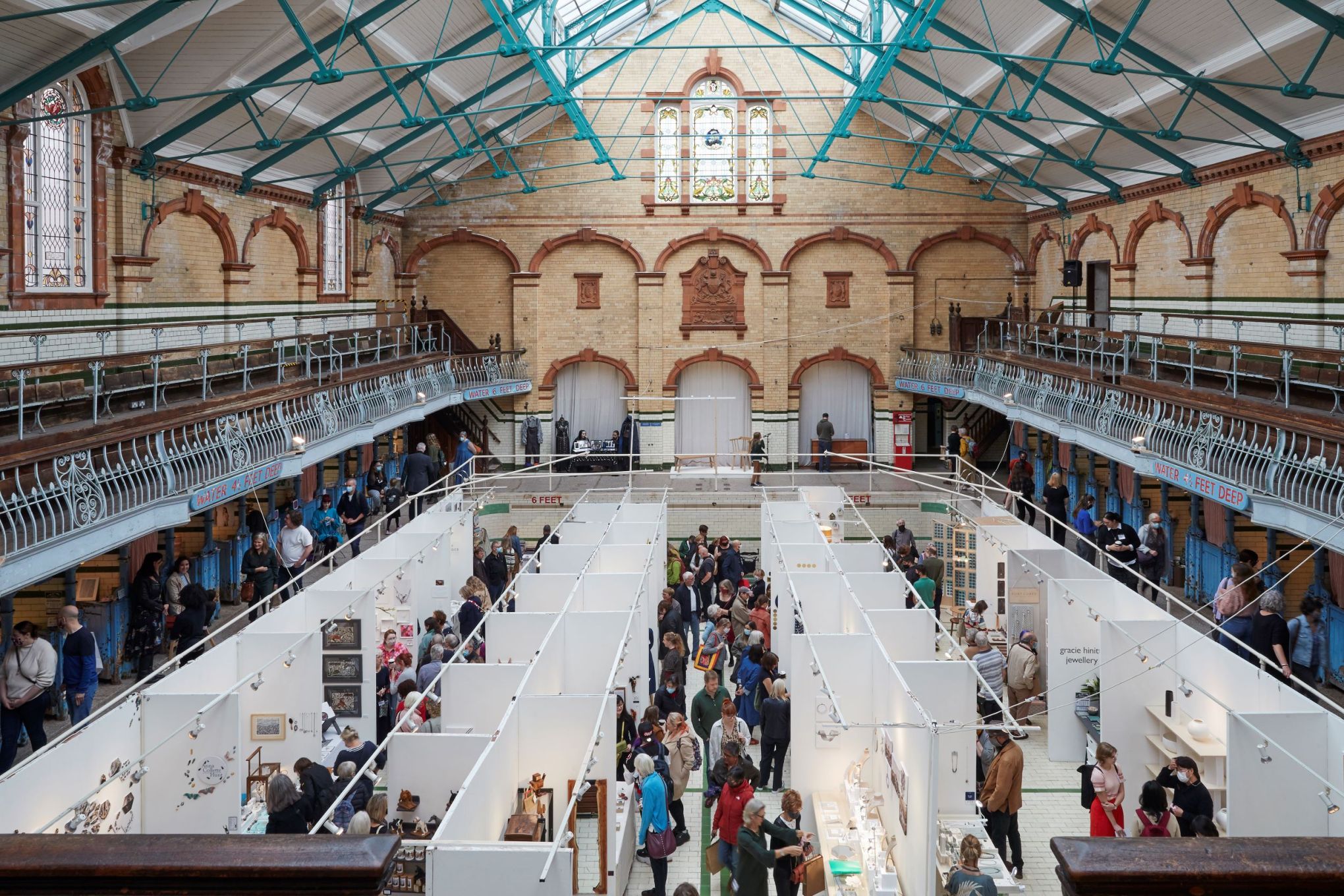 The Great Northern Contemporary Craft Fair brings 200 of the UK's finest makers to the Edwardian splendour of Victoria Baths in Manchester over the weekend of 13-16 October 2022.
Now in its 15th year, the award-winning fair (GNCCF for short) brings us crafted items from designer makers at the top of their game as well as the best of what's new.
Expect a diverse range of talents, stories and objects from independent, professional makers including jewellers, ceramicists, furniture-makers, textile and glass artists, metalsmiths and printmakers. As ever, all exhibitors have been handpicked by a panel of craft experts to ensure the best in handmade design and craftsmanship, which the GNCCF is renowned for. This is a rare chance to buy some genuinely individual pieces direct from the artists and talk to them about their work and the inspirations that guide them.
In addition to rows of craft stands set out on the tiled floor and balconies of the old swimming pools, don't miss 'Green Grads' a showcase of graduates who bring us ideas to heal the planet tucked into the historic wooden changing cubicles that flank the pool. Dig in with hands-on textile and print workshops by students and staff of the University of Bolton's Textile and Fashion degree in the Turkish baths. Find some of the Queen Elizabeth Scholarship Trust's finest master-craftspeople nested among stunning green glazed tiles and bejewelled stained glass and witness the Baths Superintendent's old flat given a craft-makeover with 'Convert', an exhibition of repurposed fashion by Blackpool-based designer and academic Angy Young, alongside workshops to give you a chance to do some upcycling yourself.
And when it's time to catch your breath, there's a café on site serving delicious food and refreshing hot and cold drinks.