DRAWING WORKSHOPS
Wednesday 4th March 2020 04:00 PM to 07:00 PM
The Artistry House, Preston

Back
These workshops are a relaxed zone with no finish line. You will be encouraged to draw to your strengths and step out of your comfort zone from time to time. There is no wrong way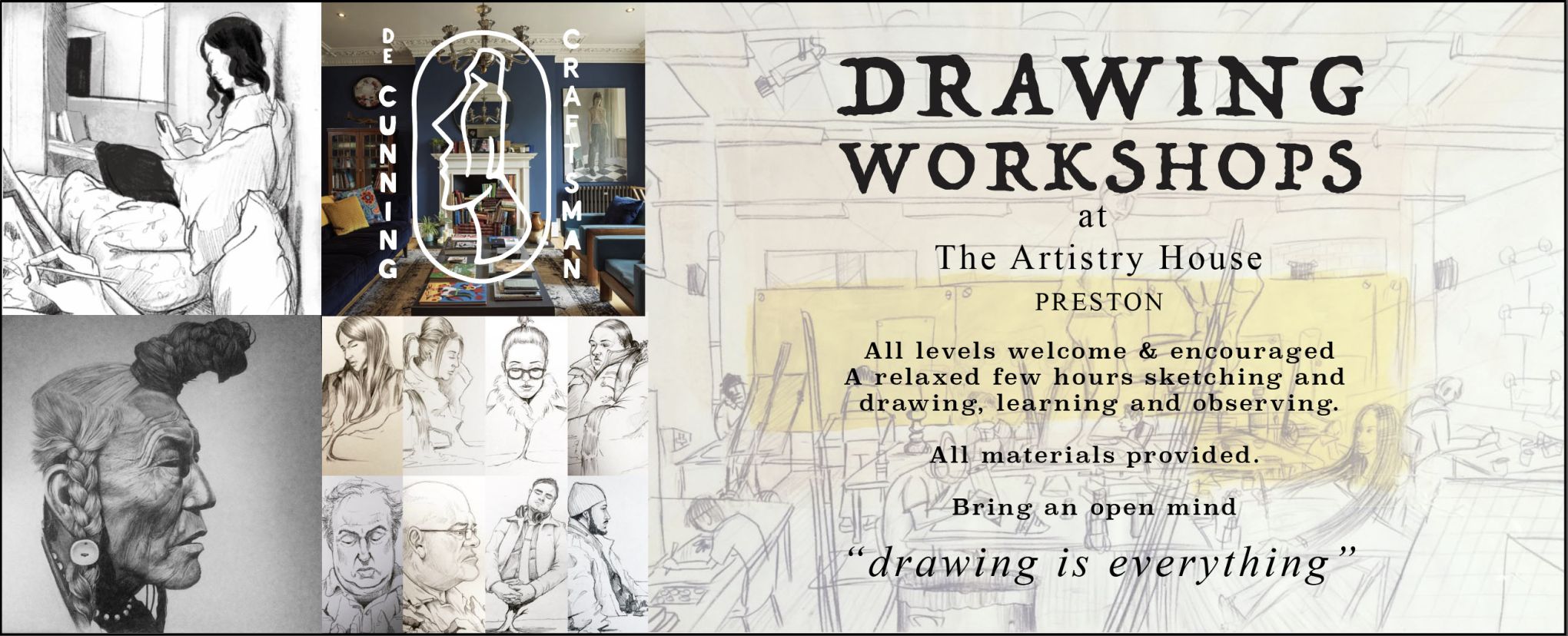 We will do a couple of quick draw sessions in which you will be asked to sketch what you see in front of you in very limited times ie (5 mins, 10 mins) this will help you loosen up and look beyond perfection as an end result. Sketches are the bones of a drawing and most often are the most interesting.
We will work indoors for the most part of the work shop, but if the weather is in our favour we can go into the surrounding parks to draw.
Indoors - we will focus on the quick drawing sessions, some still life, each other, light & shadow, observation and clothed models.
Outdoors - looking at nature, the river, bridges, landscape, light and scale. A camera may be useful if you want to carry on a drawing from outdoors.
At least 2 of the 3 hours will be sketching loose, thumb nailing and 1 hour we can dedicate to a full drawing.
Saying all of that, this time is yours and I am here to help in every way I can. So, if you have something you want to improve on, a technique you want to learn or starting from scratch, we can use this time to focus on that. If you have a photograph you wish to work from, please bring it along.
The sessions will be hosted by Chris Dorning, an Artist and Illustrator with over 15 years in the game.
For more information please pop over to the Cunning Craftsman website.