#IWD2022: Creative Women - Reyhana Ismail
02 March 2022 by Michelle
To celebrate International Women's Day on Tuesday 8th March 2022, we're hosting a series of feature interviews with dynamic, trailblazing and courageous women working in creative fields who have a connection to Lancashire. Reyhana Ismail is an Illustrator and Book Designer based in Blackburn.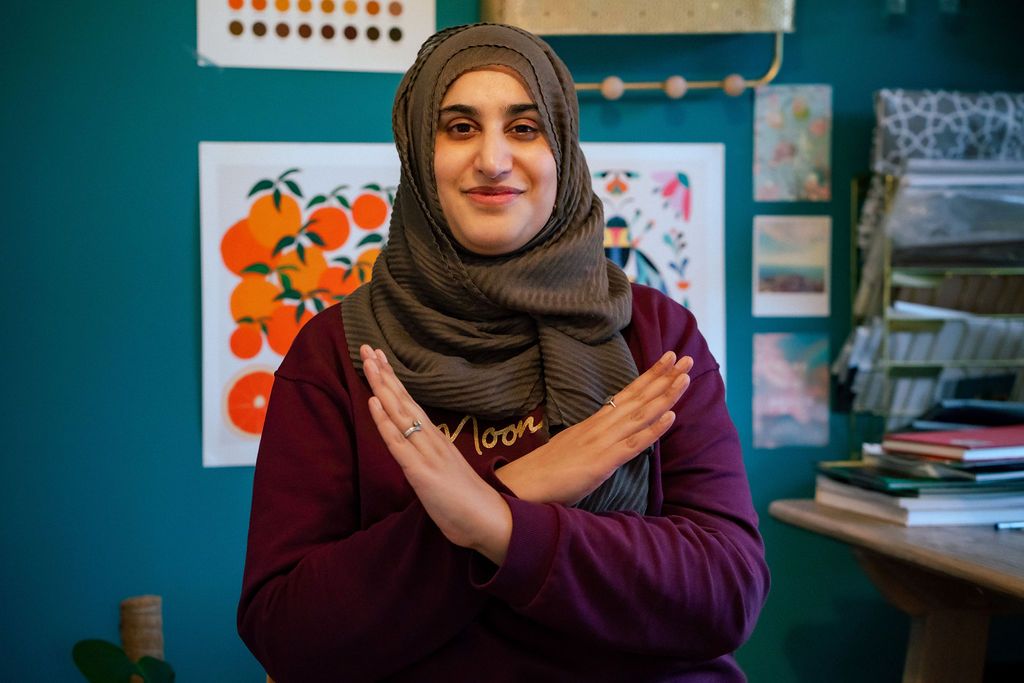 International Women's Day is an annual event that has been celebrating women since 1911.
This year's theme of #BreakTheBias continues the global call to stand up for a more equitable and inclusive world free of discrimination and stereotypes. This initiative is an opportunity to honour the women in your life and encourages us all to take action for equality, so that we can forge a gender-equal world.
Meet the next of our featured women for this year's Creative Lancashire International Women's Day campaign.

Reyhana Ismail is an Illustrator and Book Designer.
Based in Blackburn, Reyhana specialises in creating designs for children's books as well as producing her own range of planners and journals.
Tell us a bit about you, Reyhana?
I was born in Blackburn in the early '80s and have lived here since.
I've been working as a designer for around 17 years, and my planner business has been running for 5 years.

What inspired or motivated you to do the work you do?
I've almost always worked in design, training as a Marketing Designer for local company Promethean, then working as a Magazine Designer for a global women's magazine.

Through my work at the magazine, I met a number of talented female writers, who were looking for help getting their books designed and published – which gave me the nudge into book design.

From there I gradually moved towards my ultimate dream of illustrating and designing children's books.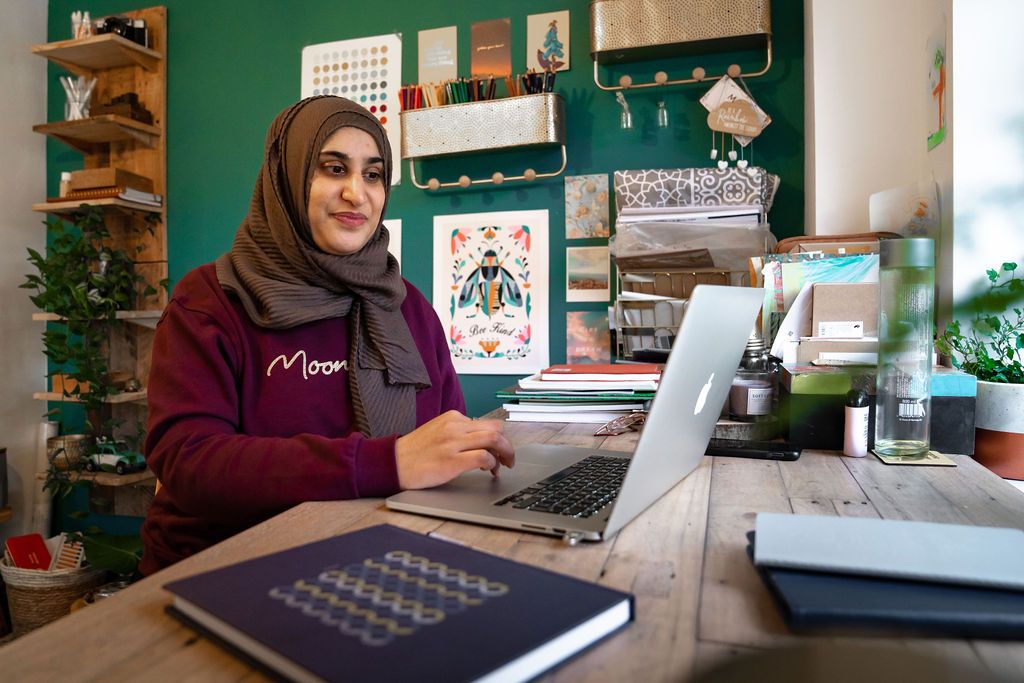 What do you love about being a creative and working in Lancashire?
Being a creative has an amazing impact on my mental health – it allows me to switch off and focus on my art, which I find to be really therapeutic when done under the right circumstances.

I take a lot of inspiration from my surroundings and apply it to my work – my commute to work in Bolton along the road through Belmont is stunning all year round - and the children's books that I illustrate all feature beautiful backgrounds inspired by our county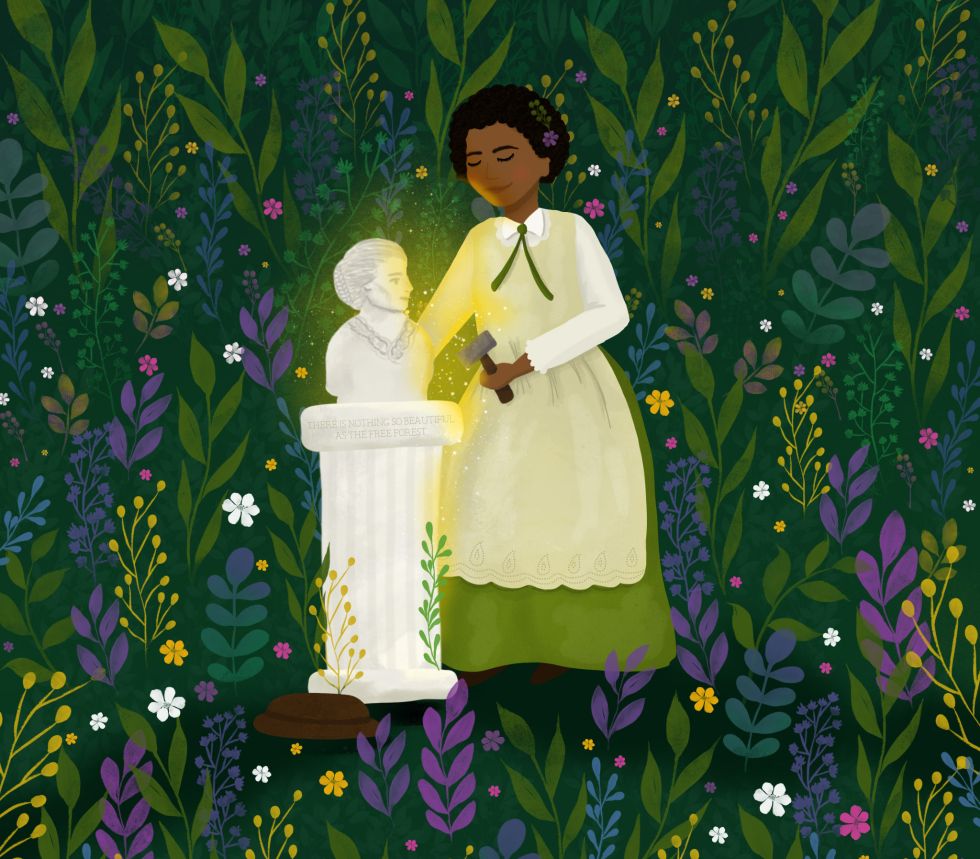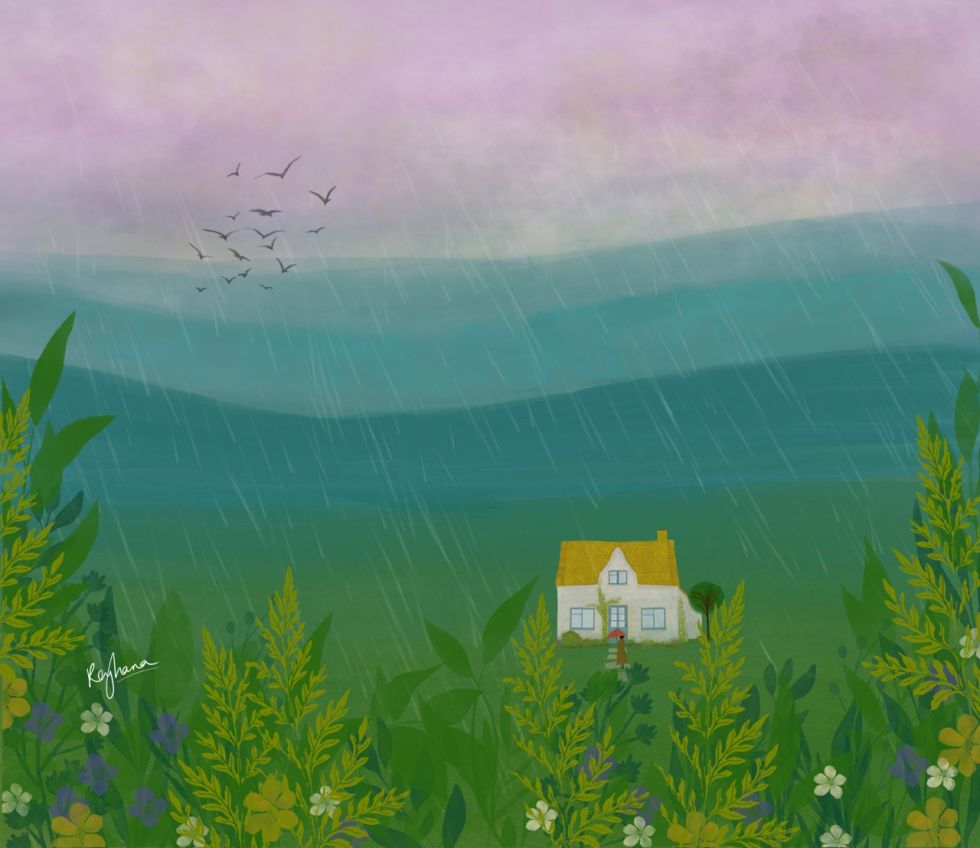 Left: Edmonia Lewis – illustration of a 19th Century sculptor of mixed African-American and Native American heritage.
Right: A Rainy Day in Lancashire – despite the rain, it's still so pretty!

Any advice for women starting out or making their mark in creative industries?
Practice consistently, and keep learning. Practice makes improvement, and that builds confidence in yourself and your work.

If there's something you'd like to try but aren't sure how to do, explore online courses on sites such as Skillshare and YouTube – there's a wealth of information out there just waiting to be tapped into.

Also, don't be afraid to reach out to someone you admire in your field – people are usually happy to help and offer advice.
From a creative perspective, what do you think Lancashire has to offer female creatives, that other regions might not?
Whilst I can't speak for other regions, I personally find that Lancashire is a really diverse and inclusive place.

We have a supportive creative community here and as a visibly Muslim woman, I feel safe, comfortable and never feel out of place or afraid to put myself out there.

I've recently found that there are quite a few local networking groups on social media, who also meet in person – which is great for those who work freelance and need that face-to-face connection with other local creatives.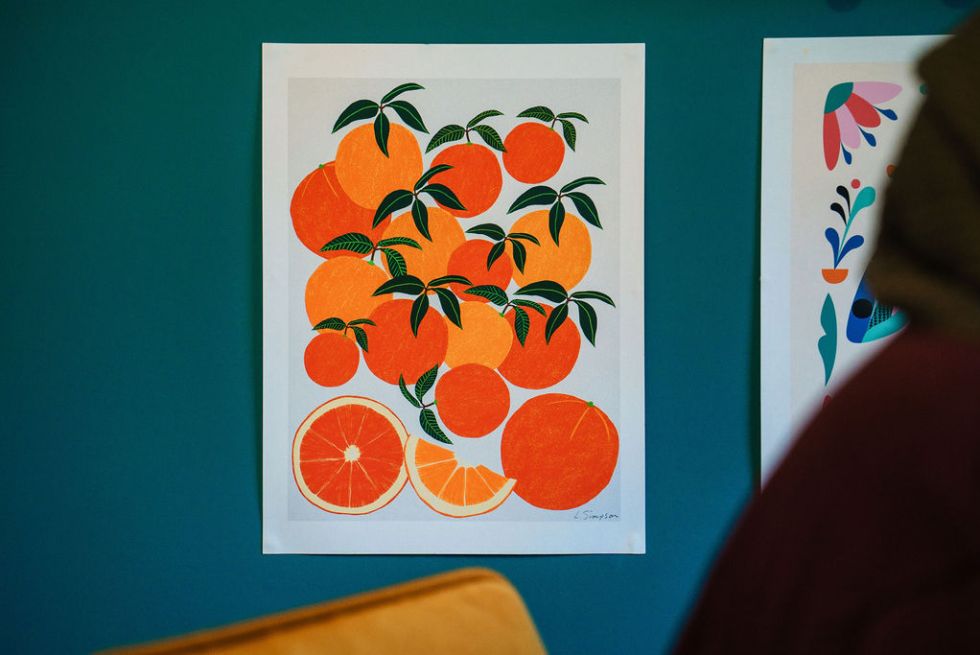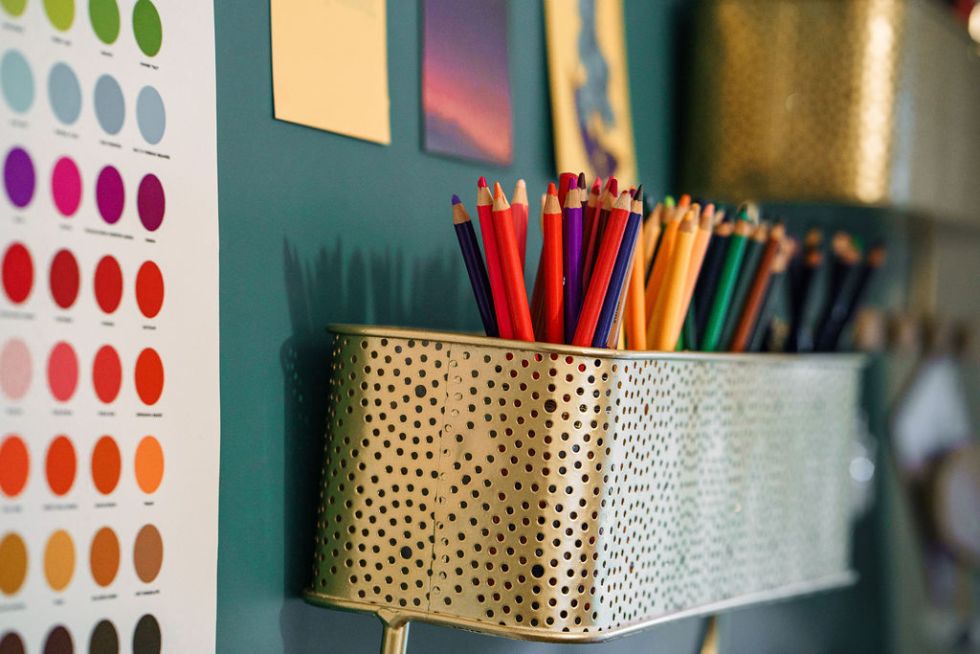 As an illustrator how do you think we can create a more diverse, equitable and inclusive world in our universities and creative industries?
I feel that creative industries are hugely lacking in diversity – not necessarily because companies don't want to hire people from different backgrounds – but more so that there's a lack of interest, or that parents from traditional backgrounds push the more white-collar professions onto their children.
I've heard it said time and again that there are no careers in Art, you can't be a professional Artist, and that's just something you should do as a hobby alongside a 'proper' job.

This mindset needs to be shifted first, within both parents and students. Creative careers workshops in schools should be encouraged, alongside the traditional ones, offering students the opportunity to explore other, more creative, avenues.

Creative companies also need to hire according to talent and skill. It sounds obvious, but I've seen job adverts where they focus more on the person, wanting someone who will fit a certain mould, to blend in with the rest of their team – but this results in all their staff coming from very similar backgrounds, with very little diversity amongst them.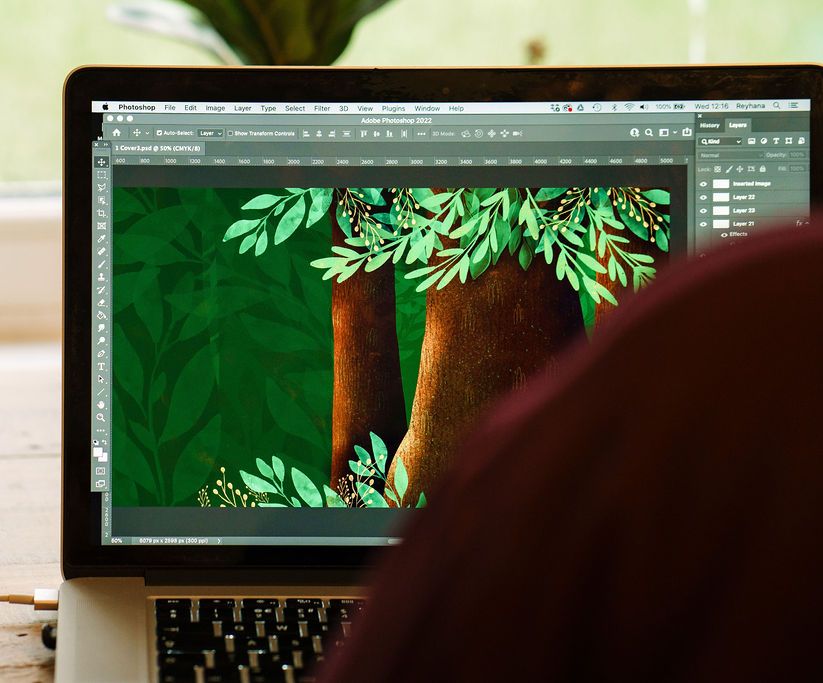 Having said that, I have seen other job adverts where they ask applicants to remove their name and any identifying features from their CVs so that they initially make selections solely on skill, with no idea who is behind the application. I think that's a fair process and should be used more widely.
The Bakery – illustration spread by Reyhana Ismail from children's book, The Golden Trail

What are you doing as an illustrator and designer to help #BreaktheBias?
When working on children's books, I tend to reinforce positive messages through my illustrations, and I consciously aim to break negative stereotypical ideas about certain types of people.

At the same time, I make a point of drawing in a diverse range of characters – often adding them in the backgrounds to make for a more interesting and varied scene.

I recently took a course on Re-drawing Black History, which was a great way to really encourage illustrators to think deeper when drawing people from cultures different to their own – it's not just about a different shade of skin, but also about the various other influences that make up their persona.

This results in characters who are more relatable and real, and for children's books in particular, that is so, so important – so that young readers can find themselves represented in the books they read.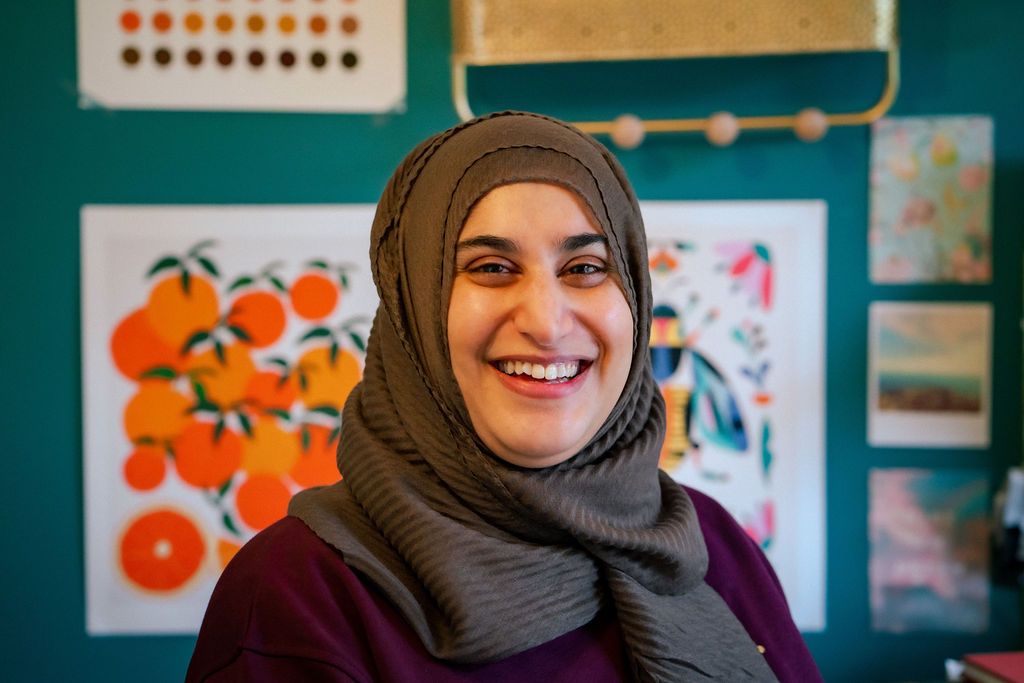 Reyhana was photographed by Rachel Ovenden for IWD22.
All portrait images in this feature article © Rachel Ovenden.
Rachel Ovenden is a photographer based in Preston, Lancashire. After gaining her Degree in Photography from Leeds Arts University, she started her career in 2018. Rachel now splits her time between weddings, events, interior photography, product photography and various other commercial projects, helping Lancashire businesses to share their story and values in a creative and transparent way.

Website: lancashireweddingphotography.co.uk
Facebook: facebook.com/rachelovendenphoto
Instagram: @rachelovendenphoto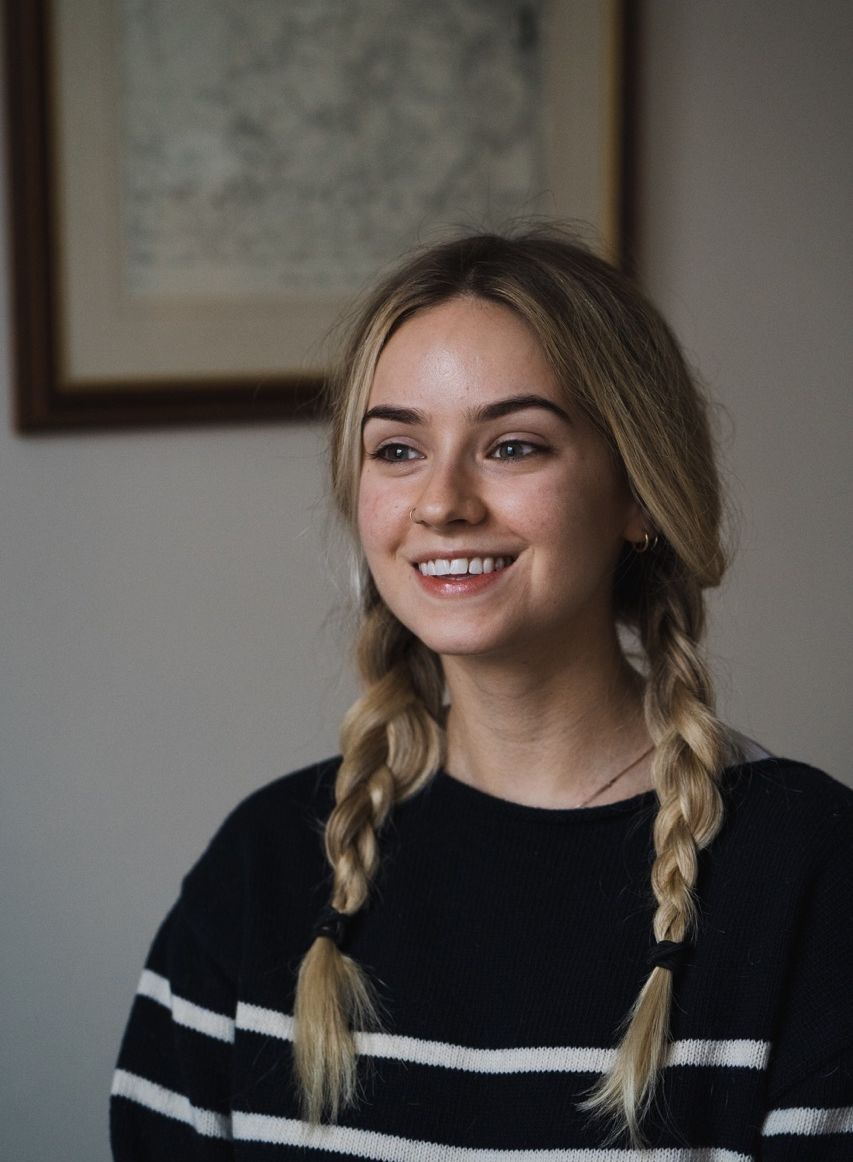 International Women's Day 2022
International Women's Day (March 8) is a global day celebrating the social, economic, cultural, and political achievements of women. The day also marks a call to action for accelerating women's equality.
IWD has occurred for well over a century, with the first IWD gathering in 1911 supported by over a million people. Today, IWD belongs to all groups collectively everywhere. IWD is not country, group or organization specific.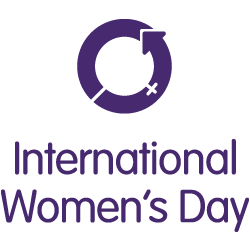 Break the Bias
Imagine a gender equal world.
A world free of bias, stereotypes, and discrimination.
A world that is diverse, equitable, and inclusive.
A world where difference is valued and celebrated.
Together we can forge women's equality.
Collectively we can all #BreakTheBias.