What Value Culture - Festival of Ideas
Monday 2nd November 2020 to Tuesday 13th October 2020
Virtual

Back
The Centre for Cultural Value is hosting ten days of free online events probing and questioning the value of culture through a series of discussions and interactive workshops.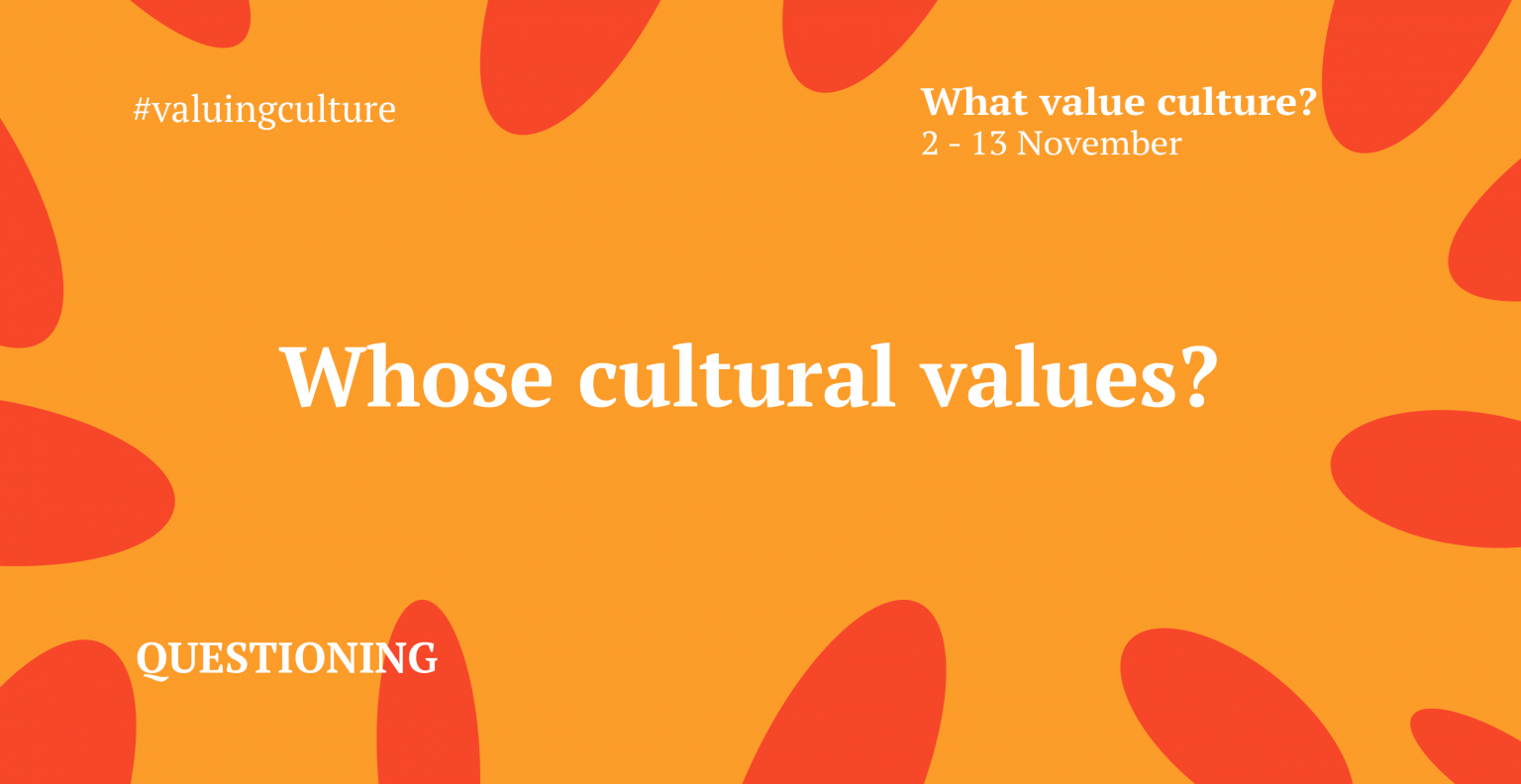 The festival is for anyone working in and around the arts, cultural, heritage and screen sector - practitioners, researchers and policymakers. It will introduce the work of the Centre and invite people to join a movement to better understand and articulate the difference culture makes to people's lives and to our society.
Check out the list of events HERE: https://www.culturalvalue.org....