Crafts Council - We Gather
Wednesday 17th November 2021 01:00 PM to Saturday 5th February 2022 12:00 PM
Crafts Council Gallery, 44A Pentonville Road, Islington, London N1 9BY

Back
We Gather features five female artists of Black and Asian heritage. Whilst their chosen materials and disciplines vary, their work shares a commitment to craft, its cultural value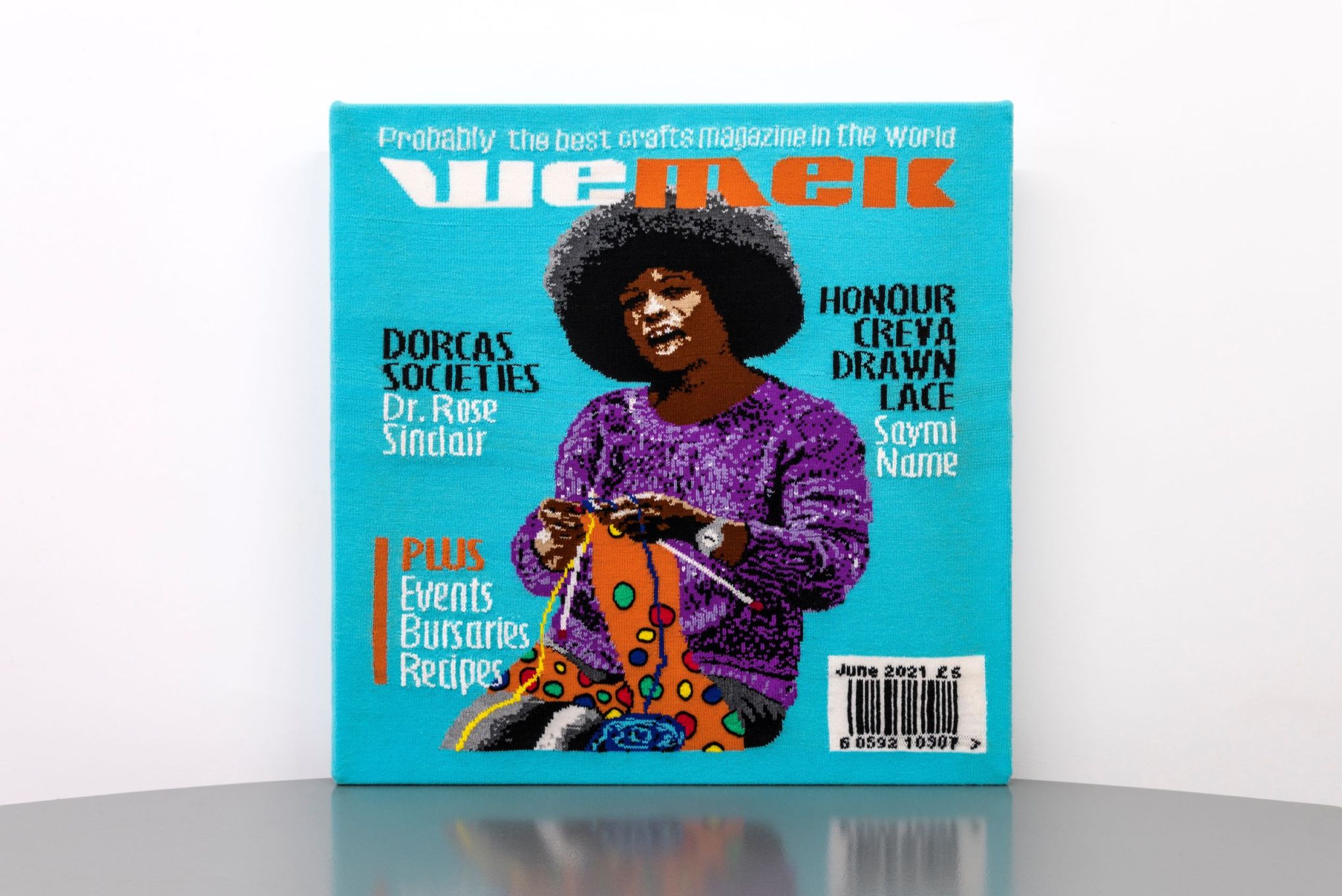 Following the announcement of Make! Craft! Live! a season of events that will mark the Crafts Council's 50th anniversary and celebrate the value of craft to empower, enrich and connect our society, Crafts Council are pleased to present a new exhibition at the Crafts Council Gallery.
Whilst their chosen materials and disciplines vary, their work shares a commitment to craft and its cultural value.
Birmingham-based artist Shaheen Ahmed's work uses maps to reflect narratives of statelessness and disparagement.
East Sussex-based artist Lorna Hamilton-Brown, known for her subversive textile works, has created a knitted magazine cover, We Mek Magazine full of symbolism.
British-Sudanese textile artist Omeima Mudawi-Rowlings's work explores themes of identity, communication, heritage, and womanhood and she will present a new light installation.
Ghanaian-born silversmith Francisca Onumah has created three emotive and figurative vessels that reflect family photographs and historical images of Ghanaian people in everyday life.
London-based artist Onome Otite has created a new textile work inspired by the support network between women.
We Gather grew out of Craft Expertise, the AHRC-funded UKRI/RCUK Innovation Fellowship led by Dr Karen Patel of Birmingham City University, in collaboration with Crafts Council, exploring racial inequality in craft.
Sheilders sessions

Every Thursday at 11am we have designated limited tickets to those who identify as clinically vulnerable and have been shielding throughout the coronavirus pandemic. Please book this time slot and select a 'free shielders ticket'. This slot follows our morning clean and we keep to a visitor capacity of 6 people. A carer may accompany you – please let us know in advance if this is the case: gallery@craftscouncil.org.uk
FREE TO ATTEND - BOOK TICKETS & RESERVE A SLOT HERE