UCLan Arts, Design & Fashion Degree Show 2022
Thursday 16th June 2022 to Friday 24th June 2022
Uclan, Preston, PR1 2HE

Back
The annual University of Central Lancashire Arts, Design & Fashion Degree Show launches with a Private View on 16th June 2022 and will be on show until 24th June 2022.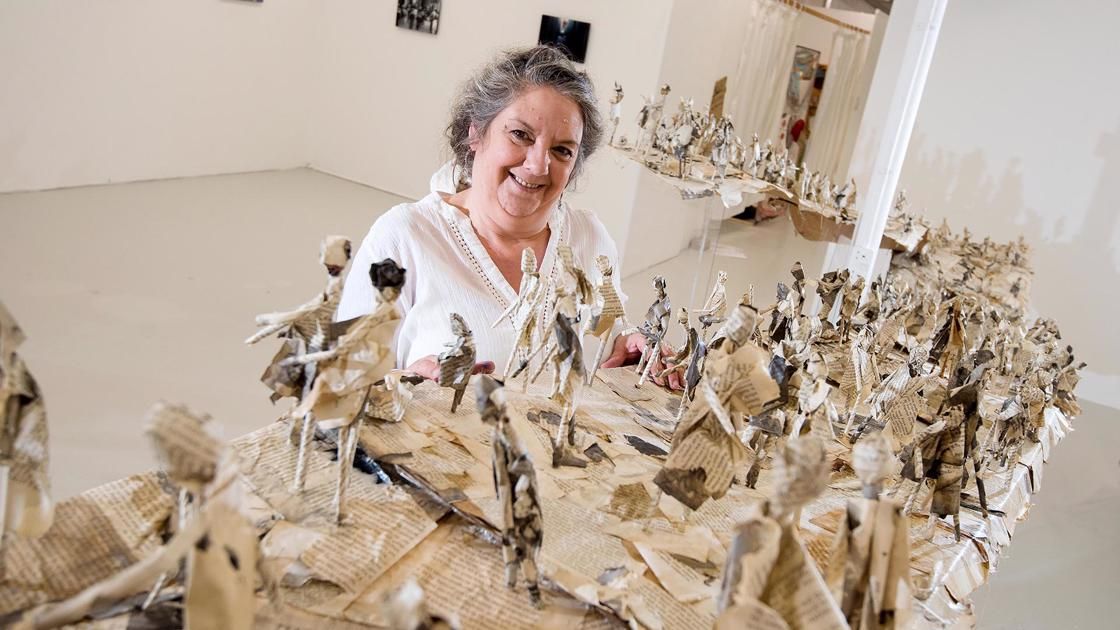 All are welcome to join our students and staff as they celebrate at the Private View with family, friends and industry. The Degree Show is extensive, with installations set inside three buildings on the University of Central Lancashire's Preston Campus, PR1 2HE.

Private View:
Thursday 16 June 2022 (5pm - 9pm)
Register for the Private View on Eventbrite

Open Daily:
Friday 17th to Friday 24th June 2022 (10am - 5pm)

The private view will take place across campus in three places:
Engineering Innovation Centre: On the ground and first floors, discover a showcase of both the technical and creative aspects of architecture. The Institute of Architecture maintains a collaborative community of students, staff and architects involved collectively in the exploration of design. Expect to see life-sized models, detailed drawings and digital media - a showcase of work by students from Foundation level through to Masters.
Hanover Building: Set across the ground and first floors, an exciting and challenging work by a new generation of artists and visual practitioners from our fine art, photography and Foundation level art, design and media courses. From fine art students, expect to see a broad base of traditional and experimental media including painting, sculpture, print, drawing, performance, film, animation, artist publications and installation. Photography students will be showing an eclectic mix of contemporary photographic work, both innovative and artistic in approach - from everyday observation to high-end fashion concept. Foundation students will present a range of work including sculptures, paintings, illustrations, design models, fashion garments, posters and promotional design. Some artworks will be available to purchase.
Victoria Building: A multi-disciplinary showcase that brings together the creative outputs of students in our design, fashion and media departments. On the ground and first floors will be a presentation of industry standard and award-winning work that includes short animated films, 3D modelling and concept art for games design, conceptual fashion collections, promotional campaigns, handmade textile design and fashion or lifestyle image styling. On the second floor expect to see design-focussed portfolios, crafted and laser cut models, printed artwork, illustrations, films, digital slideshows, design scamps, packaging, and computer rendered interior visuals.