Twelth Night (By Three Left Feet)
Thursday 23rd June 2022 to Saturday 25th June 2022
Williamson Park, Lancaster

Back
Revel in Shakespeare's riotous romcom in Lancaster's beautiful Williamson Park this June for three nights only.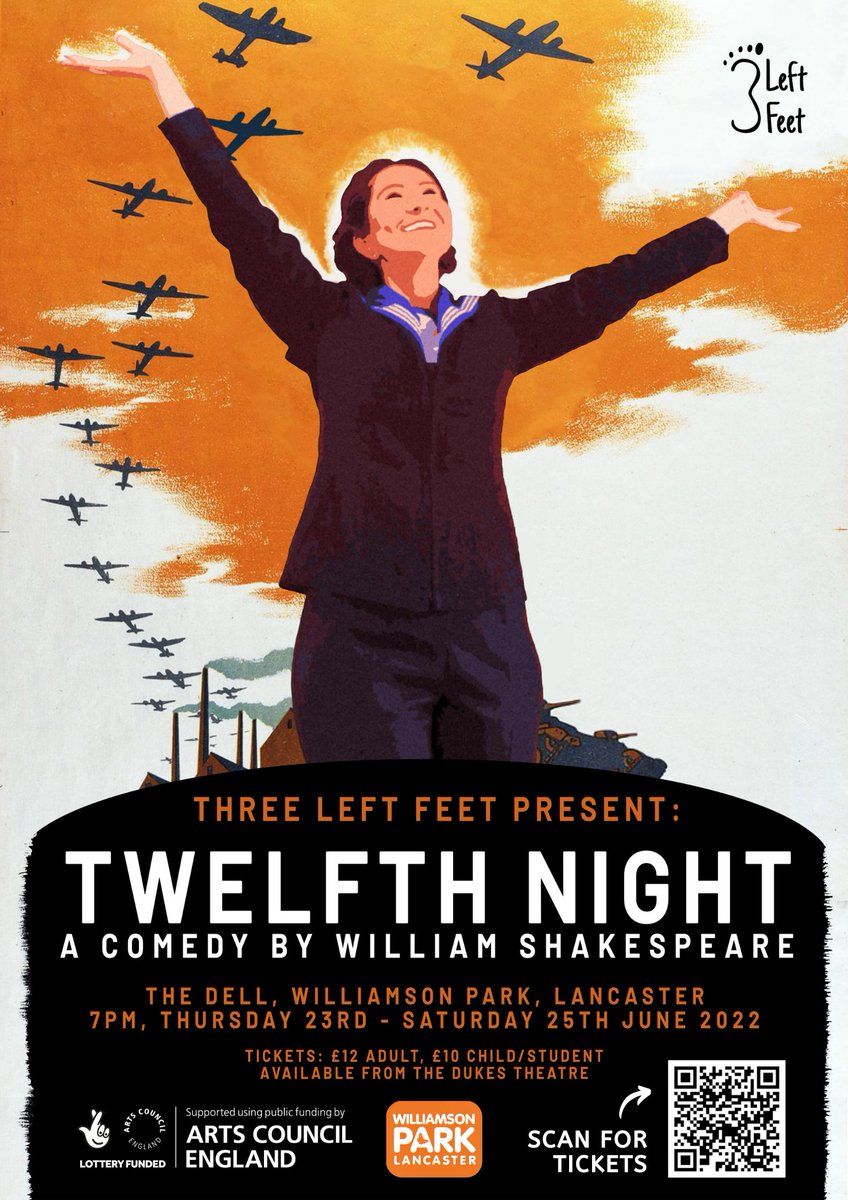 The Dukes Theatrein Lancaster brings Shakespeare back to the park in June. Full of frivolous fun, love and laughter, and a good dose of live music, join Lancaster's very own Three Left Feet as they bring Shakespeare's playful romance to life in Williamson Park this June.
It's 1942, and romance is in the air. The General is love with the Commander. The Commander is in love with the General's new Officer. The General's new Officer is… confused.
Shipwrecked and her brother lost at sea, young Officer Viola swaps her naval beret for military khakis as she disguises herself as a man to gain work with the Illyrian forces.
However, all is not as it seems…
Flung into the midst of lovesick leaders, mischievous meddling, and a bizarre case of mistaken identity, will Viola be able to keep her secret - or will the pesky business of love get in the way?

More information, showtimes and booking on the Dukes website.