The Creative Step - Winter/Spring Cohort
Tuesday 8th February 2022 to Thursday 24th February 2022
Online

Back
The Creative Step, is a free practical programme designed to help shape your business for the future. The next programme cohort for Winter starts in February 2022.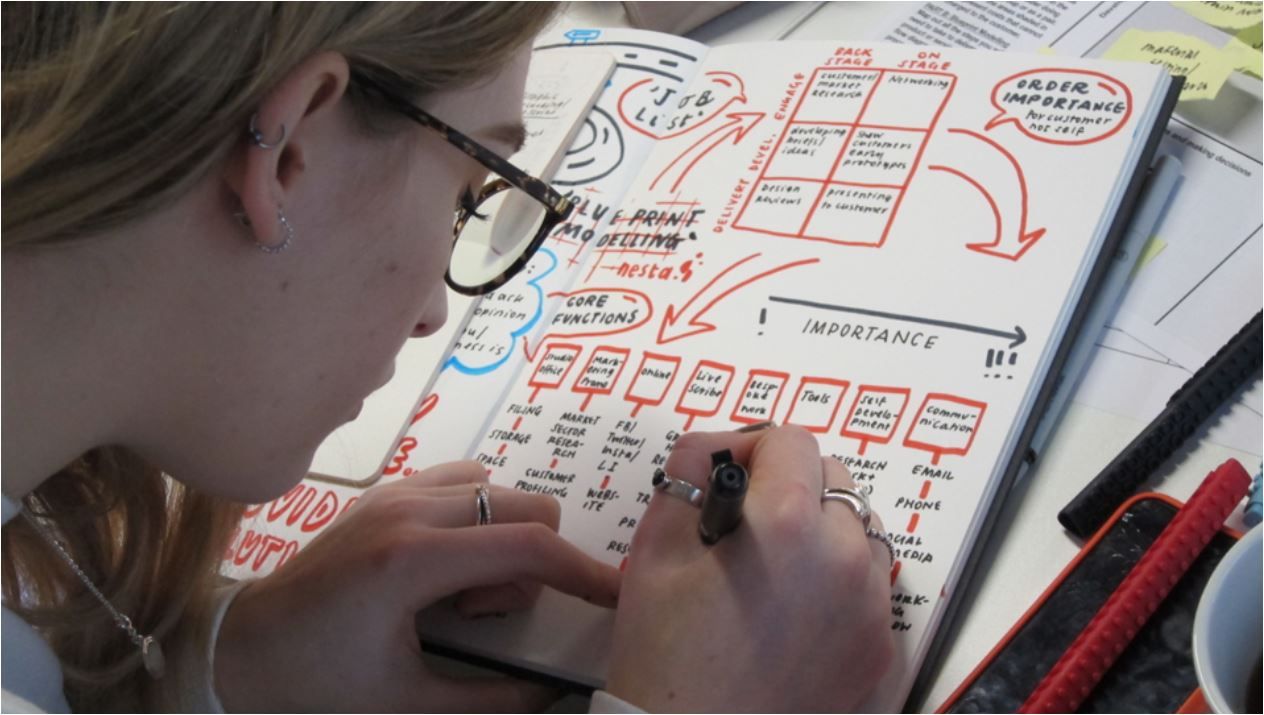 Creative Lancashire want to make the county's creative sector the fastest growing in the country by giving the next generation of creative businesses the tools to thrive in the future. Our aim is to build an internationally renowned creative community that is built on local talent.

In 2019, we launched The Creative Step, a development programme dedicated to the specific needs of the sector and founded on the understanding that the unique qualities and requirements of creative enterprises are not currently met by mainstream business initiatives.

Cohort start dates for the next Winter Programme are as follows:
Start date Tuesday 08 February 2002.
End date Thursday 24 February 2002.
Six sessions, two per week / Tuesdays and Thursdays.
All sessions run in the morning 10.00 to 12.00pm.
There are only 5 places.
The Programme in detail:
The programme is delivered over three weeks with two sessions a week (Tuesdays and Fridays). As a participant on The Creative Step, you will work alongside a select group of peers, having the opportunity to share and learn from others:
Week 1: Your Aspirations: this day explores what drives you personally, your business values and connects these to your business purpose and future aspirations. This provides a solid foundation for guiding your business and communicating confidently.
Week 2: Your Customers: here you explore stakeholders who can affect the success of your business with a particular focus on customers. You will also be introduced to practical approaches to customer research and create a plan to gather meaningful data to strengthen your business offer.
Week 3: Your Future: on the final week you have the opportunity to share the learning from the research and delve into the core components of your business. You will then identify actions to take forward, prioritise these and create a high-level action plan to help you make the necessary changes to support your business.
There is light 'homework' between each of the sessions to ensure that you get the most out of the programme and that the group can move at a pace allowing for experimentation and feedback on the use of the tools and techniques.
On completion of The Creative Step, you will receive materials used in the workshops to allow you to use them in the future and to share them with your team.
Register your interest:
If you would like to be considered for the next programme cohort or would like further information please contact:
Jonathan at Designmine: jonathan@designmine.co.uk, or Catherine at Journey Associates: catherine@journeyassociates.com
For an informal conversation or more information about Creative Lancashire and other sector specific programme contact: Ed: emg@creativelancashire.org