Synergy - Cotton Powerhouse - Legacy Exhibition
Wednesday 7th July 2021 to Friday 20th August 2021
University of Central Lancashire

Back
Preston Threads' new exhibition, based on industrial chimneys of the North West, reflects the legacy of the cotton mills and the industry's impacts and imprints on the landscape.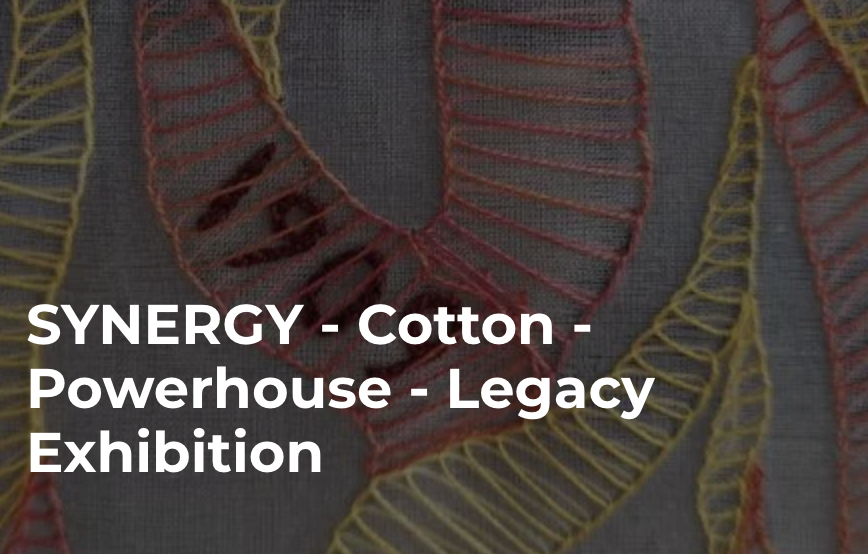 Reflecting the legacy of the cotton mills, the impacts and imprints of the industry on the landscape, local communities, social structures, social history and how those have changed over time.
The quest was to produce an exhibition to honour the hardworking children, women and men, the buildings themselves, and the effects on the landscape. Extensive Personal research that has been undertaken over this time, samples produced, collaborative group working exercises, all of which will form part of the exhibition display.
Please visit us weekdays. During the exhibition we are also running three 'meet the maker' days:
Wednesday 14th July 11am - 1pm
Wednesday 28th July 11am - 1pm
Wednesday 11th August 11am - 1pm
EXHIBITION DATES:

Wednesday 07 July 2021 to Friday 20 August 2021 (10am - 5pm)

LOCATION:
PR1 Gallery/Mezzanine, Victoria BuildingUniversity of Central Lancashire, Preston, Lancashire, PR1 2HE

Entrance is free.