Make Do Drink; Wreath #2
Monday 9th December 2019 06:30 PM to 08:30 PM
Elia, Unit 5 & 6, Miller Arcade, Church Street, Preston, PR1 2QY

Back
Make Do Drink is delighted to bring you Make Do Drink; Wreath #2. A luxury hand-made fresh Christmas wreath workshop hosted in partnership with Wilderness Flower.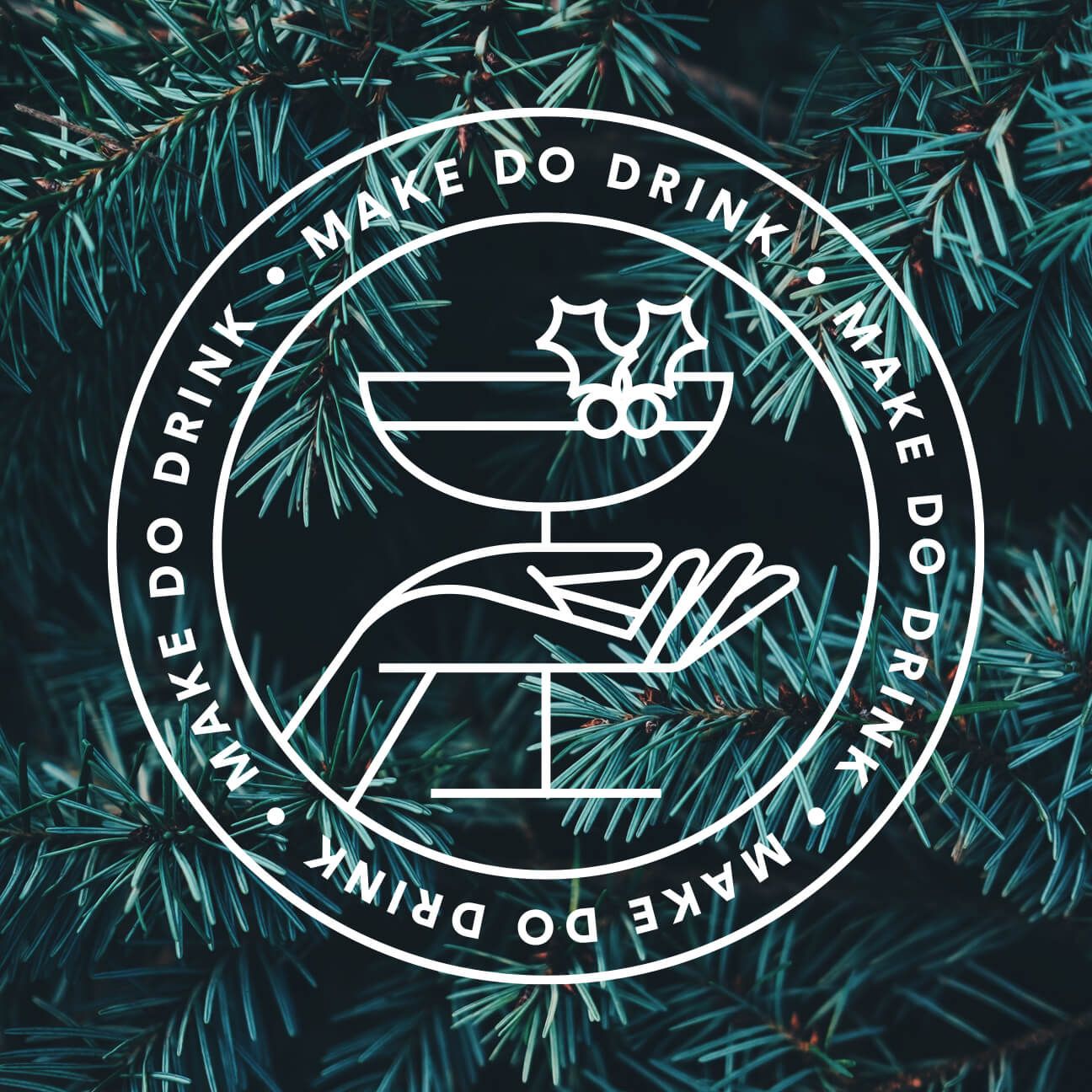 Its Chrissssssttttmassssssss! And we could not be more excited!
Tis' the season to be Jolly so lets get decking all the halls with boughs of Holly! The Christmas season is the PERFECT time for getting making, doing and drinking, and we're not sure there is a better Christmas craft than wreath making. (Little known fact, the idea for Make Do Drink was born from the annual wreath making sesh for friends and family round at our founder, Nicola Darwen's house. We've never had an expert teacher at that one though, and some people may have been in more for the drinks, than the makes....but the less said about that the better!)
This workshop is the perfect opportunity to learn some of the tricks of the trade on how to work on dried arrangements. We'll start the session of with a glass of champagne, and then our expert maker will talk you through how to condition, prep, arrange and finish your very own wreaths. Each guest will leave with their own beautiful unique creation, and a wealth of knowledge to boot!
Each workshop is 2 hours, so there will be plenty of time to ask our expert questions and produce something amazing! And hanging your own hand made wreath on your front door when you get home will give you that little proud feeling every time you see it, right throughout December!
We think Bar Elia is the perfect match for this workshop, its upstairs restaurant, the Olive Tree Brasserie, is covered in fairy lights all year round. Does anything say Christmas more than a whole bundle of twinkly lights?! We think not!
The workshop sessions are the perfect way to spend an afternoon with friends, family, or even focusing on some well-deserved 'me' time. All workshop groups will be small, and the casual settings make them the perfect place to meet new people and have some fun.
Each ticket includes:
A glass of something suitably festive on arrival
A step by step demo and guide from our expert maker
Everything you need to design, create and take home your own stunning luxury Christmas wreath.
Contact the team at makedodrink@gmail.com with any questions or queries about the event and follow us on Facebook and Instagram to keep up to date with our latest happenings and announcements.