Gaining Ground Exhibition (Crafts Council)
Wednesday 13th April 2022 to Saturday 25th June 2022
Crafts Council Gallery, London

Back
A new exhibition at the Crafts Council Gallery exploring craft as a form of living knowledge that shapes global cultures and our relationship to nature.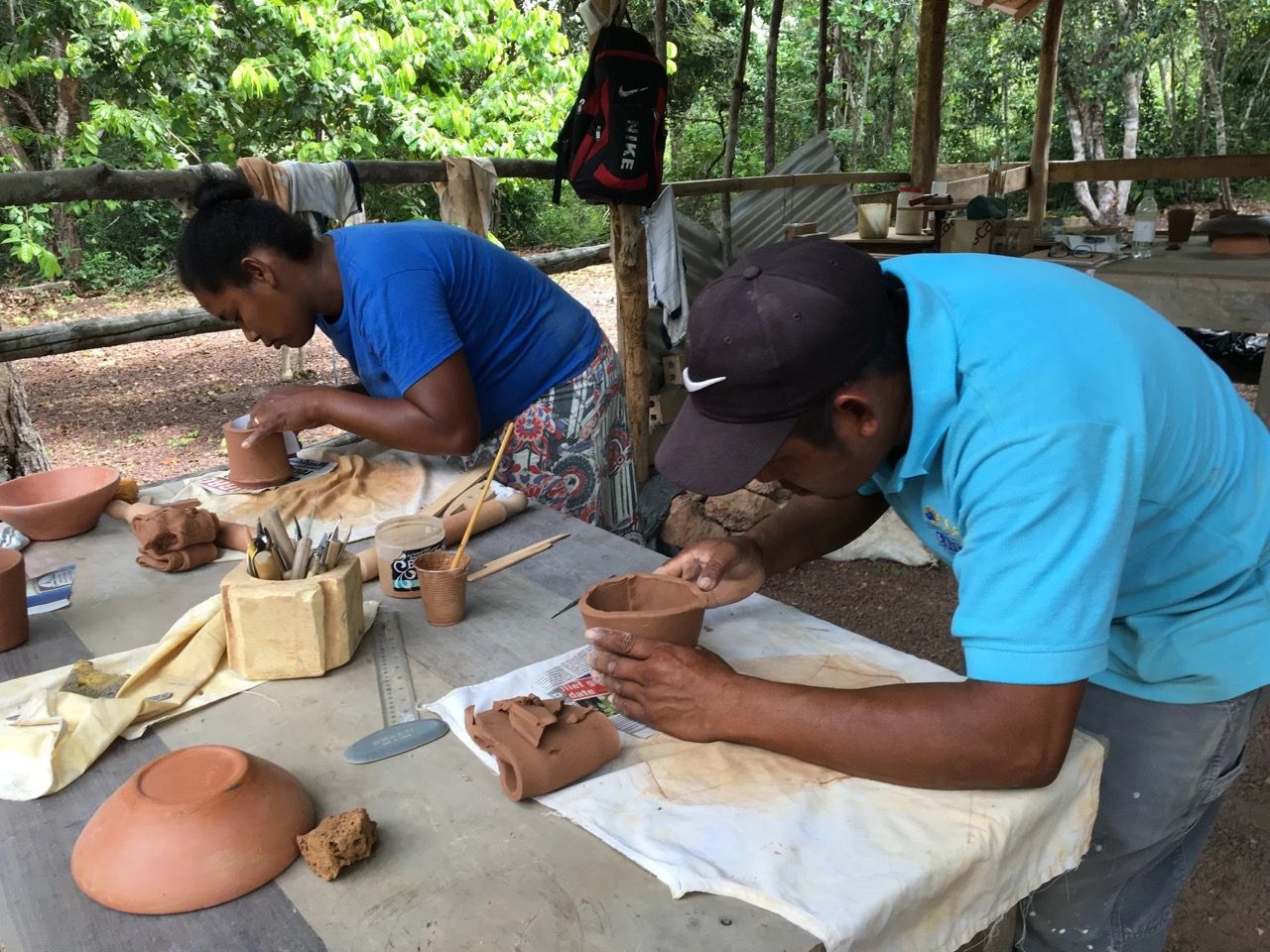 The exhibition draws on the British Council's Crafting Futures programme and features work by artisans and researchers from countries across the globe, including Bangladesh, the Philippines, the Democratic Republic of Congo, India, Argentina, Nicaragua, Guyana, Brazil, Indonesia and the United Kingdom.
Find out more about the exhibition and plan your visit on the Craft Council website.

About Crafting Futures
Crafting Futures is a global initiative supporting research for a sustainable future through making and collaboration. The programme provides education and training opportunities, connects artisans from rural communities with international designers, creates international partnerships and increases access to new markets and audiences.

About the British Council
The British Council is the UK's international organisation for cultural relations and educational opportunities. We build connections, understanding and trust between people in the UK and other countries through arts and culture, education, and the English language. In 2019-2020 we reached over 75 million people directly and 758 million people overall including online broadcasts and publications. Founded in 1934 we are a UK charity governed by Royal Charter and a UK public body. We receive a 14.5 per cent core funding grant from the UK government.

Header Image: Latea Hendricks and Timmy Hendricks, Macushi potters from Fly Hill Village, building cups from local clay. Photograph by Jay Mistry