Exhibition: 'Evolutionary Love' by Dean Kenning
Saturday 13th November 2021 to Saturday 19th February 2022
Bury Art Museum, Moss Street, Bury, BL9 0DR

Back
Bury Art Museum & Sculpture Centre are participating in the MTSA Touring Programme, hosting the 2020/21 recipient of the Mark Tanner Sculpture Award, Dean Kenning, and his work.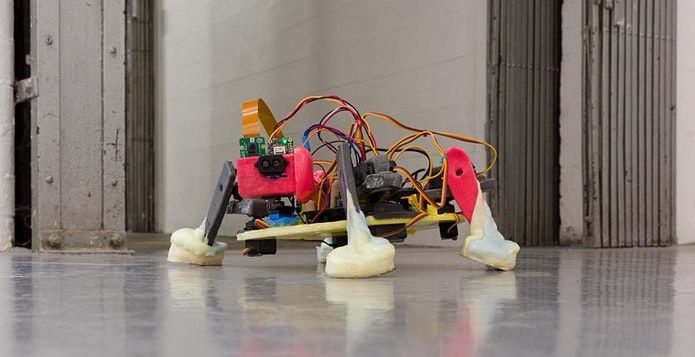 Dean Kenning makes kinetic and sound sculptures, as well as videos and diagrams often with sculptural elements. His work is produced through hands-on material and process-based experimentation and in the spirit of DIY problem-solving. He uses materials like silicone and wax to suggest organs, skin and bodies, and he utilises motors and re-engineers obsolete technology to make things 'come to life'.
For 'Evolutionary Love', Kenning has produced a series of semi-autonomous, interactive creatures - robots - which crawl and drag themselves around the gallery, avoiding obstacles and interacting with visitors and each other. Point of view footage is live-streamed on screens, giving the audience a close-to-the-ground creaturely perspective.
The works have evolved in collaboration with creative computing educator and coder Llewelyn Fernandes and maintain a determinedly analogue aspect as new forms, functions and materials are developed in a continuous feedback process of trial and error production.
Find out more about the exhibition at the Bury Art Museum & Sculpture Centre website.