Culture Reimagined : Digital Champions
Thursday 25th March 2021 10:00 AM to 05:30 PM
Virtual

Back
Explore digital strategy, implementation, and creative storytelling with Musemio's free action-packed workshop event on 25 March 2021!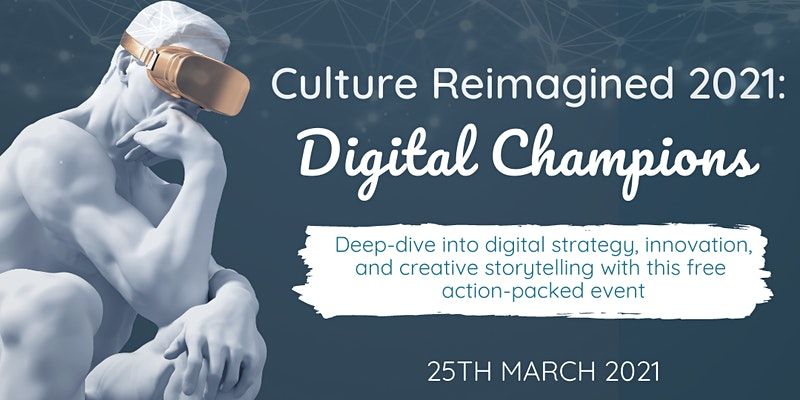 Do you want to propel your institution's digital presence? Learn from leading experts and workshop your digital strategy live at this free, virtual event.
Following Immerse UK and Musemio's 2020 'Culture Reimagined Summit', the sold-out summit for forward-thinking museums and cultural institutions, this conference showcases how innovation can be put into action within the cultural sector.
This event is tailored for cultural sector, with the mission of providing practical, relevant, and innovative insights that can be applied immediately.
In the summit, you will be able to:
Participate in 3 hands-on workshops on museum storytelling, audience mapping, and innovation from leading experts like former Rijksmuseum and We Share Culture's Wouter Van Der Horst and Your Digital Tattoo's Lauren Vargas
Learn and interact with panelists from Tate Kids, The National Gallery, National Museum Wales, among others.
Meet leading museum technologists 1:1 to discuss your museum in our coffee chats
Design your own strategies and digital designs with a PDF workbook full of worksheets and templates for your team.
Network with like-minded professionals, innovators, and digital leaders in the cultural sector.
Recap the learnings with our recordings
Register today on EVENTBRITE