Craft Council Spring Back Talks
Wednesday 19th May 2021 to Wednesday 8th September 2021
Virtual

Back
The Spring Back Talks are 10 free online talks to get your craft business ready for digital and physical opportunities in 2021 and beyond, running from May to September.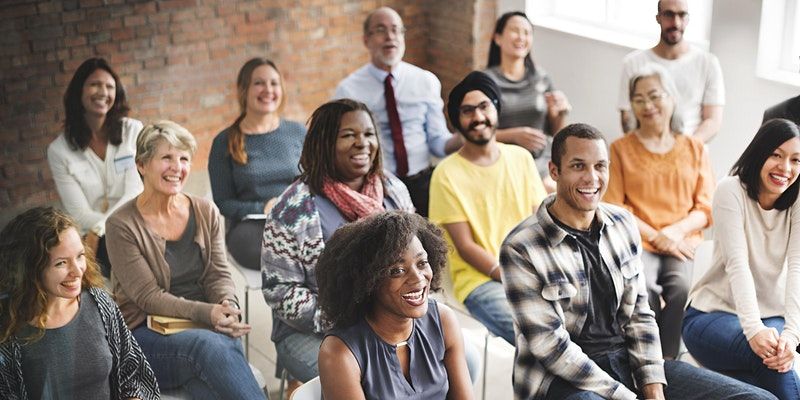 The last year has dramatically changed the landscape for small businesses. Our Spring-back talks will get your craft business-ready for 2021 and beyond.
Ten free lunchtime talks held on Zoom will cover essential marketing advice for makers who want to spring back from the last year and grasp all the new opportunities available to them. Speakers will be led by the Crafts Council team and include expert speakers and contributors.
This talk series is part of Crafting Europe - a project funded by Creative Europe.
Register for each talk on Eventbrite via the booking links below.
How to build customer profiles
Wednesday 19 May 2021, 1pm BST
Creating customer profiles means you can direct your marketing efforts towards the kind of people who will be most likely to buy your work. You might already know certain things about your existing customer base – this talk will look at how you can build on this knowledge with some focused research and by utilising available tools such as the Crafts Council's Market for Craft data tool.
Our guest speaker for this talk is Patricia van den Akker, the Director of The Design Trust, the online business school for designers, makers & other creative professionals. For over 20 years she has been a creative business adviser, trainer and coach, working with 1,000s of creatives, especially designer makers.
Getting the most out of Instagram
Wednesday 2 June 2021, 1pm BST
Instagram is one of the most used media platforms by craft businesses as it provides direct contact with customers as well as connecting you to retailers, press and curators. In this talk we will go through the features available on the platform – your bio info, main posts, stories, highlight, guides, reels, IGTV as well as tagging and hashtags, the need for strong imagery, film, and copy (the written text accompanying your posts), good scheduling platforms and how you can tell the story of your brand in an engaging and authentic way.
Video is your friend
Wednesday 16 June 2021, 1pm BST
Video can bring your business to life and help you gain a loyal audience interested in you and your craft. You can share your making process, the quality of your work and show the impact it has on other people. Many makers do not have the budget to commission filmmakers, but good video content can be achieved with smartphones and low-cost editing software. This talk will give you some tips on producing video content for your website and social media platforms.
Our guest speaker for this talk is Carl Earl-Ocran. Carl is a London-based British-Ghanaian writer and director, with a longstanding passion for film and storytelling. Carl is a member of the BFI Network x BAFTA Crew 2021 cohort. Carl freelances in broadcast TV, runs his indie production company Little Boffin Films and can be found here on Instagram.
How to work with the media
Wednesday 30 June 2021, 1pm BST
Featuring in House & Garden, the Guardian or on a local radio station can do wonders for a craft business as it endorses you and your business. In this talk we will cover how to build relationships with journalists and writers (the media), when to approach them and how to supply them with all the information they need in a professional way.
Getting the most out of Facebook
Wednesday 14 July 2021, 1pm BST
Facebook continues to be an essential tool for any online business. This talk will cover paid versus organic content, audience targeting, campaign formats and how to ensure your posts get seen. You'll gain tips and tricks to outsmart the algorithm and an overview of the online tools available to help you schedule, monitor, and retarget your campaigns.
How to present ideas to a client
Wednesday 28 July 2021, 1pm BST
Your clients could range from a restaurant chain wanting you to make a new tableware range to someone commissioning an engagement ring. Presenting your ideas to a client in a professional way is essential to getting your relationship off to a great start and ensuring the client is satisfied with the final product.
Hone your writing skills
Wednesday 11 August 2021, 1pm BST
Writing communicates your brand by telling people more about your story and journey into craft and your processes and inspirations. It forms the backbone for your website, newsletters and social media posts and is also important for applying for funding, residencies and writing press releases. In this talk we will look at how to write well - avoiding cliché and jargon and using plain writing that is clear, concise, and well-organized.
Our guest speakers for this talk are Tan-dem - a collaborative working practice of Kimberley Chandler and Stephen Knott. Their partnership aims to broaden the understanding of craft and materiality, through writing, teaching, and talking.
How to take advantage of the growing 'experience economy'
Wednesday 25 August 2021, 1pm BST
There is a growing experience economy which engages customers in memorable events and there is huge scope for craft business due to the increased public appetite for in craft and making. Traditionally most makers at one point in their career have offered a craft experience whether through teaching, workshops, or talks. Experiences can be much more and be a valuable part of your business plan. This talk will offer you advice on how you could develop experiences that could offer alternative income streams and build your profile.
How to diversify income streams for your craft business
Wednesday 8 September 2021, 1pm BST
Sourcing other income streams is good when running any business and in a post-COVID world this is more important than ever. This talk will hear from makers who have found new and effective income streams. They will explain how they applied good concise communication to ensure these income streams generated a reliable cash flow for their business.
See all the event listings on Eventbrite here.