CIC BTB21 - Woke Denim: Style, Protest & Self-Expression (from MLK to BLM)
Tuesday 26th October 2021 02:00 PM to 04:00 PM
Blackburn Cathedral, Cathedral Close, BB1 5AA

Back
A Conversations in Creativity extended roundtable discussion featuring Calum Bayne, Jamie Holman, Tiwirayi Ndoro and Tunde Adekoya (full line up tbc).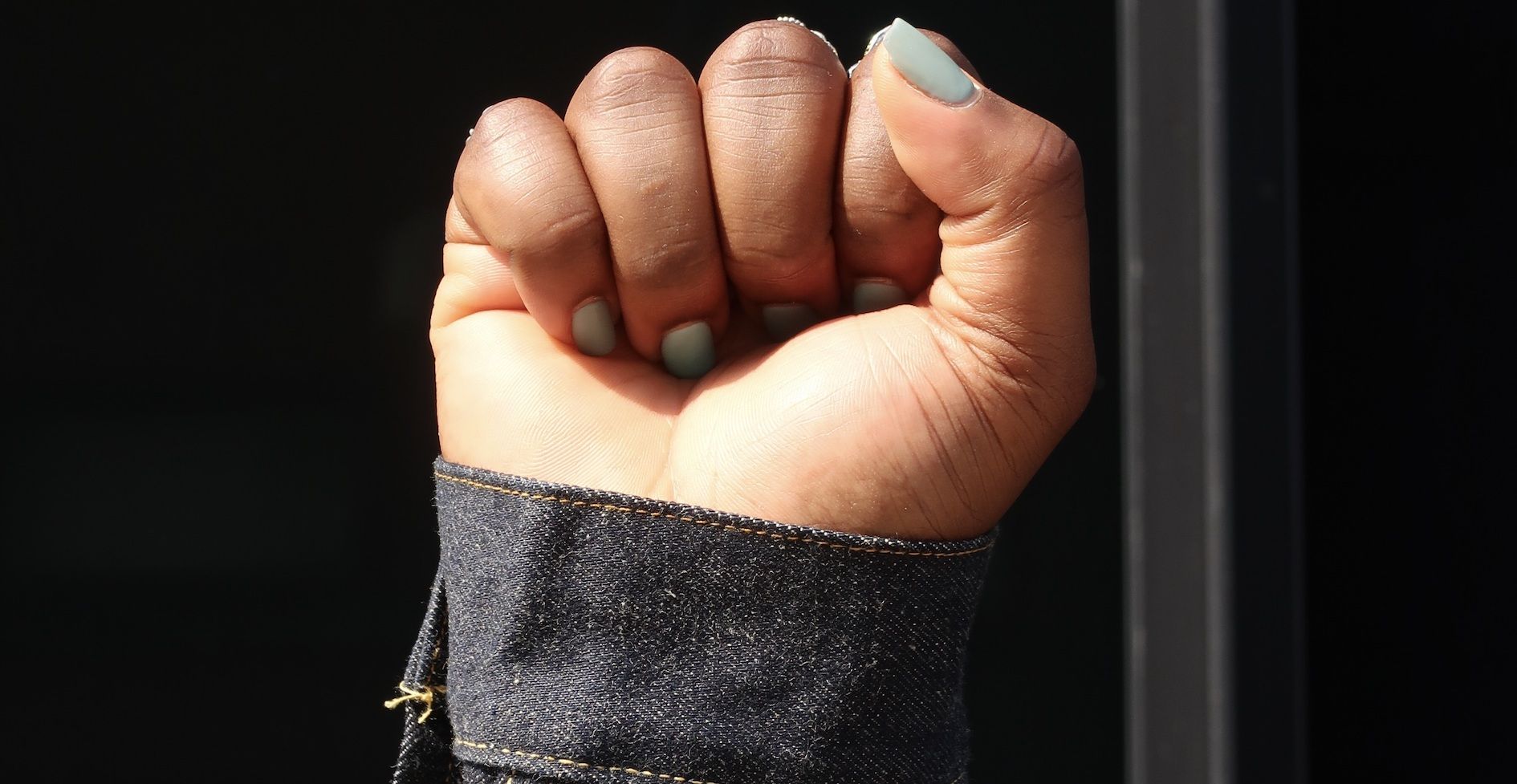 Creative Lancashire is collaborating with Amber Butchart to curate and present a series of Conversations in Creativity talks to further explore the themes responded to by artists & makers contributing to the British Textile Biennial programme.
This extended round table event explores how denim and style more broadly features prominently in cultural and political movements for change throughout the twentieth century to the current. The participants include Calum Bayne, Jamie Holman, Tiwirayi Ndoro and Tunde Adekoya (Big People Music). Full line up tbc.
The session takes inspiration from the work of Tiwirayi Ndoro who was commissioned by Creative Lancashire and British Textile Biennial to create a conscious photo series tracing the relevance of denim and style as a means of self-expression and protest - from black civil rights movement of the 60's to current day activism and Black Lives Matter. Tiwi co-chairs the discussion which will explore these themes from a Gen Z perspective.
"The project draws focus on young people, a generation of activists who refuse to say yes to injustice but demand to be heard not just in towns and cities but on a global scale"

Conversations in Creativity is Creative Lancashire's series of talks and insightful interviews, where creatives from across the disciplines explore how inspiration, often from around the world, informs process.
Booking Info:
Free to attend, but registration essential.

About the Participants:
Calum Bayne is a Scottish artist & curator based in Manchester. As an artist, his most recent projects include the solo show Stunts (2020) at Mansions of the Future, Lincoln, and Queer Contemporaries (2020), a digital group show organised by Short Supply. Calum was a member of The NewBridge Project's Programming Committee 2020-21, for which he curated Slow Breath. He is currently carrying out a graduate traineeship as Project Coordinator Trainee with In-Situ, Brierfield.
Jamie Holman leads Fine Art at Blackburn College University Centre and works from a studio in the town centre as one half of "uncultured creatives " a collaboration with producer Alex Zawadzki, delivering works in public, digital, print and traditional gallery spaces. Jamie is also a director of Prism Contemporary gallery in Blackburn, a non executive director of The National Festival of Making and Associate artist for the British Textile Biennial.
Tiwirayi Ndoro is a Fashion Promotion with styling graduate, Specialising In Fashion Photography and Styling from The University of Central Lancashire. She is also the winner of the 2020 Fashion and Textiles award by Creative Lancashire. Tiwirayi's work is very much an expression of her experience, being a Black British woman while still embracing her Zimbabwean heritage. She is passionate about the development and progression of young people and aims to encourage and inspire young people through her work and community youth work as a director of KYSO PROJECT CIC in Manchester.
Tunde Adekoya is the Founder, and Director of Big People Music with an experience that spans 12 + years working publicly and privately in the creative and cultural sector alongside brands, venues, charities, cultural and educational institutions etc. Such interactions have led Tunde to form lucrative relationships, partnerships with the Arts Council England, Nike, Reebok, SONY MUSIC, Manchester City Council, Universal Music Group, Manchester International Festival to name but a few. Tunde's passions and interests are geared towards using music as a tool for community cohesion, developing creative identities, especially for underrepresented people, primarily African, Caribbean and other non-white ethnic groups.Big People Music is a network & agency producing Artistic, Cultural and Music transformation projects worldwide since 2009. Curating hundreds of stages, festivals, conferences, exhibitions and more, BPM tells stories by carefully identifying unheard voices, communicating their worldly experiences.
Banner Image: Woke Denim Project © Tiwirayi Ndoro