Blackburn Higher Education Art & Design Degree Show 2022
Friday 10th June 2022 to Friday 17th June 2022
Victoria Building, Blackburn College Campus, BB2 1LH

Back
The annual HE Art & Design Degree Show for 2022 showcases the talent & culmination of practice of Blackburn University Centre's degree students. Launches on Friday 10th June 2022.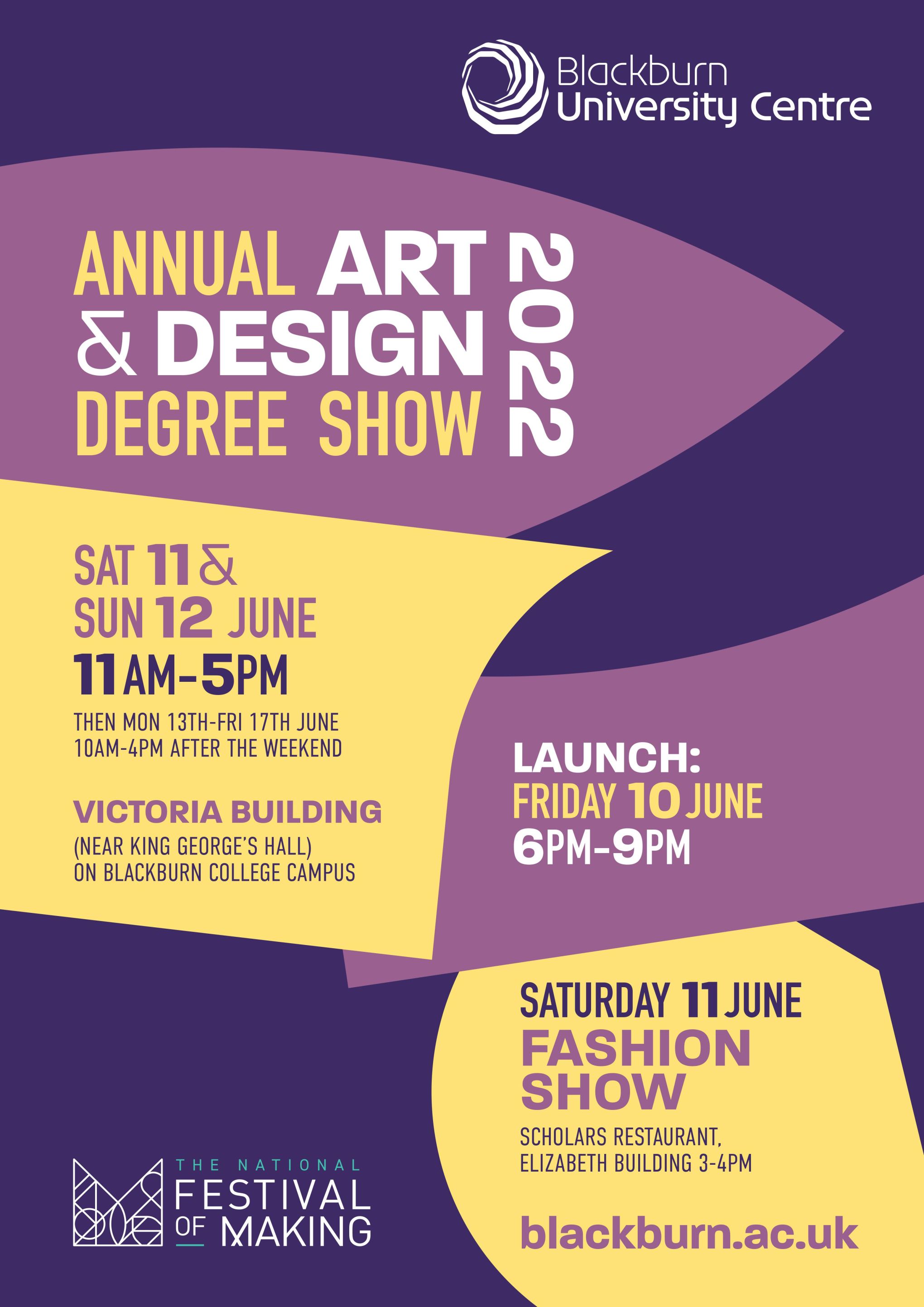 Blackburn College & University Centre are delighted to launch the annual HE Art and Design Degree Show for 2022 on Friday 10th June 6pm on the top floor of the Victoria Building.

This exciting event will showcase the talent and culmination of practice of our degree students at Blackburn University Centre, Feilden Street, BB2 1LH

The show is then open for the Festival of Making weekend - Saturday 11th and Sunday 12th June 2022.

There is a fashion show on Saturday 11th at 3pm at Scholars Restaurant in the Elizabeth Building.
The exhibition also continues until 17th June, with viewings from Monday 13th to Friday 17th from 10am to 4pm.