All The Right Notes - Rafe's Dilemma
Saturday 1st October 2022 07:00 PM to 09:00 PM
More Music, Morecambe

Back
An evening immersion in synthesised soundscapes, electronic improvisation & spoken word, exploring the multitude of emotions we all experience towards our families.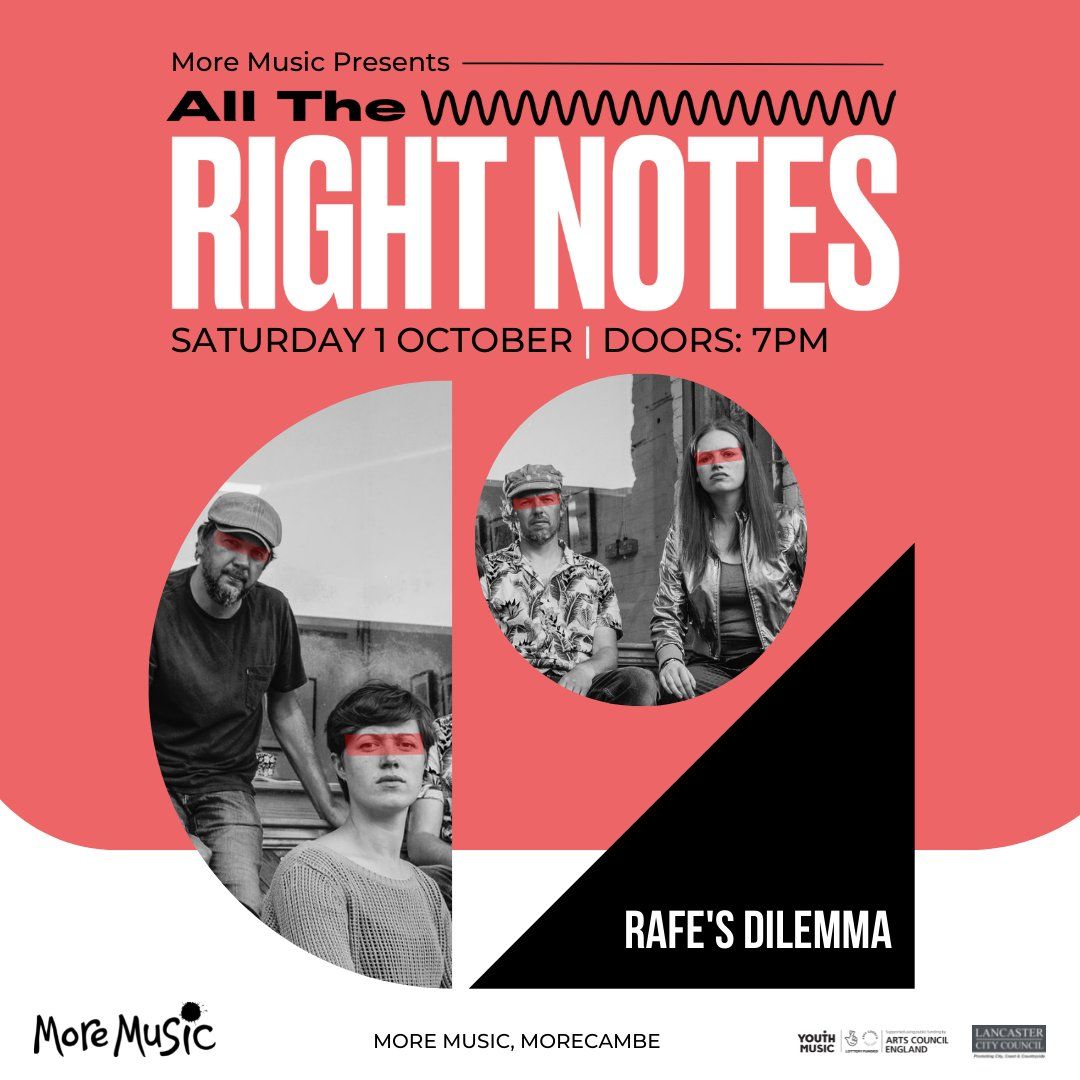 Featuring Nel Begley, Jamil Sheriff, Katie Patterson and Pete Turner, the quartet pulls influence from jazz, electronica and rock. Inspired by Bill Naughton's 'Spring and Port Wine'.

Originally formed in 2017 as a commission for Bolton Worktown Festival (2018) the band went on to release their debut album 'Rafe's Dilemma' with an accompanying Arts Council England supported tour (2019).

Read more about the event and book your tickets on the More Music events page.